Could 'AV Integrators' Become 'Experience Designers?' PSNI Panelists Speculate on Future of Their Industry
PSNI Supersummit panelists & AV Integrators break out their crystal balls to examine future of AV industry at a time when it's primed for disruption.
Leave a Comment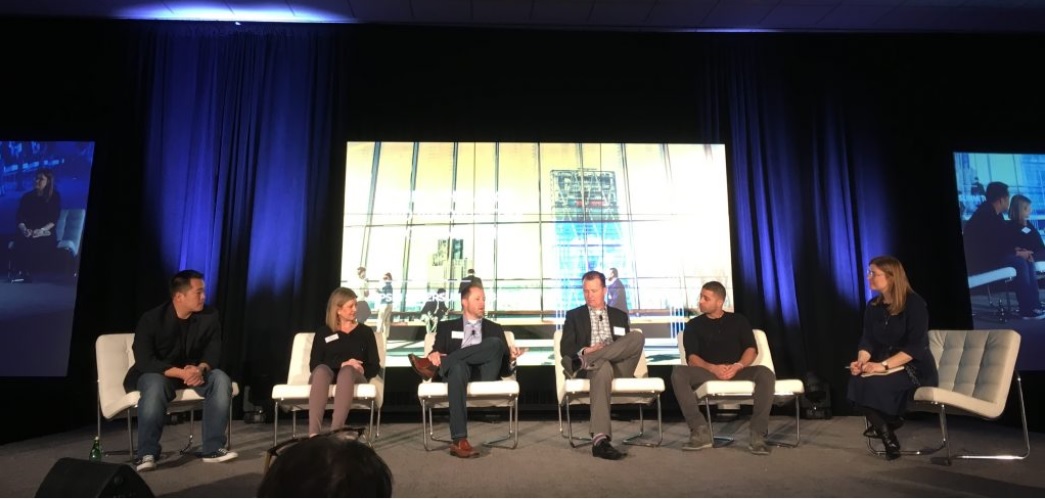 With digital and collaboration technologies reigning supreme and an increased knowledge base among customers, "expectations are much higher" for today's AV integrators, a bar-raising that's forced them to "up our game much faster," says Dan Barron, who oversees brand development at HB Communications.
"It's more about the user experience and less about selling products," says Mike Kirby, director of sales and marketing at GENCOMM, who joined Barron and three others on a panel dubbed "The Voice and Vision of the Next Generation" during the 2018 PSNI Supersummit in Houston this week.
One thing AV integrators must realize today more than ever is the fast-paced world of business comes into play when they're pitching to win a job.
"Customers don't have the patience to have you interview them," says Kevin McKay, director of sales at Genesis Integration, at the PSNI Supersummit.
"They expect you to know them," says Kirby.
"It's about bringing a unique angle to them that they're not expecting," says Barron. "The more research you do, the better." That means not only looking at the company's website, but also finding out what you can about them on social media, he says.
"You need to find out what's valuable to them and the organization," says Megan Stasio, VP of operations at Data Projections.
"You want to be able to get them engaged," says Kaleo Lee, VP of sales and business development at The Audio Visual Company of Hawaii.
Technology is About Creating Flexibility
When it comes to creating flexible work options and environments, PSNI integrators and manufacturers would seem to have an edge over other industries with so much technology at their disposal.
Lee wonders why more AV integrators don't have technology-stuffed offices that show off their expertise.
"You need to be able to speak about our technology from personal experience," he says. "You have to drink your own Kool-Aid."
Stasio agrees, saying, "It builds trust too." As a former HR director, Stasio knows there's not a single solution that will suit everyone's needs.
"It's about finding what works," she says. "It can be very individualistic. It's not about saying everyone has to do something the same way. It's not about assuming; it's about asking."
GENCOMM has a ping-pong table and cotton candy machine, says Kirby, and that helps to create a fun, inviting atmosphere that can make it easier to encourage employees to come to the office more often, although there's certainly enough flexibility to work at home or on the road as needed, says Kirby.
McKay sees the way an employee's eyes can light up by simple gestures like getting a new laptop.
"Sometimes the latest high-tech toys are better than a pay raise," he says.
PSNI Supersummit Panelists Look Into the Future

Moderator Kirsten Nelson asked the panelists to think about the ultimate "what if … ?" and McKay offered up the idea that many of his peers might be afraid to mention, especially in a room full of manufacturers who serve as his partners through the PSNI Global Alliance.
"What if we never talked about hardware? We need it to facilitate the solution, but it's about the experience," says McKay.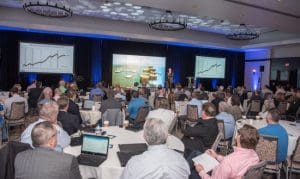 Kirby wonders how much longer the term "integrator" will survive, since only those who hold the jobs understand what it actually means.
Nelson suggested PSNI Supersummit affiliates and partners advocate for the term "experience designers," with the conversation turning to InfoComm International's decision to rebrand last fall as the Audiovisual and Integrated Experience Association.
"The conversation is more about solving their problems, even if we can't do it ourselves," says Lee. "We're experience providers. We almost never say AV when we're talking about what we do."
"We live in an Amazon Prime world, so expectations are changing in terms of how long it takes to put in one of these systems," says McKay.
Nelson joked that integrators should use terms like "hand-crafted" and "artisan" when it comes to their work to help customers feel more comfortable in waiting for the high-quality work they do.
"We'll bring a lot more value when we focus on Day 2 onward," says McKay, noting the customers can only truly appreciate their new technology once they use it on their own.
The Netflix of the AV Industry
Barron wonders why more AV integrators don't do a better job staying in touch with customers after the installation, saying, "we're just a friend who's good at technology."
The emphasis on data today creates new expectations for AV integrators, says Lee, but being able to give them analytics on the system "can be very powerful." Barron says it's important not to overload your customers with data, though.
"You have to figure out what's important to measure," he says.
Lee says AV integrators need to remember not to over-complicate what they're doing for customers.
"If you can't explain it simply, you don't understand it well enough," he says, paraphrasing a popular quote often attributed to Albert Einstein.
Stasio says "fear of having the perfect solution" is holding the AV integration world back, while Lee says, "we have to stop having an old mindset. If you want to survive, you have to take a risk."
Barron wants to see more creative people in the industry to go along with the technical folks who handle the engineering.
McKay loves the industry and the work he does, and he sees potential for a major disruption coming at some point, saying, "I wonder if there's an Uber or a Netflix in our industry that's waiting to be discovered?"
Learn more about the PSNI Supersummit here.