What Role Pro AV Integrators Play in the 'Workification' of Home Offices
Home-based networks aren't just a temporary solution now. AV integrators play a critical role in helping employees and protecting companies.
Leave a Comment
Even as many companies are starting to welcome their employees back to the office today, there are still plenty of workers who will continue to work from home either full-time or part-time for the foreseeable future—or perhaps permanently.
That means pro AV integrators have even more opportunities than ever to outfit home office areas for hundreds of thousands of employees, says Walt Zerbe, senior director of technology and standards at CEDIA, who says the line between residential and commercial integrators has been blurred for a while.
"I think (the pandemic) has completely changed everything," he says. "A lot of corporations have realized they're saving a lot of money and less real estate to worry about. People have gotten used to working from home.
"If anything, they've overworked, not knowing when to cut it off. This has really enabled the digital nomad. A lot of people have moved or are traveling through all of this. As long as they have connectivity, it doesn't matter where they are," says Zerbe.
"It's reset the employees' expectations of working from home," he says. "This is 100 percent here to stay in some degree. I think companies have come to grips with that this is working. It might be a hybrid approach, but I do think it's permanent."
The so-called "workification" of home starts with what Zerbe calls a "fog layer" of network connectivity, meaning the network continues to allow people to work even when there's an outage.
"It's important to have a robust internal network in the home," he says. "There's a need to move from consumer grade equipment to enterprise or prosumer grade. Good, enterprise-grade networking gear offers more throughput from port to port.
"Consumer grade equipment can end up being a bottleneck. So, when the internet is down, you can still have solid internal communication between printers, other computers, NAS drives and the like," says Zerbe.
"I think people have finally learned the importance of ethernet," he says. "If it's permanently placed, it should be wired. If you're going to be mobile, you can use WiFi."
VoIP gets priority in home network setups and doesn't get taken over by other traffic on the network like major file transfers, says Zerbe. Bandwidth "has everything to do with the right hardware in the house," he says.
"Cutting the cord has allowed people to realize they need better Internet," says Zerbe. "Now that we're working from home, and we're all on video, it's all about the upload bandwidth. Seldom, as least in the U.S., is internet service symmetrical. That's when the upload and download speeds are the same.
"Typically there's a much higher download speed than upload speed. Working from home doing multiple video conference calls could benefit from increased upload speeds," he says. "At my own house, I needed to go to the next internet plan up to get the higher upload speed of 10Mbps (up from 5 Mbps). The accompanying download speed was 600 MBps."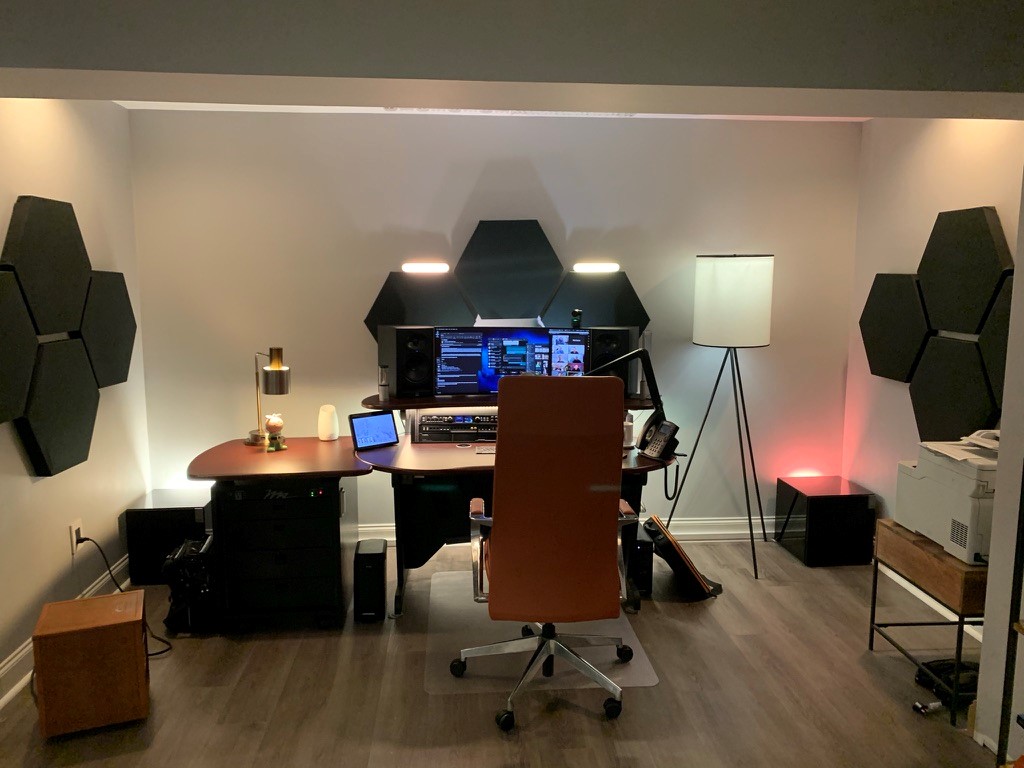 More About the Workification of Home
Zerbe highlights the importance of enterprise level device security, especially now that workers are sharing networks with their companies and those of their clients.
"All those connected devices should be on an independent network with a firewall, and that's also good to do from a traffic standpoint," he says. "Anything connected can be compromised. That means you have to have really good discipline with other people in the house, including guests."
Zerbe recommends power conditioning on home networks, including battery backups for all routers, switches and access points that are on the core network and uninterruptible power supply on all pieces of hardware that are connected to the network.
"Every area that's critical to work from home, you should have a UPS on it," he says. "End users now see it's important because they've been working from home. It's a lot easier sell than it used to be."
Unified communications and collaboration systems and policies are "being handed down by the company, but integrators and end users can play a role in that," says Zerbe. "Simplicity is necessary and it's less stuff to monitor. You need to make a decision about which one tool you want to use."
Zerbe recommends standardizing tools for communication, email and cloud storage. He says those who work from home should have a dedicated spot in their homes and that it shouldn't be on the couch. He says Bluetooth headset mics are a no-no and lighting is a necessary part of the videoconferencing age.
He also recommends wired microphones, particularly cardiod rather than omnidirectional because they do a better job of blocking out distracting noise. Zerbe also suggests home-based workers invest in "nice speakers and headphones" and consider acoustic absorption if possible.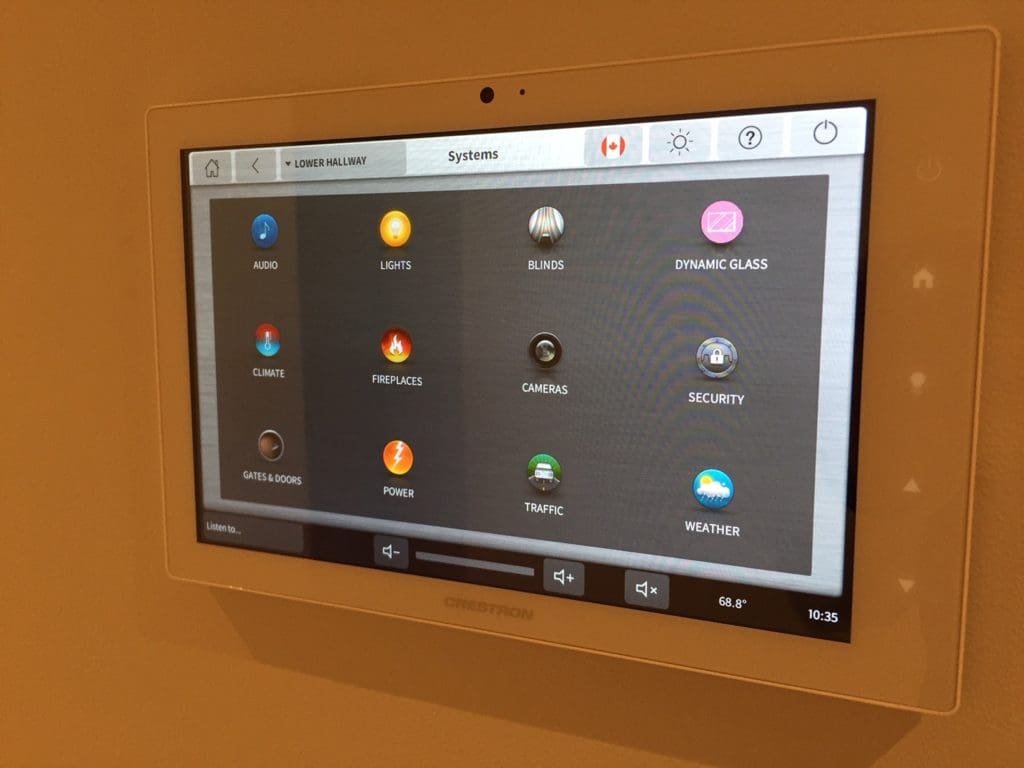 The Workplace of the Future
It's still unclear how much financial help employers will provide their workers to outfit their home offices though.
"It's a battle that's still to be fought," says Zerbe, noting some companies are "lending a helping hand by assisting with equipment such as chairs, desks, webcams and the like.
"It's worth inquiring with your employer to see if they are willing to assist with the home office setup. We are an image of our companies. You don't want someone coming off badly," he says.
IT-savvy integrators have "a huge opportunity" to pick up slack that corporate IT departments can't grab when it comes to networking and AV tools, he says.
"The IT departments, which were scaled just enough to handle the business location, are not scaled enough to handle all the remote work and going in to someone's home," says Zerbe. "There's a huge opportunity for integrators to be that remote extension for a company."
That includes setting up VPNs, reliable intenet connections and making sure employees' laptops are working the way they should. Integrators can also play a role in installaing beamforming microphones, PTZ cameras and interactive tools for the increased demand for remote video work.
"There are tools and recipes," says Zerbe. "All the tools can be used in whatever recipe you want. The toolbag has gotten bigger.
"The biggest thing we need to think about is the tech is one side of it, but the biggest piece is the discovery process and making the human condition better. Integrators need to get better at providing solutions that help people do things better," he says.
We've yet to hear about a major data breach caused by the increased number of people working from home, but it seems almost inevitable, says Zerbe. Integrators can help stem that tide, he says, with thorough training programs and robust security installations.
"We have people who are working from home, learning from home and getting their entertainment from home and those are all different needs," says Zerbe. "The good integrator will be able to address all of those needs for each of the different members."
If you enjoyed this article and want to receive more valuable industry content like this, click here to sign up for our digital newsletters!