Oura Smart Ring Faces Ultimate Test Inside NBA Bubble City at Walt Disney World
Oura ring can supposedly predict coronavirus symptoms up to three days in advance, but what happens to the data that collected from those who wear them?
Leave a Comment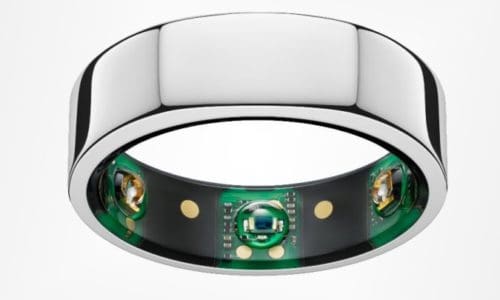 Assuming the NBA season resumes as planned next month at the Disney Wide World of Sports in Orlando, Fla., players and team staffers will wear an Oura smart ring, a device that's said to be capable of "predicting COVID-19 symptoms up to three days in advance with 90 percent accuracy."
The Oura ring can measure body temperature, respiratory functions and heart rate and it marks the latest nod to data-driven technology on the Walt Disney World campus, with perhaps the most well-known piece of tracking technology being the MagicBand that allows quick access with a wrist tap.
If they end up inside the so-called Disney bubble, NBA players will choose between two types of wearables: a "proximity alarm" that will notify players if they spend more than five seconds within 6 feet of another person and the Oura ring.
Gizmodo calls Oura "one of several wearables currently being studied by researchers as a potential tool for early detecting COVID-19," adding it's designed to help track sleep by measuring body temperature, respiratory rate, heart rate variability and resting heart rate.
The company behind the ring announced in April it was teaming up with the West Virginia University Rockefeller Neuroscience Institute (RNI) for a national study, as well as the University of California San Francisco.
It's also been included in Stanford University's study on early detection.
Oura Ring: The Ultimate Wearable?
If this experiment of NBA players wearing the Oura ring truly does help to predict the symptoms of the coronavirus, surely they'll become more popular and accepted on a global scale—even without wearers understanding how much information is being tracked by the device.
A Gizmodo investigation into whether wearables can actually detect COVID-19 before symptoms appear was "promising, but ultimately inconclusive."
RNI announced recently, though, that preliminary results from observing 600 healthcare professionals and first responders indicated it could detect illness up to three days before symptoms, with a 90% accuracy rate.
What's left to be seen is how well the Oura ring can differentiate between the coronavirus and similar respiratory viruses.
NBA players who wear the Oura ring will have access to "regular COVID-19 testing," so there will be more information to prove whether the device's claims are accurate.
Here's more from the Gizmodo report:
As for who exactly gets to see a player's health data collected from the ring? A tweet from ESPN writer Zach Lowe notes that the only thing team staff will have access to is an "illness probability score."

That tracks somewhat with the digital platform RNI said it created, which involves a combination of an app, the Oura Ring and artificial intelligence algorithms.

RNI's press release makes no mention of a probability score, but it's a metric that aligns with what researchers have told Gizmodo would be likely for predictive COVID-19 software based on wearable data.
I'm a born skeptic—maybe that's why I ended up in journalism for the past 25 years and counting—so I'm always wondering why companies are collecting data if they're not planning to do anything nefarious or unannounced with it.
It's part of my objection to the transition from physical paper tickets to digital entry into sports stadiums and concert halls—remember those? I also really enjoy collecting and saving my ticket stubs, but I fear that practice is just about at its end thanks to the pandemic.
I haven't heard any NBA players speak out yet about the use of the Oura ring but I imagine there will be some questions about it if they do finally make it inside the most magical bubble on Earth to finish out the 2019-2020 season.
Will Oura rings replace championship rings as the ultimate sign of accomplishment in this era? If team owners can figure out how to bling them out, they just might. I can only imagine how many of these rings I'll see people wearing the next time I'm at a trade show–whenever that happens.