We Asked The Audio Visual Industry Some Personal Questions: Here Are the Results
To better understand the personalities in the audio visual integration industry, we asked some pretty personal demographics questions. Here are the results.
Leave a Comment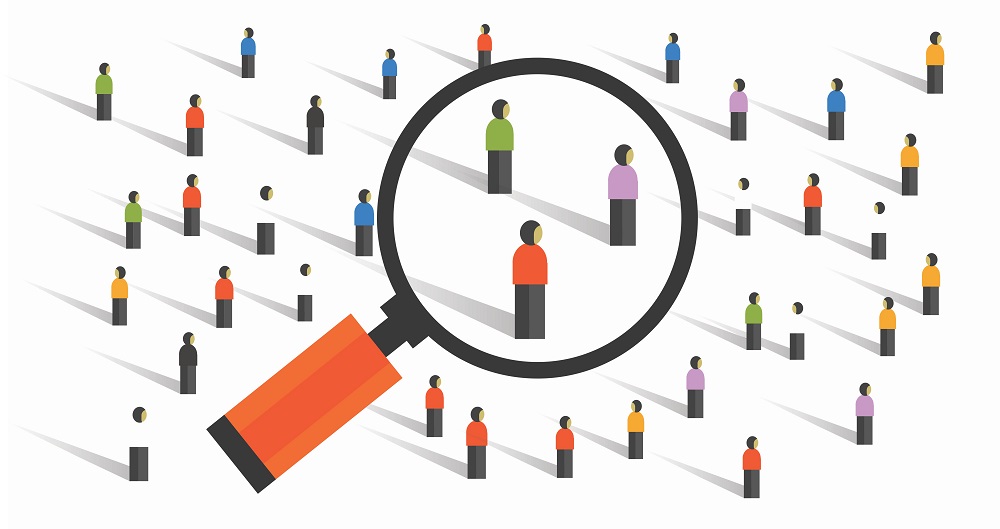 There's a lot of dialog around the demographics of the commercial integration market. It's too white, too male, too old, people say. The risk we always run with labels and conclusions like this is that we ignore what lies beneath the surface. We focus too much on the general population without examining the individuals who make up the audio visual industry.
That is what we've done with a survey that we bluntly titled, "2019 Integration Market Demographics: A Surprisingly Invasive Survey." We were curious — in some cases, you might judge "too curious" — about audio visual industry demographics on a personal level.
Yes, we wanted to know about gender, age, race and those sorts of basic data points. But we also wanted to dive into people's personalities and passions.
Who are the folks that we work with and interact with every day? We asked some pretty personal questions to find out.
We fully expected that many people would choose not to take the survey and that some people would wonder why a business publication like Commercial Integrator would choose to ask questions like, "Do you own a gun?" However, 465 commercial AV industry professionals took part in the survey.
It's a fair question to ask why CI wanted to conduct this survey. It's a simple answer: We are curious. There's not a single question in the survey with a right or wrong, likeable or unlikable potential response. All the hard-working, dedicated professionals that make the integration industry are unique.
Let's take a look at some interesting audio visual industry statistics: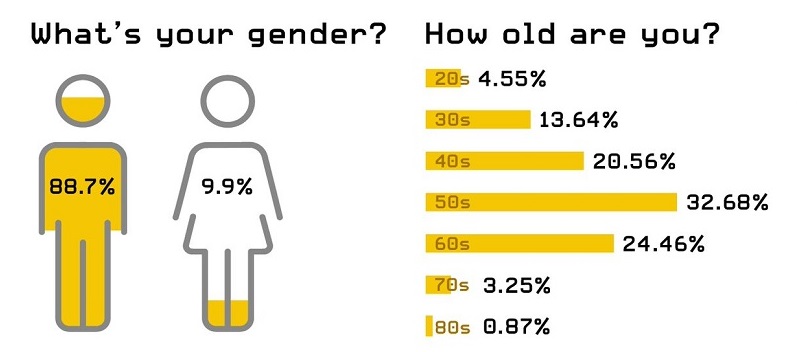 No surprise here. The AV industry has a reputation for being male-dominated. Our survey data shows that less than 10% of respondents indicate that they're female. There is a reason for those seas of white hair in the audiences at integration industry events — the two largest groups of survey respondents are in their 50s and 60s.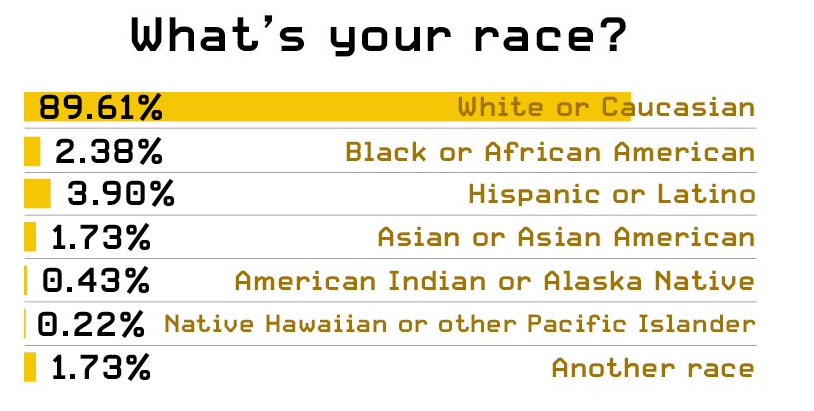 No matter what your stance on affirmative action might be, it's hard to imagine looking at an industry that is nearly 90% Caucasian and being comfortable with that.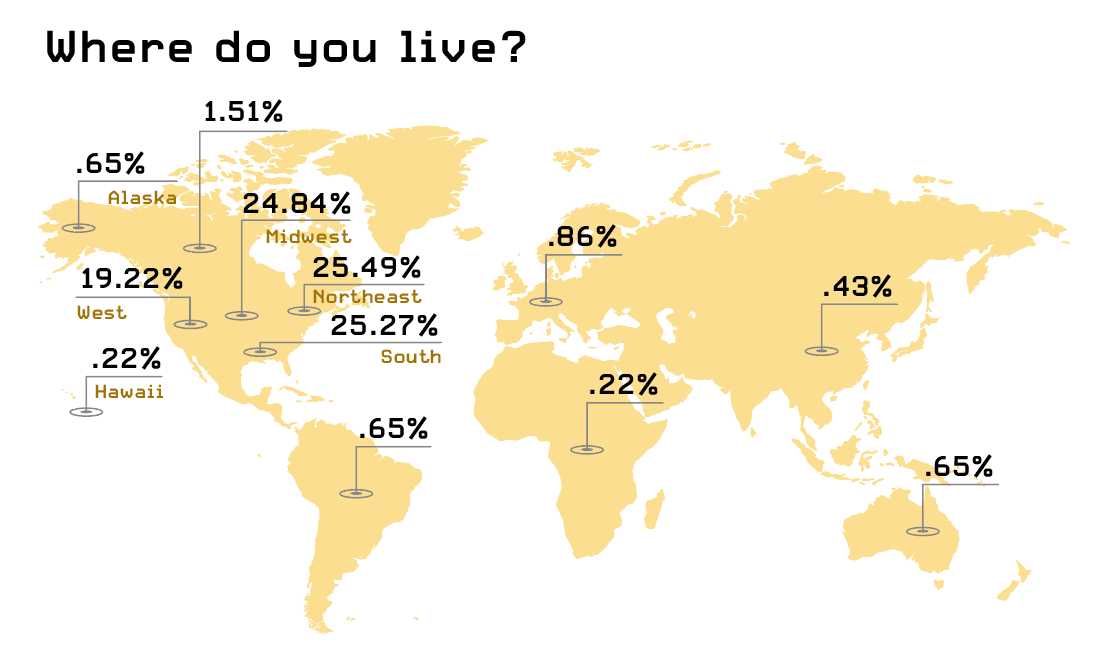 Commercial Integrator is a U.S. publication and you might not realize that we don't ship physical magazine issues even to Canada. We certainly embrace our international audience members and have included several Canadian companies on the cover of the magazine anyway.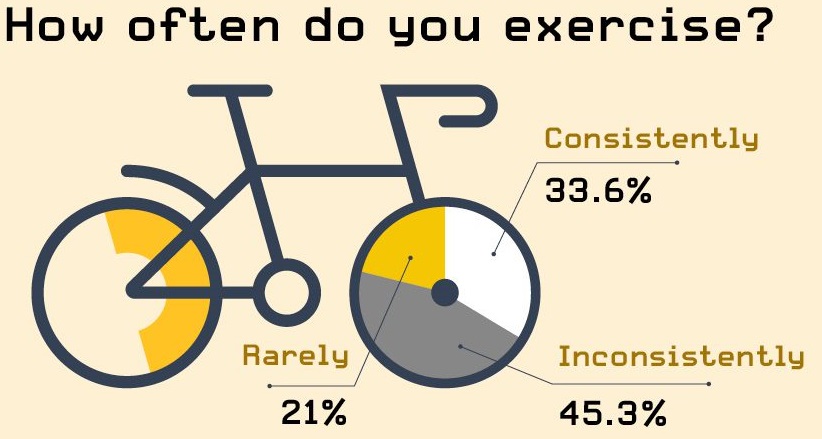 It's hard to say we're an industry that completely embraces exercising and staying fit, but we're trying! Only 22% say they rarely exercise.

Remember those "I'm a PC; I'm a Mac" commercials? Well, it's a PC industry for the most part with 76 percent of respondents preferring PCs over Macs.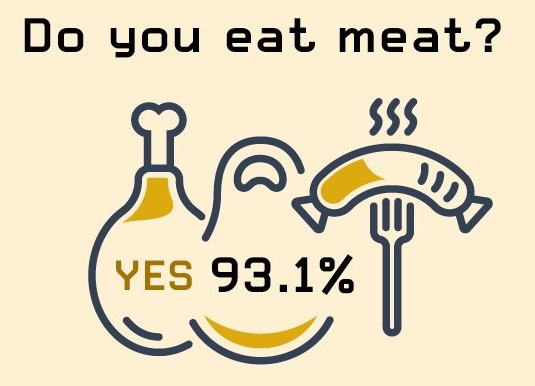 The integration industry is mostly carnivorous. Only 7% choose not to eat meat.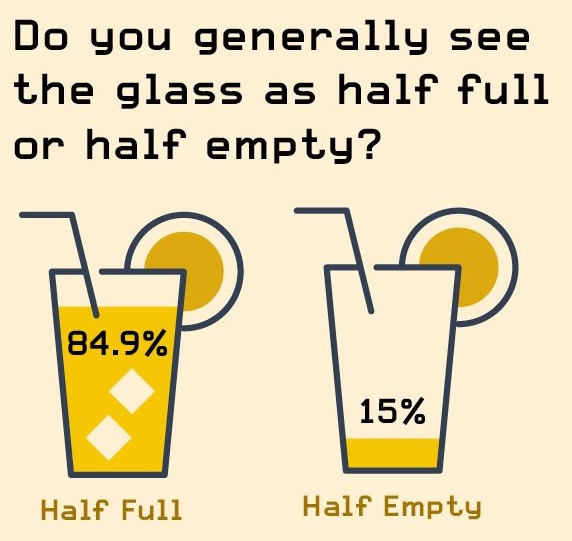 Optimism abounds in the audio visual integration industry. A whopping 85% say they generally see the glass as half full.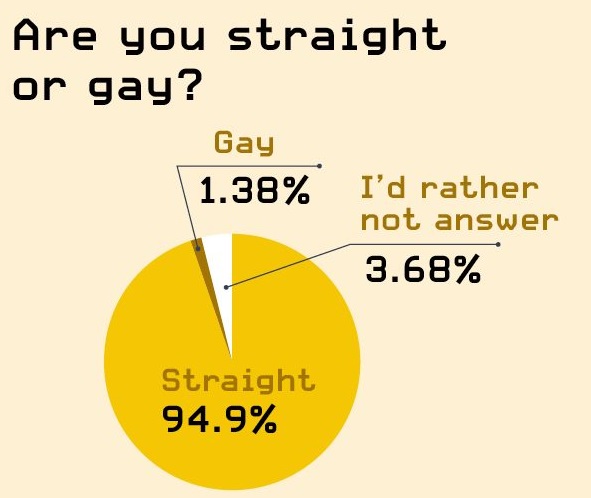 About 95% of AV industry professionals are straight. That falls in line with a recent Gallup poll showing that 4.5 percent of American adults identify as lesbian, gay, bisexual or transgender.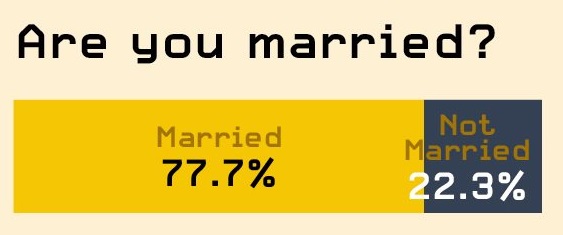 Most of the people you run into at industry events are married. According to our survey, 78% are married and that's higher than the general population based on U.S. Census data.

About three-quarters of integration industry professionals have children.

The parking lots in the integration industry have a lot of large vehicles in them – 26% drive trucks and 39% choose SUVs.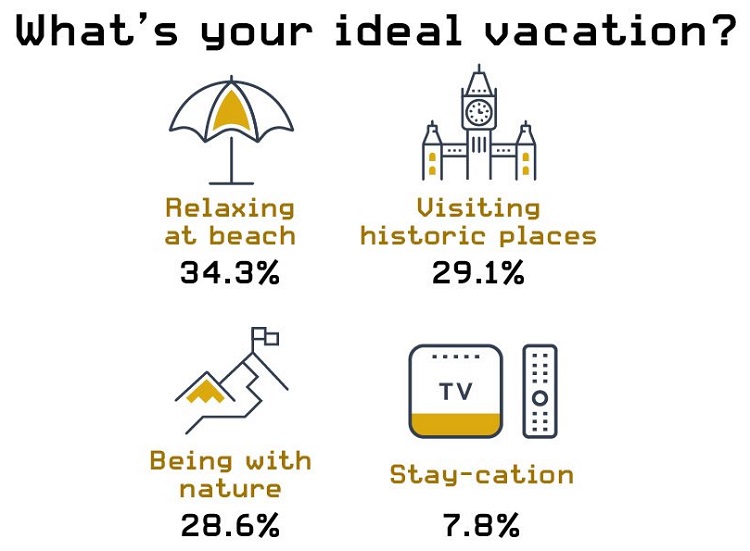 Apparently working in the integration industry makes you want to take some time off and relax at the beach since over one-third say that's their ideal destination.
Listen: Maybe the Most Disappointing Fact About the AV Industry in 2019: Episode 42 of AV+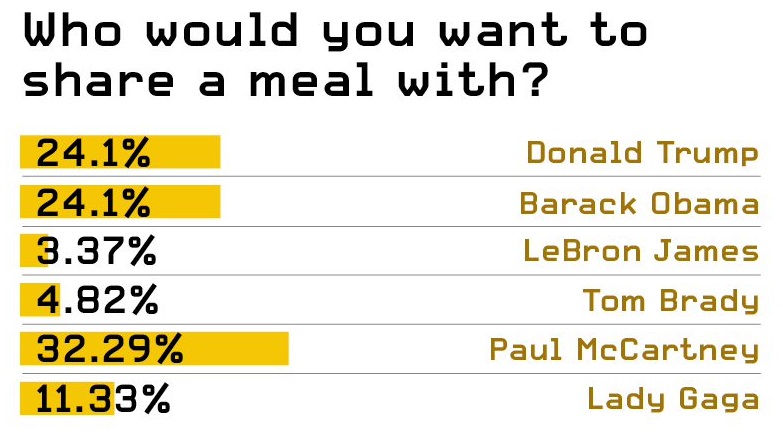 Barack Obama and Donald Trump are exactly neck-and-neck (as opposed to at each other's throats) when it comes to our select group of options to break bread with … but most people prefer to meet a Beatle.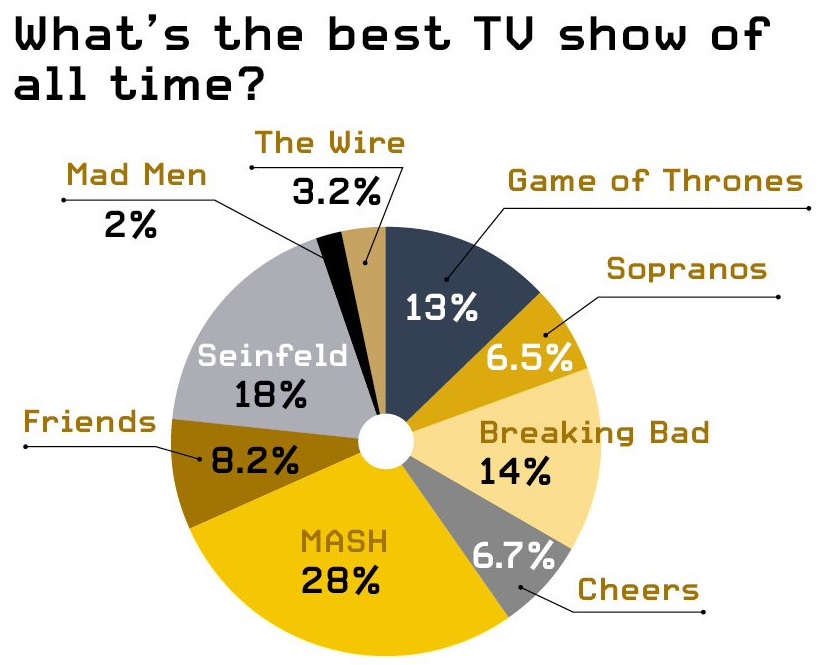 From our limited list of potential best TV shows of all time, MASH is a runaway winner. Its last episode aired in 1983!

Liking both wasn't an option. When pressed, the integration industry prefers grabbing a beer to sipping some wine.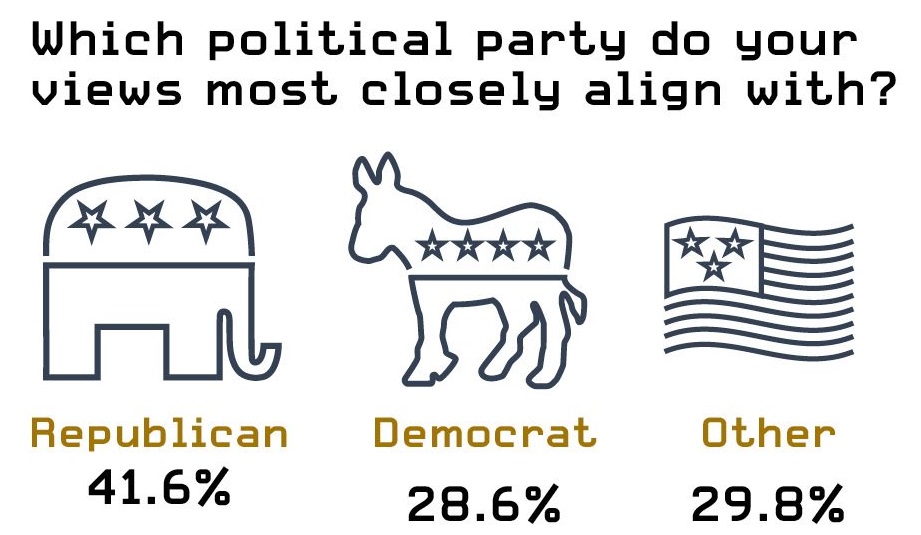 The integration industry leans Republican with 42% opting for the GOP versus 29% Democrat.

Nearly half (46%) of the individuals in the integration industry own a gun. That's a higher percentage than the U.S. as a whole, according to the Washington Post, which recently reported that 20 to 30 percent of Americans own a gun.

The integration industry is slightly more religious than not with 43 percent indicating that they're not religious.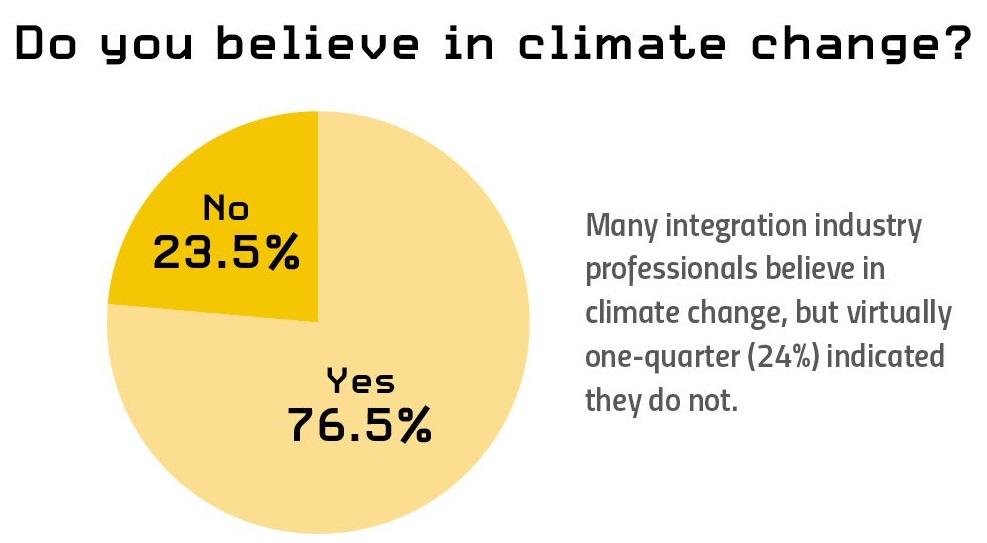 Many integration industry professionals believe in climate change, but virtually one-quarter (24%) indicated they do not.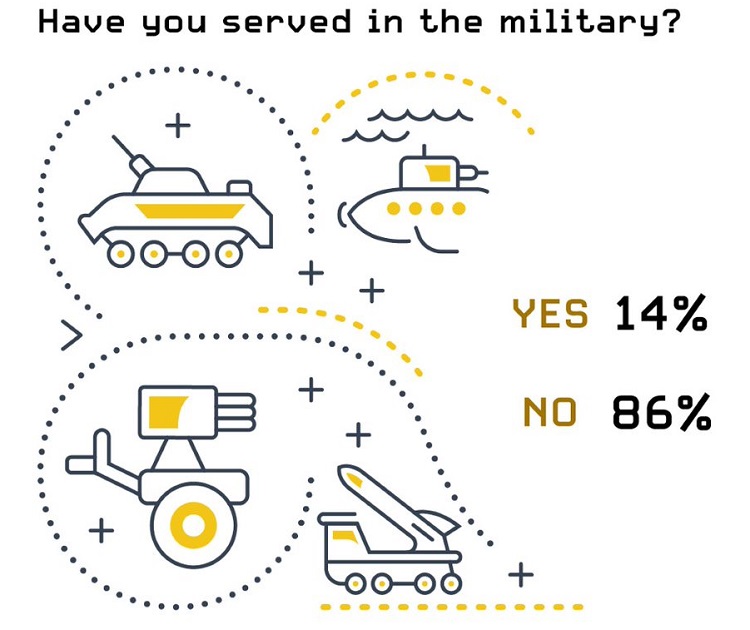 CI has often written about AV industry programs that promote hiring of military veterans and indeed 14% of those surveyed have served.

You can have a financially rewarding career in the audio visual industry. Nearly half report that they earn more than $100,000 annually.

While most respondents to our "2019 Integration Market Demographics: A Surprisingly Invasive Survey" weren't bothered, about a quarter were — at least a little bit. To those folks, we truly appreciate your time and we apologize for offending.