Does AVANT Analytics Offer Opportunity for Integrators?
AVANT Analytics is attempting to disrupt industry research by offering real-time analysis of customer trends. Does this make sense for AV integrators?
Leave a Comment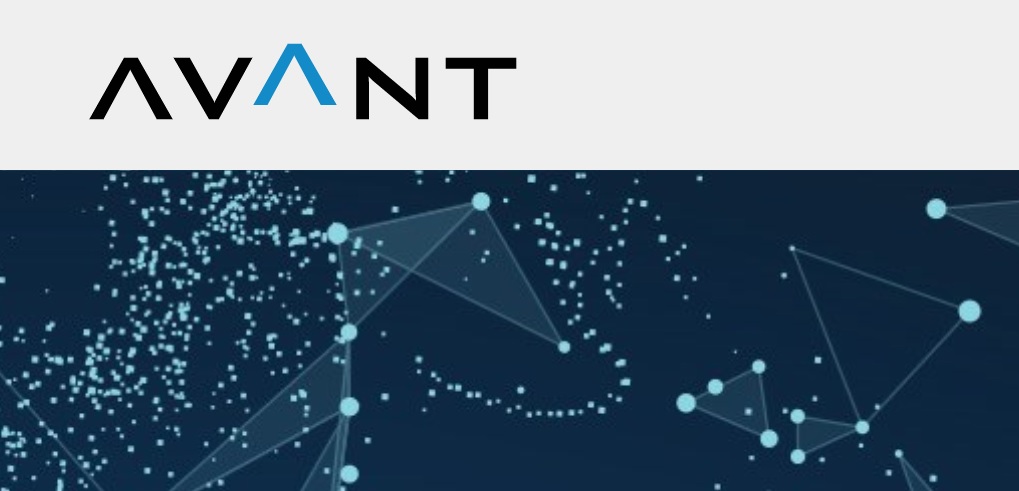 AVANT Communications typically works with VARs, MSPs, and other IT providers. When one of these organization partners with AVANT, they become a Trusted Advisor – which enables them to plug into AVANT as the enablement platform giving them intellectual properties, tools for access to navigate the differences between providers, resources to better understand solutions on the market, and training. This summer the company announces a new research initiative, AVANT Analytics, that will provide unique insights to trusted advisors.
The benefit of an AVANT Trusted Advisor, according to the company, is that they have the resources from AVANT to help sift through the myriad solutions and find the best product at the best price for their customers.
AVANT Analytics represents an entirely new benefit to the company's Trusted Advisor program. AVANT Analytics will aid Trusted Advisors and their business customers in understanding industry trends around emerging new technologies in cloud, colocation, connectivity, SD-WAN, security, UCaaS and more.
AVANT will analyze real-world insights from thousands of annual IT business purchasing decisions and conduct primary research to deliver regular reports on the state of disruption in the industry in the form of studies, papers, blogs, podcasts and briefings.
"AVANT Analytics and research will be funneled through the Trusted Advisors," says Drew Lydecker, President and Co-Founder of AVANT Communications. "AVANT can help end users find the right Trusted Advisors as we represent hundreds and hundreds of firms."
AVANT pulls from an impressive database that will be difficult for any other survey provider to pull from.
AVANT pulls from an impressive database that will be difficult for any other survey provider to pull from.
"When you represent the whole industry and study the ins and outs of all these different service providers – they're vastly different from each other," says Lydecker.
"We've challenged traditional research. We're looking at it completely different."
AVANT has hired Ken Presti, a veteran industry analyst previously associated with IDC, his own agency, and other prominent channel consultancies, to spearhead the initiative.
Presti specializes in combining empirical data, his own experience, and the perspectives of industry leaders in a way that fully illustrates technology trends, business model evolution, likely outcomes, and strategies for success. Presti and AVANT plan to disrupt the way typical research is done around IT implementation patterns – focusing on real-time information.
"Traditional research has been around for a long time. Analysts take a talk about verticals, industries, providers, and it takes a long time [gather information] in the way they always have," says Lydecker. "AVANT has thousands of sellers around the world that are constantly talking to enterprises. We see deals in real time."
For example, a recent real-life organization signed a deal with RingCentral through an AVANT Trusted Advisor for 30,000 seats. AVANT will monitor why they chose that particular provider, how the seats are deployed, how satisfied the customer is, and more. AVANT then harvests that data in real-time to provide analysis of the success of the project.
Listen: Time to Learn A Thing or Two About AV Sales (And Great Proposals Software): Episode 51 of AV+
"We're seeing more next-generation opportunities than anyone else We're harvesting all that big data. We have a whole research team, our engineering team, that are constantly writing reports, grading providers, talking about strengths and weaknesses," says Lydecker. "We're going to turn around and hand that to the Trusted Advisor Movement, so that they're in front of the customer giving them every bit of information that exists. If they're big fans of Gartner, IDC, Forrester – that's great! I would highly advise to look at AVANT Analytics as well, which is real-time where the market is going."
The Opportunity for AV and Security Integrators
AVANT makes the most sense for IT providers, but there is certainly opportunity for AV and security integrators. Among the services they help distribute, AVANT offers UCaaS, connectivity, telephony, video, conferencing, collaboration, and more. Plenty for an AV integrator to help boost their portfolio.
They also offer security services for those integrators that need to lock down technology connected to the network. So it makes sense to explore becoming a Trusted Advisor, provided the benefits are worthwhile.
Clearly AVANT Analytics will give Trusted Advisors a leg-up on competition. Providing real-time insight into which services are working best for organizations of all sizes is a resource that could very well prove invaluable to the market.
The question is how that benefits Trusted Advisors.
The simple answer is that the benefit lies in providing added benefits to customers. In short, provided the program works as intended, being a Trusted Advisor is a value add to the customer.
More and more organizations are utilizing IT providers to aide and assist in setting up and managing the IT infrastructure. What an AVANT Trusted Advisor now has is more data to better suit those goals.
Imagine that you're pitching on a bid made by a customer, and your doppelganger competitor pitched to them the same day.
The other firm has all the same experience as you, the same references, they've offered to create the same system – in essence, the customer is getting the same thing no matter who they choose.
AVANT Analytics could be the differentiator between getting a project and having the customer go with someone else. It offers the opportunity to provide real-time insight on the systems and services that customers want to put in place.
Even at the bid level, a firm with access to AVANT Analytics could give business insight to the customer – real data, hard facts, coming from their peers utilizing the same systems they intend to implement.
That type of knowledge is worth plenty to the decision maker choosing an integration partner.
That's assuming the program works as intended, and AVANT is far from proving that's the case. The AVANT Analytics program is still in its infancy, only announced in June of 2019. AVANT has a long way to go before disrupting the industry that Gartner, Forrester, and other research firms have created.
However, the idea is promising, and the product is available. It's certainly worth keeping an eye on.
If you enjoyed this article and want to receive more valuable industry content like this, click here to sign up for our digital newsletters!