NSCA Electronic Systems Outlook Summer 2020 Report Shows 9% Construction Decline This Year
COVID-19 pandemic plays major role in construction downturn, which leads to effects across AV and other low-voltage systems integrators.
Leave a Comment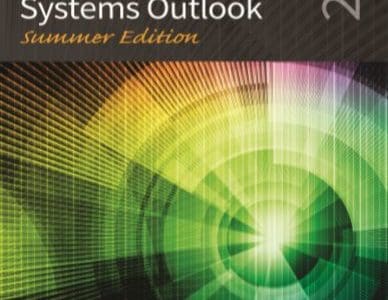 NSCA has updated its Electronic Systems Outlook report for summer 2020, including construction outlook information based on actual data from Q1 and Q2 of 2020, as well as a forecast outlook for the remainder of 2020, 2021 and beyond.
"Knowing that new construction is the best indicator of the future business climate for integrators, NSCA has followed and reported on industry conditions for members for more than two decades," today's association announcement says.
Overall, the forecast for 2020 construction put in place calls for a 9% decrease this year in comparison to the 0% growth rate of 2019.
"These numbers are obviously impacted by the COVID-19 pandemic," the NSCA announcement says.
Related: The Pandemic Has Changed Some Economic Patterns Forever
In the summer 2020 edition, the Electronic Systems Outlook report provides an updated view of:
Top markets for renovation and new construction projects
Construction forecasts for 2020 and beyond
Technology growth in vertical markets
Developing a focused sales approach
New business opportunity potential
"In past reports, the Conference Board Consumer Confidence Index graph indicated that NSCA members continue to attract, onboard, and retain employees at nearly every level," says NSCA executive director Chuck Wilson in today's announcement.
"As U.S. businesses reset and reboot amid the pandemic, the talent shortage may become top of mind for integrators again soon," he says in the NSCA announcement.
Behind the NSCA Electronic Systems Outlook
The Electronic Systems Outlook report was first established years ago as a response to questions about market conditions and trends, outlining vertical market outlooks, construction outlook summaries and technology/systems outlooks in each market.
This information "is designed to help integrators adjust their sales and marketing strategies," the NSCA announcement says.
"Understanding the most recent construction put-in-place totals helps integrators stay on top of slowdowns, recoveries, and market/geographic changes," according to the association announcement.
The NSCA Electronic Systems Outlook is free for NSCA members to download.