AV News to Know Feb. 12, 2021: New Products, Cool Projects and People in New Places
In this week's edition: MAXHUB introduces LED wall displays, Indiana Pacers continue relationship with ANC and Bobby Swartz named Starin CEO.
Leave a Comment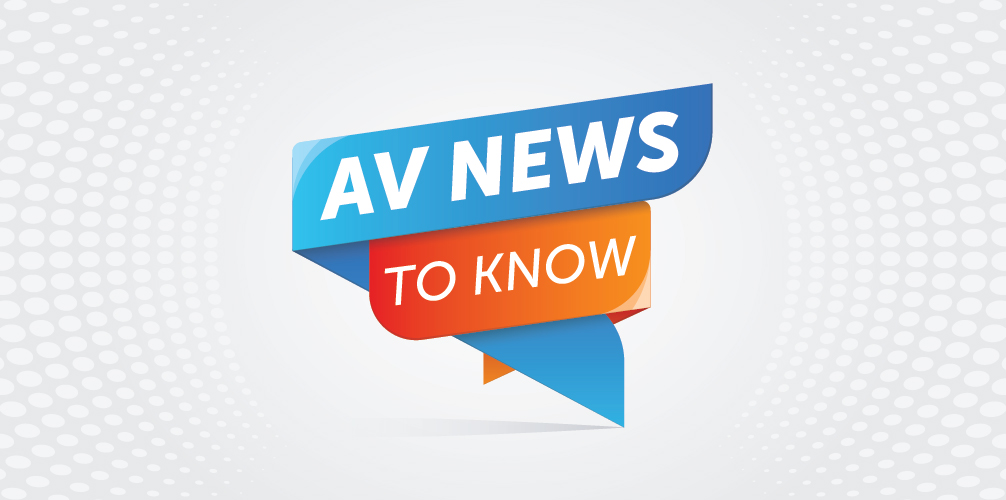 Here's a closer look at some of the AV news, products and projects you might have missed this week. We call it AV News to Know:
New AV Products
Planar Introduces Ultra Res X Series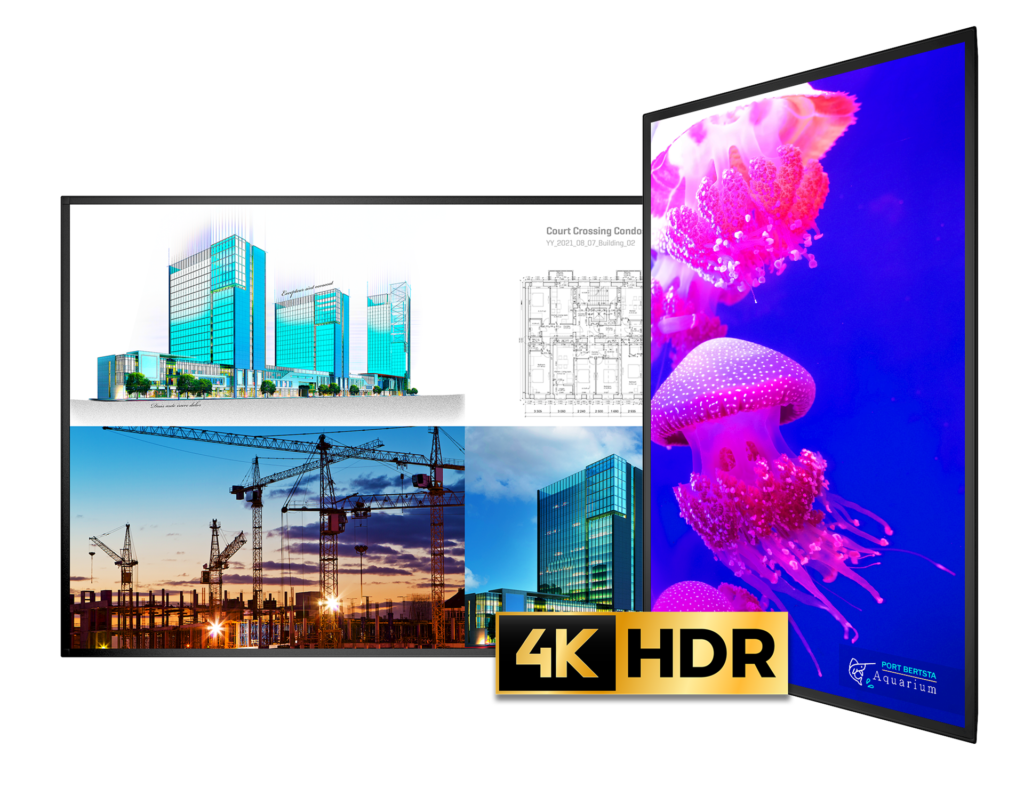 Planar introduced the new Planar UltraRes X Series, a line of 4K resolution commercial-grade LCD displays featuring 700-nit brightness and a wide color gamut perfect for High Dynamic Range (HDR) content.
Available in 75-inch, 85-inch and 100-inch sizes, Planar UltraRes X Series includes a 24×7 design and, when paired with the optional ultra-thin Planar Profile Mounting System, users are able to mount the display close to the wall while remaining front serviceable.
L-Acoustics Creations Contour XO In-Ear Headphones Are Gold Standard
While the live music scene has been on pause for the past year, two live sound innovators, Dr. Christian Heil, president and founder of L-Acoustics, and Jerry Harvey, president and founder of JH Audio, came up with the spectacular idea to combine their technologies into Contour XO in-ear headphones.
Contour XO incorporates the L-Acoustics line array sound into the smallest set of speakers imaginable, JH Audio's multi-driver portable in-ear monitors (IEMs).
MAXHUB Introduces Line of Integrated LED Wall Displays
MAXHUB recently introduced its line of MAXHUB Integrated LED wall displays.
Ranging in size from 110 to 220 inches, the MAXHUB Integrated LED wall elevates the impact of presentations in every meeting room, lecture hall and other large venue.
Daktronics New Digital Billboard Series Receives Future-Proof Upgrades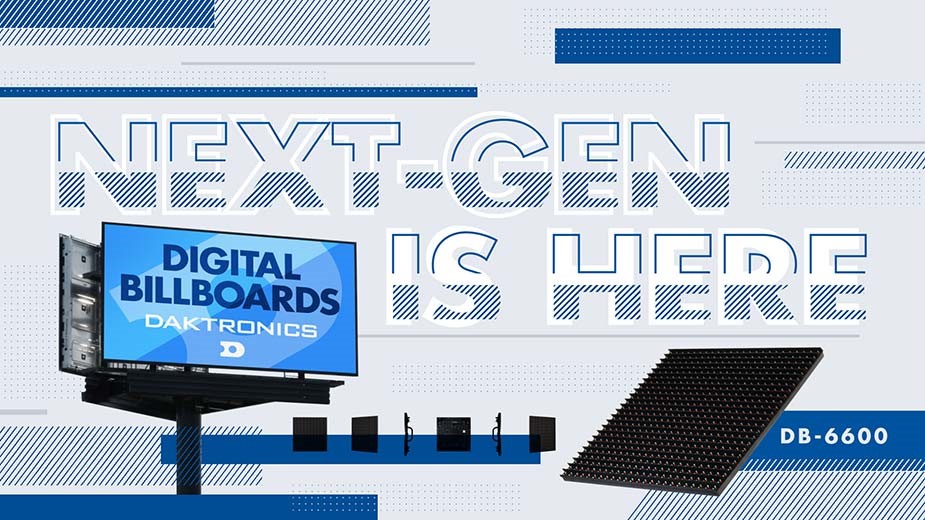 Daktronics this week announced the release of the DB-6600, the company's latest digital billboard solution, featuring additional memory and processing power that better supports the latest trends in programmatic advertising, audience measurement and mobile integration.
Key features of the DB-6600 include:
Additional memory and processing power, future-proofing digital billboards.
Latest generation of LED technology, increasing operating efficiency.
Neighborhood-friendly targeted light output and adjustable brightness (8,500 nits shipped).
Industry-standard 400 mm x 400 mm module, reducing number of components and failures.
Factory-integrated SmartLinkTM, allowing remote power control.
Parts support for 12 years and 10-year brightness guarantee.
Verizon 5G Ultra-Wideband Leveraged by Zyter for In-Stadium Tech
Verizon Business this week announced they are working with Zyter, a digital health and IoT-enablement platform, to help improve sports and entertainment venue operations while delivering a smarter, more immersive fan experience.
Zyter ThermalAlert can automatically monitor the temperatures of fans as they walk into a venue.
Paired with the high bandwidth, low latency and computing power of Verizon 5G Ultra Wideband and 5G Edge, the process can be streamlined for quicker entry, fewer choke points and less congestion compared to manual solutions utilizing in-person, handheld temperature scanners.
Audio Visual Projects
Indiana Pacers and Bankers Life Fieldhouse Unveil Digital Makeover
The Indiana Pacers and experience design and execution company ANC have introduced a new digital experience at Bankers Life Fieldhouse.
The digital experience is part of the Fieldhouse of the Future Phase 1 renovations, showcasing new amenities and spaces fans will begin to see as Bankers Life Fieldhouse gradually welcomes the general public back for live events.
In addition to the NBA season, the renovated digital experience will be on display for the NCAA Basketball Tournament in Indianapolis beginning in March.
Highlighted by a new center-hung scoreboard, which ANC designed through a collaborative process with the Pacers, the digital makeover is part of the large multi-phase renovation at Bankers Life Fieldhouse.
Complementing the center-hung is more than 600 square feet of 1.5mm fine pitch LED providing high-definition viewing experiences in Bankers Life Fieldhouse Courtside and West Sideline Premier Club locations.
This commitment to a significant square footage of fine pitch LED displays ensures optimum experiences in the arena's premium spaces – experiences that rival in-home viewing and provide a tremendous return on investment for the renovation.
The renovation also includes six new locations of LED vomitory displays capable of synchronizing with the venue's courtside LED displays and 360-degree ribbon boards to create a fully immersive in-bowl experience. ANC also provided installation for the entire digital makeover.
"It's been a tremendous joy to watch our partnership with the Indiana Pacers evolve throughout the team's history at Bankers Life Fieldhouse. With every game, every event, every community gathering, we have been able to support our partners in creating new experiences that entertain and inform fans through custom designs and the newest display technologies," said Jerry Cifarelli, founder and vice chairman of ANC.
The focal point of the digital renovation is the new center-hung LED scoreboard which provides optimal viewing angles from every seat in the fieldhouse. The scoreboard features a four-sided rectangular primary display with approximately 3,350 square feet of dynamic video area.
The four main displays are capped by custom-built LED squared off "rings," one on bottom and one on top of the primary displays, that allow content to flow seamlessly around the center-hung board.
The interior of the display features a complete underbelly running the full length and width of the scoreboard structure while measuring approximately 10' high and ensuring exceptional views of stats, game details and replays from every angle.
Each façade features 4mm LED displays while combining to feature more than 40 million pixels.
"Since 1999, Bankers Life Fieldhouse has been part of the terrific resurgence of Indianapolis' downtown as an iconic venue where millions of guests each year have enjoyed a world-class experience in an increasingly global city," said PS&E president & COO Rick Fuson.
"We have now completed the first step in modernizing the Fieldhouse, preserving what has always made it unique while creating experiences for the fans of today and tomorrow," he said.
Central to the all-new digital experience is ANC's vSOFT operating platform, which synchronizes all the existing and new digital displays, including the 600 square feet of fine pitch technology, through pre-programmed and live event operation of the system.
As part of the long-term partnership which began more than a decade ago, ANC integrates with the venue's production staff to create content and operate the display system for every event at Bankers Life Fieldhouse.
"While the Pacers have set an incredibly high bar for the fan experience, their method with regard to digital impact is a model for other teams looking to upgrade," said ANC CEO George Linardos. "The new center-hung is one of the more creative executions on the market; and the fine-pitch LED displays in the premium areas could stand alone in creating a significant wow factor fans will remember.
"What we've been able to achieve with the Pacers – both in-bowl and throughout premium areas – brings every element of the game, the event, to life for the fans, whether in person or via broadcast," he said.
"For many fans, this is going to look like a whole new Fieldhouse," said Mel Raines, executive VP for corporate communications, community engagement and facility operations. "But it's the same great Fieldhouse that's beloved in the NBA, and it's still the best place to watch a basketball game in the country and the world."
Montana's First Library Looks to LEA Professional for its First AV System
When Lewis & Clark Library — the first library of Montana —thought to install their first audio and video system, the iconic building turned to LEA Professional to provide amplifier solutions.
Lewis & Clark Library in Helena, Mont., opened its doors in 1868. While the library has moved location since its founding, it has remained a prominent historical institution in the state.
For more than 150 years, the facility has been providing library services to the local community. However, looking to service the community in new ways, Lewis & Clark organized a survey of local residents to gauge what other services they would like to see.
With the wishes of the community taken on board, the historical institution turned to Montana Pro Audio to provide them with an AV system that would fulfil their needs.
The AV integration of Lewis & Clark Library will be completed in two phases. Phase one involved the installation of a building wide, multi-zone paging system, and outfitting of a small AV meeting room.
While phase two will involve the installation of a larger meeting space AV system with both 7.1 surround sound capabilities, and standard conference use.
In order to bring the space to life and provide the paging system and community rooms with superior sound, Montana Pro Audio installed two of the LEA Professional CONNECT SERIES 354 amps to service the eight paging zones, and two of the CONNECT SERIES 704 amplifiers to service the phase two addition of the 7.1 surround system/conference room system.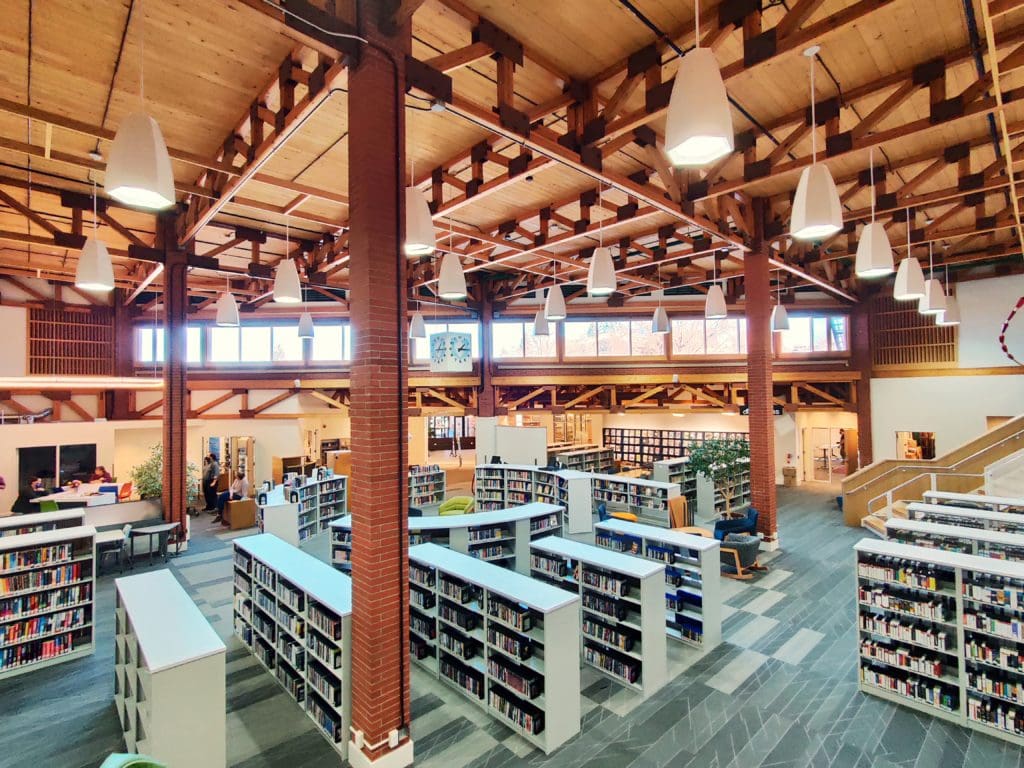 For Ryan Johnston, CEO of Montana Pro Audio, one of many challenges of the project facing the team was in delivering consistent, articulate paging throughout a facility with several unique architectural spaces, all open to one another.
To address this challenge, the team designed an eight-zone system that was heavily reliant on speaker placement to isolate zones, while still keeping coverage and SPL consistent.
"The small form factor, the sleek, efficient look, and the well thought out design were all factors in our choice to use LEA CONNECT SERIES amplifiers for this job," said Johnston. "One of my favorite things about the design of the amps is that there are no controls on the front panel of the amplifier, so I don't have to worry about anyone changing amplifier settings."
Another element of LEA Professional's grounding technology utilized on this project was their free Cloud platform which gives system integrators powerful, reliable, and secure remote monitoring and control capabilities when used with the CONNECT SERIES of IoT-Enabled professional amplifiers.
"This project was different in that it forced us to find a solution that gave us remote connectivity and control of all the system components," said Johnston.
Not only was the Cloud Platform giving the library client the efficiency they desired, it was also making
life for the integrators at Montana Pro Audio easier.
"Montana is such a large state, so a cloud-based amplifier is a huge deal for us," said Aaron Fisher, business development and production manager at Montana Pro Audio. "Our company headquarters are in Butte, Montana and many of our clients are in other communities throughout the state, so we could have a multi-hour drive just to turn up the volume on a system.
"The idea that we can help our clients make adjustments without having to include travel time as part of our service calls is a fantastic option," he said.
Another challenge in this project was ensuring the paging system was sympathetic to its environment.
"An important factor for us was ensuring the paging system sounded natural," said Fisher. "It couldn't be a grocery store paging system that had a bite to it, because the facility is going to be a primarily quiet space and we didn't want the sound system to surprise anybody when an announcement was made."
People and Places
EnventU's Latoya Lewis Earns Social Impact Award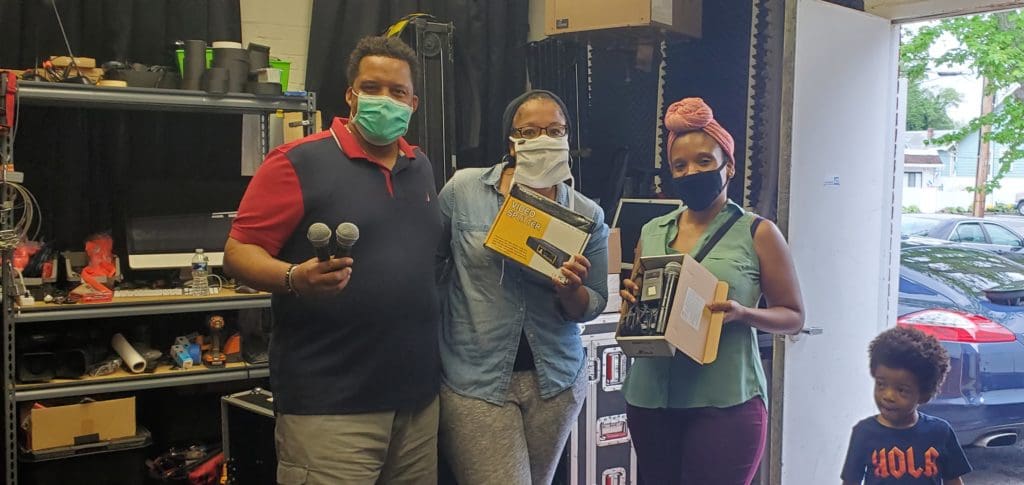 The Events Industry Council (EIC) this week announced the 2020 Hall of Leaders inductees and Social Impact Award recipients. They will be honored at a virtual celebration March 25.
EIC's Hall of Leaders award is the premier recognition and program in the events industry recognising a lifetime achievement for those that have had a legacy impact on global business events sector.
This year's inductees join 137 previous honorees.
Latoya Lewis, founder and executive director of EnventU, was chosen as this year's EIC Social Impact Award winner.
The EIC Social Impact Awards recognize individuals or organizations for extraordinary effort in the areas of, diversity, inclusion, equity and accessibility or extraordinary effort in the areas of adaptation and innovation.
Starin Invests in Leadership Team
Starin this week announced the appointment of Bobby Swartz as CEO.
Swartz has been with Starin for more than 13 years and was named to the Commercial Integrator 40 Influencers Under 40 in 2017.
Starin also welcomed Nick Parisi as CFO. He has more than 20 years of experience in finance.
Chris Regan Becomes Chairman of PAMA Board of Directors
The Professional Audio Manufacturers Alliance (PAMA) this week announced Chris Regan has become chairman of PAMA's Board of Directors for a two-year term.
Selected by the PAMA Directors as chair-elect in 2018, Regan succeeds Greg Beebe (Sennheiser) as chair. Beebe remains on the PAMA board as a director and Karam Kaul (Harman) has succeeded Regan as chair-elect.
Regan is a 15-year veteran audio professional whose resume includes serving on the founding team at Crowley and Tripp Microphones as product manager; as VP of sales and operations, North America for Audio Processing Technology; and his current position as co-founder and president of PAMA member company RF Venue.
The DAK Group Adds Len LaPorta as Managing Director
The DAK Group announced that Len LaPorta has joined the firm as managing director.
LaPorta is a former business owner turned investment banker.