AVIXA Set to Cut the Virtual Ribbon on InfoComm 2020 Connected
Online version of pro AV's largest North American trade show will have a strong international flavor and lots to experience at just about any time of day.
Leave a Comment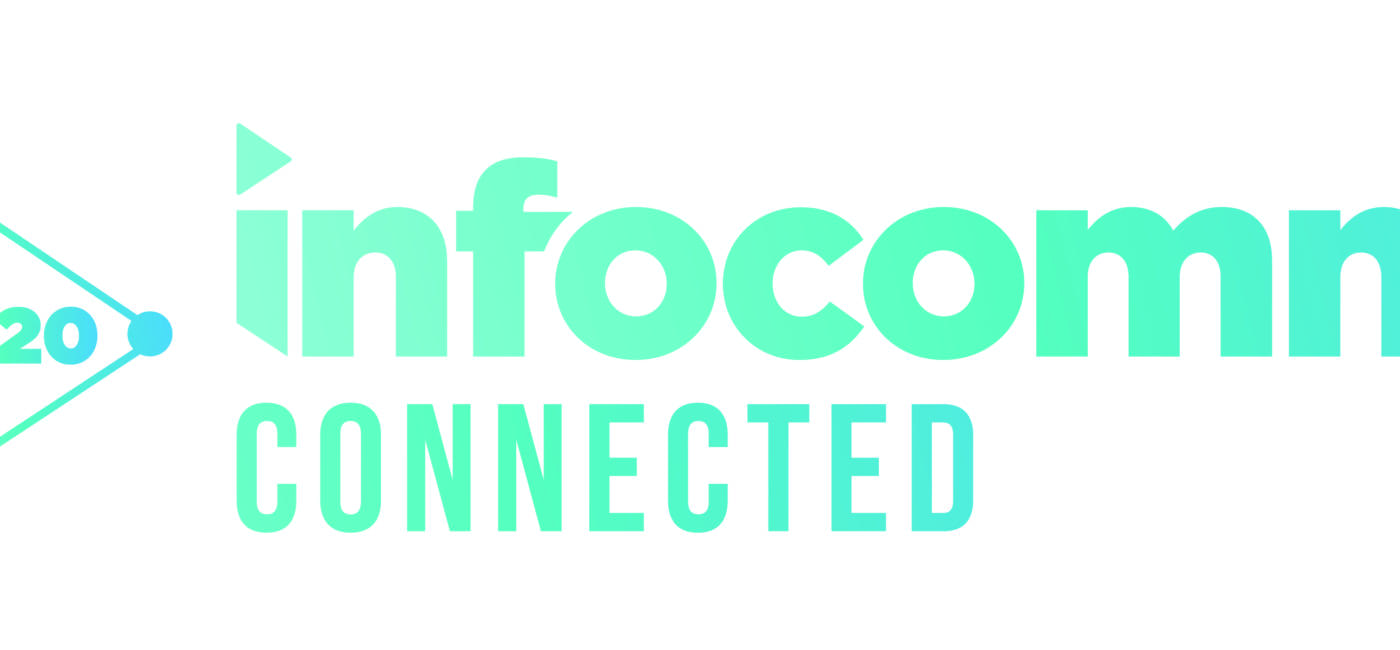 Unlike with InfoComms of years past, you won't have to stay up all night then wake up early the next morning to maximize every second of the InfoComm 2020 Connected show—although you certainly can if you'd like to attend all of the sessions, including those for international participants.
The three-day virtual event that serves as the replacement for the in-person annual show that was canceled in Las Vegas kicks off at 6 a.m. Eastern from Tuesday through Thursday and the fun doesn't stop until well after 10 p.m. Eastern with sessions focused on the Asia-Pacific AV integration market.
"We had already invested so much in terms of resources in the in-person event so we leveraged some of that and expanded on it," says AVIXA senior VP of expositions and events Rochelle Richardson, who spoke as part of the Virtual Collaboration Experience hosted by WolfVision.
Because of the international audience expected for InfoComm 2020 Connected, several of the sessions will be delivered in French, German and Spanish. More than 30 percent of registrants through June 1 came from outside North America.
Maximizing the InfoComm 2020 Connected Experience
In between all that education and all those CTS renewal units you'll be racking up, you can either take a rest for a few hours—or try to embrace the true InfoComm experience by participating in the AVIXA Foundation Virtual 5K, testing your knowledge during virtual trivia (a real brain-teaser after all those online sessions) and see how many of the almost 500 exhibitors you can visit on the virtual trade show.
A small group of InfoComm 2020 Connected exhibitors will greet visitors in full-scale 3D booths, while hundreds of others will have new product updates and listings in their virtual booths.
"The digital experience will never replace face-to-face, but you can expect the next-best option," says Richardson. InfoComm 2020 Connected attendees will have opportunities for one-on-one networking and matchmaking through artificial intelligence.
"We think that will allow people to connect in a very meaningful way," said Richardson.
The winners of the 2020 AV Experience Awards will participate in a panel discussion Tuesday at 10 a.m. in one of more than 70 sessions during InfoComm 2020 Connected and a breakfast session hosted by the AVIXA Women's Council on Thursday at 10 a.m. is one of many special events scheduled this week.
Exhibitors will be matched up in product comparison lightning rounds throughout the event as well.
"There will be plenty for everyone around the globe," said Richardson during the Virtual Connected Experience on Monday. "There's lots to experience."
For those who don't feel like spending every moment of the next three days immersed in all things InfoComm 2020 Connected, all educational content and keynotes from the event will be available through Aug. 21.
Richardson is excited for the AV community to experience InfoComm 2020 Connected, saying everyone at AVIXA and within the industry was forlorn when the association initially canceled the in-person event without announcing its virtual replacement.
"We recognized we had to make the right decision in the face of COVID-19 but there was still significant discussion about how we could come to the service of our industry," she said. "Everyone within AVIXA and our members and partners couldn't imagine our year without an InfoComm."
If you enjoyed this article and want to receive more valuable industry content like this, click here to sign up for our digital newsletters!