Pro AV Events: AVTweeps Everyone in the Industry Should Follow, Part 4
If you make sure to follow everyone on these four lists, your Twitter feed will never lack for the latest #AVNews from the top AVTweeps in the industry.
Leave a Comment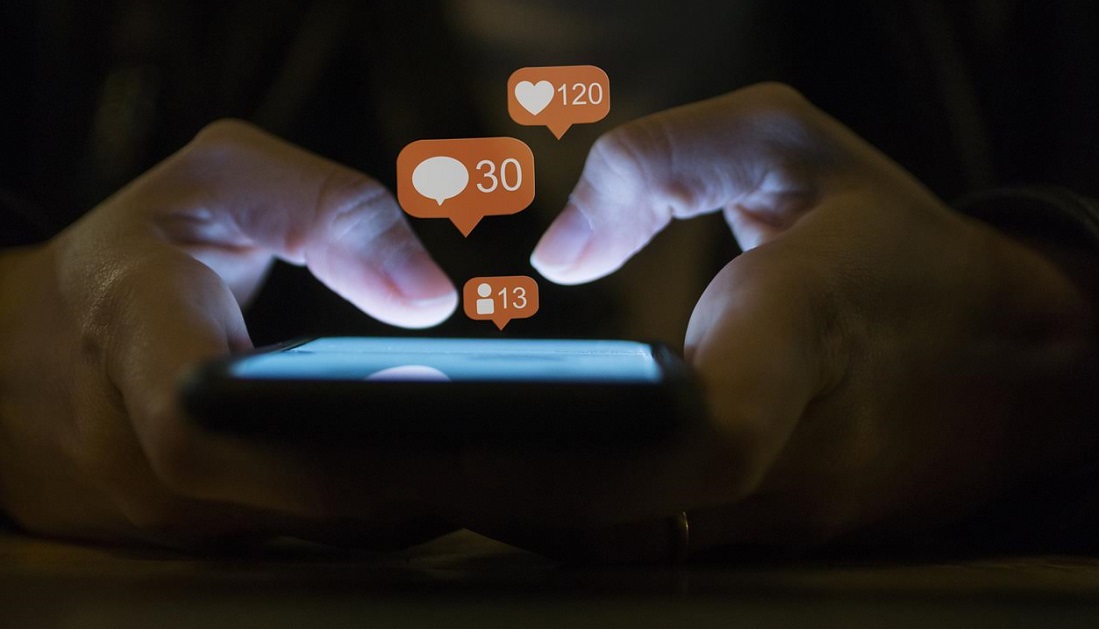 All good things must come to an end, although in this case, the fun is just beginning if you find a Twitter feed or two of AVTweeps you haven't been following yet.
We're wrapping up the list with a handful of industry show-focused accounts and some of the other AVTweeps who don't really fit into a category, although you might notice they all bring a modicum of snark to their insights.
See the other categories of AVTweeps to follow at the bottom.
The Digital Signage Expo, under show director Andrea Varrone, is a constant barrage of eye candy
Transparent Displays Make Window Shopping Easy at @LEVIS' flagship location in San Francisco | Digital Signage Connection https://t.co/cB2F3WXcKF @reflectsystems @pixelflexled #digitalsignage #LED avtweeps pic.twitter.com/zOsa4fTiKw

— Digital Signage Expo (@DSExpo) July 6, 2018
InfoComm 2018 set an attendance record with almost 43,000 registered for the event. That's a credit in part to marketing director Barbara Blasowsky and senior VP of exhibitions Jason McGraw.
Let's give a shout out to the 188 new CTS holders who signed the #CTSWall at #InfoComm18. Congrats! pic.twitter.com/zPovO6m3ok

— InfoComm 2018 (@InfoComm) June 8, 2018
Everyone's buzzing about Integrated Systems Europe's move to Barcelona in 2021, but managing director Mike Blackman and his staff haven't forgotten about the 2019 and 2020 shows in Amsterdam.
Why did we choose Barcelona as the new home for #ISE2021? A hub of technological development that offers a vibrant range of food, entertainment and hospitality… what's not to love? https://t.co/CsPbzL0MIC #newhomeforISE pic.twitter.com/UbAM7VVCyE

— ISE2019 (@ISE_Show) July 17, 2018
SEAT is the industry's most well-known sports technology conference and this feed is always on the cutting edge of the latest innovations at an arena or stadium near you. You should also check out CEO Christine Stoffel's insights.
Will A New #Stadium Make Your City #Richer? https://t.co/J0PvD0o6u7

— SEAT Conference (@SEATconference) July 23, 2018
The Best of the Rest
Frank is a sporadic tweeter. but his love of the industry is evident in every one of them.
Such a cool event @BryceWolkowitz gallery. Incredible way for us to showcase @BrightSign media players to our partners in NYC. pic.twitter.com/cIiEhsBpxV

— Frank Pisano (@PisanoFrank) June 21, 2018
@yoram
Yoram Solomon is a well-known public speaker and innovation expert whose goal is to find "the next big thing."
Innovation Culture 13: Tip5–Reduce your own sensitivity: https://t.co/7GMSHhiSHP via @YouTube

— Yoram Solomon (@yoram) July 22, 2018
Dave Haynes has never been afraid of speaking his mind when it comes to digital signage and other related topics.
Take A Selfie, Watch Your Face Melt https://t.co/cLPdWnSStZ pic.twitter.com/erW6DWTdBF

— 16:9 (@sixteennine) July 27, 2018
@vacajun
Michelle Loret has become a go-to resource for all sorts of tech news and fun.
Rashid Skaf is an impressive individual. I really appreciate how generous he was with his valuable time & I'm stoked for his team @BiAmp. Their future is very bright under his command & he was really open in our conversation. AVTweeps #AVintheAM #AVIXA #AVIXAWomen #SPoAV https://t.co/ydJ0XN2LUC

— Michelle Loret (@vacajun) July 27, 2018
Human Circuit's Bruce Kaufmann always looks at things in a unique way.
Enabling technologies are the key to advancement…The physics of better batteries https://t.co/1PsxSbVJH8 via @physorg_com

— Bruce Kaufmann (@HumanCircuit1) June 27, 2018
You never have to wonder what Kim Lancaster is thinking. We think that's a good thing.
One of the coolest parts of a #PRjob is knowing stuff thats coming. It's like always being on the inner circle. It feeds my adrenaline rush. ❤️❤️

— Kimberly Lancaster (@newscaster) July 25, 2018
Dale remains among the most active tweeters from the industry's largest company, AVI-SPL.
@avisplinfo ending child poverty one nose at a time @RedNoseDayUSA. Way to represent Boston. pic.twitter.com/l675RslZ4Y

— Dale Bottcher (@DaleBottcher) May 24, 2018
@jbmyers
Jay is an author and frequent trade show attendee. He often shares the highlights of from latest stop for those who can't be there in person.
VIDEO: My recent talk at the Collegiate Entrepreneurs Organization Global Conf about starting and running my own tech business https://t.co/tuxvDjNV5K #entrepreneurship #highered

— Jay Myers (@jbmyers) July 10, 2018
@DailyAVTweeps
If someone uses the AVTweeps hashtag, you'll find it here. It's like Reader's Digest for AV industry content.
As the name implies, this account is about sharing tech news with others who might have missed it. There doesn't appear to be any original content, but it's a great resource.
Tim Hebert's unique path to success in IT integration makes for excellent fodder for his tweets.
Join me, as I take a stroll down memory lane and revisit the impact of the floppy disk. I ask the obvious question:

Is it possible you still have "floppy disks" in your environment–old, antiquated, futile technology and systems…https://t.co/1TQeNhDj2a https://t.co/imMrBPsDrw

— thebert (@thebert) July 7, 2018
Consultant Chris Maione, who recently became a CI blogger, is always looking for the next big thing.
AI as a tool to help stop future school shootings – https://t.co/zPJsPzbZaq #SchoolSafety https://t.co/zPJsPzbZaq

— Christopher Maione (@cmaAV) July 9, 2018
George recently changed jobs, but he hasn't lost his passion for technology and other more off-the-wall topics.
Tonight's #RandomHumor

Someone Notices This Journalist's Obsession With Uranus, And It Gets Better And Better With Each Headlinehttps://t.co/nKSEMfxlXM

— George V Fournier Jr. CTS (@GeorgeVFournier) July 25, 2018
Consultant Tom Stimson is all about finding ways to help you improve your business.
"When it comes to finding the perfect customer, you need one key non-negotiable quality. Without it, you'll waste time, money, & brand capital chasing imperfect, unsatisfying, & unfulfilling buyers using resources that could be developing ideal customers." https://t.co/WzxhHOMdZ7

— Tom Stimson (@trstimson) July 23, 2018
Cory offers practical advice in a tangible way.
I agree! It's too big of a show – we NEED another day https://t.co/WHtZ2beyx8

— Cory Schaeffer (@coryschaeffer) June 27, 2018
Andrew Lanning runs IST Hawaii with his wife Christine and he's co-creator of the Hibachi Talk video series and Security Leadership Chronicle.
Retail Security: Whats Really Going On Behind That Online Shopping Cart? https://t.co/PG4RL5lieX pic.twitter.com/KMx5L4PHkg

— Andrew L Lanning (@ALLhawaii) April 28, 2018
Alpha Video's Jeff Volk wears his heart on his social media sleeve.
Between an architecture focus in HS, architecture college at Nebraska and my professional life working on stadiums, I have built or seen countless architectural models. NONE were as badass as this one!! https://t.co/EFaf9zxBjI

— Jeffrey Volk (@TheBigSug) June 28, 2018
Dave Riberi, who runs LightWerks, finds inspiration all around him.
I believe there are two types of people in the world. When presented with a new idea, one type always asks, "Why?" The other type always asks, "Why not?" I like working with people in the latter group.

— David Riberi (@DaveRiberi) July 25, 2018
Richard Ventura alternates technology, Minnesota sports and business leadership in his feed.
Challenging Your Organization to do the Unimaginable https://t.co/HjvY3Mtqkw

— Richard Ventura (@NEC_RV) July 24, 2018
Katye only stops thinking about technology to relish her Montana surroundings.
My office today (doesn't suck!) — it's our anniversary and this girl loves horses something fierce. John knew exactly what to get me. Great day! #ElkRiverOutfitters pic.twitter.com/a7aJNNNgHy

— Katye McGregor Bennett (@katyemcgregor) July 23, 2018
If you want to know how to make more of a mark on social media, Noble is the guy to ask.
Podcasting after dark with @tdalbright and @thesmoothfactor! avtweeps #SeasonFinale #LightningRound pic.twitter.com/Vjrmr8l9iO

— Noble Crawford (@noblecrawford) July 13, 2018
Read the Other Parts
AVTweeps You Need to Follow Part 1
AVTweeps You Need to Follow Part 2
AVTweeps You Need to Follow Part 3
If you enjoyed this article and want to receive more valuable industry content like this, click here to sign up for our digital newsletters!