Opinion Shapers on Twitter: AVTweeps Everyone in the Industry Should Follow, Part 1
First installment of updated list of AVTweeps to follow focuses on people who put themselves out there in the most prominent way, 280 characters at a time.
Leave a Comment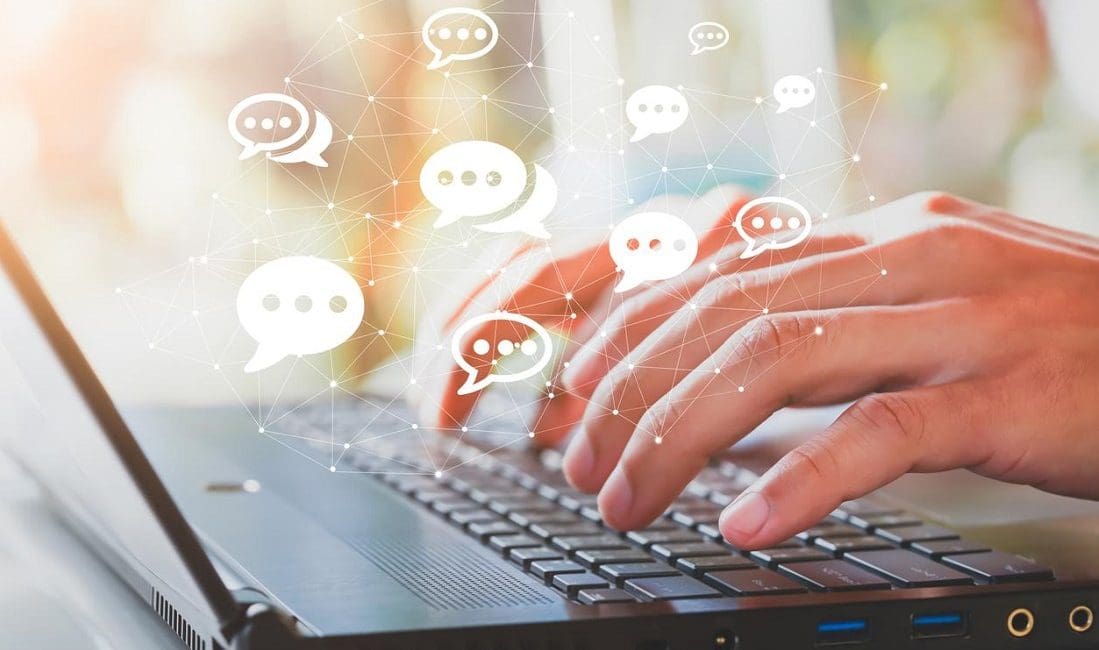 We introduced you to our favorite people picks under the hashtag AVTweeps in January 2016, collecting an honor roll of exemplary tweeters who could trigger action within the pro AV integration world—or at least get people talking about something.
A lot has changed in the past 30 months, not the least of which is Twitter now allows twice as many characters per tweet as it did back then, meaning these AVTweeps have 280 characters rather than 140 to express themselves. 
We've also met some newcomers to the pro AV Twitter universe and learned more about the original honorees. That's why we're updating that 2016 collection of must-follow AVTweeps today, although you'll likely recognize many familiar faces on this list.
Unlike our annual 40 CI Influencers Under 40 list, we didn't feel right about kicking off many of the people we told you to follow a few years ago. We also decided to group the list into clusters this time to make it easier for you to find your passion and follow those who share it.
See the other categories of AVTweeps to follow at the bottom.
We know you have lots of choices when it comes to who you follow on Twitter and we thank the 6,900-plus of you who follow all the industry insight, news and information we send out.
Add that to those who follow our editor-in-chief, editor-at-large, web editor, products editor and managing editor, and we feel good about having cornered the market on keeping you informed about what's going on in the AV industry—and beyond.
Here's hoping you find a few feeds you aren't following yet. We think we've done a good job collecting the best AVTweeps in the world, but please be sure to let us know who should be on our list when we update it next time.
Opinion-Shapers
@chris_neto
The AV industry's most prolific tweeter has also become the go-to source for the "embrace debate" culture that's permeated news and sports coverage. He launched the #AVintheAM hashtag earlier this year, creating the follow-up to the old #AVchat hashtag that was popular in the early days of CI. Barco's Chris Neto also is one of the combatants—along with another opinion shaper on our list—on the AV Smackdown, a lively video debate of some of the industry's hottest topics.
Audio has been forgotten in an AV world of IT and 4k. #AVinTheAM https://t.co/0hQfr2KNAp

— Christopher Neto CTS (@chris_neto) July 22, 2018
@AVGrump
Perhaps no one in pro AV is less afraid about sharing his opinions than Diversified's Harry Meade, no matter the topic. He's never afraid to express the contrary opinion on hot industry topics, although he's definitely appreciative of unique trade show swag he collects.
The day has come. My oldest and most worn swag shirt has gone terminal. The sleeves might fall off if it's washed again. Viking style service to be held this weekend at Cunningham Falls campground. Friends and family are invited to the pyre to say a few words. #avtweeps @AMXtalk pic.twitter.com/PiUVOWhASF

— Harry Meade (@AVGrump) July 11, 2018
Don't let his Canadian accent or dapper appearance fool you: Westbury National's Brock McGinnis is a master of the Twitter teardown, but only when it's absolutely necessary, which is primarily when he smells one of his peers slinging BS.
Sure there is. The programmer needs to be an audio expert, not just a code/computer/control person. And they need to have the right DSP for the application and the problems it needs to solve. Many meeting room AV companies don't understand/respect either. #AVinTheAM https://t.co/rmiONFPc5B

— Brock McGinnis (@brockmcginnis) July 22, 2018
@NJDavidD
Consultant David Danto doesn't shy away from controversy on Twitter, especially if you take away the travel privileges he's flown many miles to earn.
Open offices can be fantastic – save money, improve experiences, etc. – But only if done correctly. Think of it like a day on a yacht compared to a day floating on a broken door not big enough for two. Too many incompetent advisors out there. #AVInTheAM pic.twitter.com/bSAReS8fuJ

— David Danto (@NJDavidD) July 22, 2018
@AVPhenom
Barco's Mark Coxon has the unenviable task of squaring off with co-worker Chris Neto in AV Smackdown, but this Krav Maga instructor can more than hold his own in any sort of confrontation.
If innovation is highly dependent on culture, what does the current atmosphere of constant acquisition say for long term health of innovation? Companies are acquired because they created something special. Does acquisition kill the culture that created that success? #AVinTheAM

— Mark Coxon CTS-D CTS-I (@AVPhenom) July 15, 2018
Victoria Ferrari has bold opinions, but has plenty of facts and experience to back them up. She's a proud member of the #SPoAV (Short People of AV).
We definitely have to charge for our valuable expertise, and you're absolutely right the client will consciously or subconsciously not value us if we don't, but I refuse to nickle and dime my clients and onsite folks dont see the whole picture. #AvInTheAM

— Victoria Ferrari, CTS, ISF-C (@victoria0429) July 22, 2018
@jgreenesix
New Era Technology's John Greene is known for finding a unique way of expressing what everyone else is already thinking. He's no shrinking violet and we love him for that.
Probably the root cause of why I am involved in Technology today.

I am still awestruck.

This man's courage sparked a generation of curious people!

Wow, what will I accomplish? #Armstrong #avtweeps pic.twitter.com/eCWq1ZgxhE

— John Greene (@jgreenesix) July 20, 2018
@danielnewmanUV
Daniel Newman always seems to be thinking one—or two or maybe three—steps ahead of everyone around him. Maybe that's part of why he's been so successful at such a young age.
Truly Intelligent Machines: The Impact of AI That Can Think https://t.co/My5V0v7ZlJ #AI #Automation pic.twitter.com/MJijTnv6xg

— Daniel Newman (@danielnewmanUV) July 20, 2018
Leonard Suskin enjoys mixing it up a bit with his fellow #AVTweeps when he finds a topic for which he feels a lot of passion.
We started the #AVinTheAM discussion with an analogy about sneakers, and the "customised" Jordans with unique artwork. To me, that shows the risk of personalization being skin-deep.

A painted Jordan is the same sneaker. A loadspeaker with a pink grill is the same loudspeaker https://t.co/hnI4LfhzyX

— Leonard C Suskin (@Czhorat) July 8, 2018
@MalissaDillman
Starin Marketing's market development manager has plenty of strong opinions on all sorts of topics.
No is just a pit stop to yes in my world. Ask, reframe, ask again until we get to yes lol #AVinTheAM @TheBobbySwartz can confirm lol https://t.co/cqWLlhhCnT

— Malissa Dillman (@MalissaDillman) July 15, 2018
Luke Jordan of Electro Acoustics brings a refreshing and fun attitude and spirit to an industry that sometimes takes itself too seriously.
My wife found my @Crestron mints. pic.twitter.com/lUB6q8s6UE

— Luke Jordan (@LukeJordanEAVI) July 6, 2018
No matter what role he's played in the AV integration chain, Bradford Benn certainly brings a unique outlook to everything he discusses.
Radio existed before television. No one goes home humming an action sequence from a movie. #AVintheAM
However it depends on project.
Sports book, video more important.
House of worship, audio is more important.

— Bradford Benn (@BradfordBenn) July 22, 2018
@JSrago
Even though Josh Srago is leaving the pro AV space to head to law school, even he knows the industry will never stray too far from his heart.
I present the gift to the #AVinTheAM and #avtweeps community. It's the gif you've all been wanting – whether you knew it or not. pic.twitter.com/rDBWWw8Hpo

— Josh Srago, CTS (@JSrago) July 8, 2018
Fun and Games with AVTweeps
@AVHashtags
This account puts a fun spin on the things you're probably thinking about in the field, at your desk or at home every week anyway. Users who reply with the weekly hashtags get a point or two for their efforts, but we're all winners in the end.
Here we go AVTweeps! This week we want to know what are some of your best #ProAV tips. This week use hashtag: #BestAVHack pic.twitter.com/ssTifJouGz

— AVHashtags (@AVHashtags) July 12, 2018
This account is a relative newcomer on the scene and certainly seems to be singularly focused on the art of butchering a perfectly good classic song. The use of GIFs only serves to enhance the humor of the interactions.
Job is done, karaoke please! #AVin5words #AVRaoke pic.twitter.com/z85y3ZGBQJ

— AVRaoke (@AvRaoke) July 19, 2018
Read the Other Parts
AVTweeps You Need to Follow, Part 2
AVTweeps You Need to Follow, Part 3
AVTweeps You Need to Follow, Part 4
If you enjoyed this article and want to receive more valuable industry content like this, click here to sign up for our digital newsletters!