Tips for Selling Collaboration Solutions to Customers
Collaboration solutions are on the rise, but when it comes to selling to customers, only a system tailor-fitted will bring the most reward.
Sponsored Content
Leave a Comment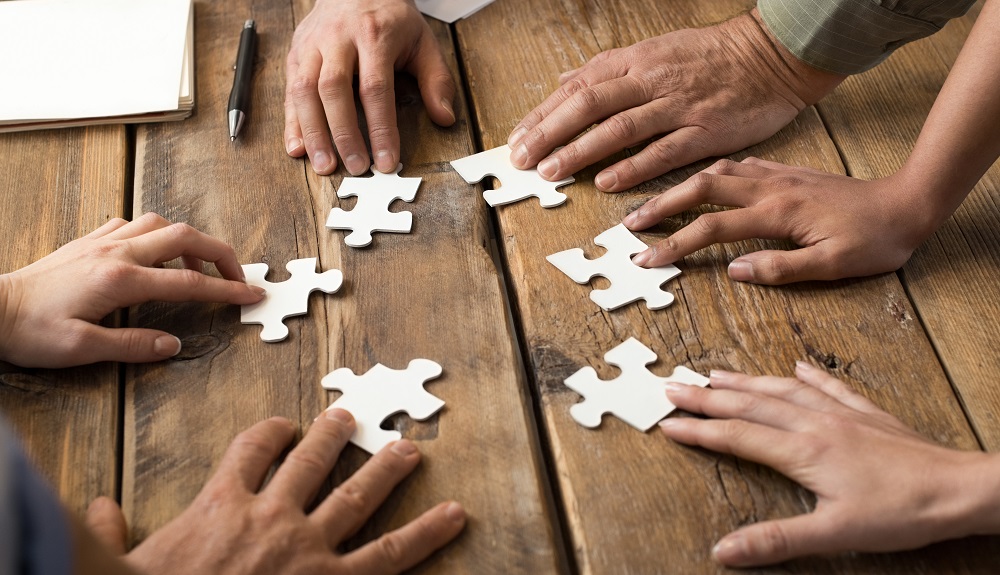 Collaboration technology is on the rise. According to Commercial Integrator's State of Selling Collaboration Technology survey, projected revenue for collaboration solutions is up for 62.5% of integrators that responded from last year to this year.
That same survey showed that 82.1% of respondents have had customers attempt to install collaboration technology before reaching out to the integrator for help. It's clear that customers are looking for collaboration technology, but it's up to the integrator to help them understand what to install, and how to install it.
Fitting Collaboration into a Workflow
Collaboration is simply the sharing of ideas. The technologies offered for collaboration should all be geared around making it easier to share an idea, or helping to clarify that idea. The conversation should begin with communication.
"The idea is to look at how a business uses its workflow," says Chris Feldman, product manager at NEC Display Solutions. "You want to see how that user works, and then show them how much more efficient it is to use this technology."
Once the structure of a particular workflow is understood, you can begin to introduce technology that will aide in that workflow.
For an organization that is constantly sharing and working on files between different employees or departments, a cloud-sharing collaboration display would be a huge benefit. They can dynamically share content, and with some systems they can even have two employees in different locations work in the same document in real time.
Organizations that have employees working remotely could benefit from huddle-space videoconferencing systems. This way employees can get more face-to-face time with one another and still enjoy the benefits of work-life balance. This can help with talent retention without sacrificing collaboration between employees.
Let's say the organization offers creative services – anything from architecture firms to marketing teams for example. Collaboration can be further improved in a highly collaborative field by introducing an interactive whiteboard. Sessions can be recorded. Applications can be brought in. When sessions are completed the brainstorming information can be saved and sent out to the team. It makes for a more dynamic environment.
Convincing the Customer
There isn't always a clear-cut return on investment with a collaboration system. The impact won't necessarily be laid out in dollars and cents. Instead, collaboration technology is about improving processes to lead to better interaction between employees.
It's about boosting collaborative efforts to get a better overall experience – which leads to better work and better outcomes.
Take that interactive whiteboard we discussed. A customer might ask why they should pay for such a collaborative device when the analog whiteboard with a price point at a fraction of an interactive display works just fine.
"Once you build a structure for what their workflow is, you check off one-by-one how it actually helps them," says Feldman.
"With our Infinity Board, it comes with a powerful i7 computer. You can load something like SolidWorks and you can connect that Windows PC to a server securely. Now that file can be pulled up on the device while you have all the engineers, product managers, project managers, whomever in the room. You can have a discussion, talk about it, move it around, annotate, move into videoconferencing to bring in a third party involved with it, and those kinds of things.
"Very quickly you can build on the efficiencies that this technology brings that just isnt possible with the standard whiteboard people are used to," says Feldman.
Understand the needs and difficulties the customer experinces in their day to day operations. Utilize an understanding of hardware and collaborative software to quickly address and smooth over difficulties for them. Be proactive, not reactive. The customer likely hasn't considered all the ways that collaboration can benefit their business – that's where you can step in to help.
Customize for the Customer
Once you've better understood the workflow of the customer, and then helped them understand why collaboration technology is going to help their organization, it's time to choose specific products. This is where you need to find what makes your customer's organization work and tailor the collaboration solutions accordingly.
"You have to know your customer, and you have to know their budget," says Feldman. "If it's a small organization and they don't have as much to spend the Infinity Board, while of use to them, might be too expensive.
"The CB series utilizes a built-in chip, so it's very simple and straightforward. It's designed to not only be easy to use, but robust," says Feldman. "If you're used to using conferencing systems, it's something you can get a lot of use out of. But if you've never touched it before, it's not intimidating, which is also a huge thing. Technology is only as good as people who are willing to use it. The Infinity Board might be something that's a little intimidating."
Read Next: Video Collaboration Projects Don't Have to End: Switching to Managed Equipment
Take into account your customer's unique needs. Don't just try to sell them the most robust (or most expensive) solution. Find collaboration solutions that will fit into that workflow and get their employees excited to actually use the technology. If they aren't using it, then collaboration isn't improved..
An integrator is a partner, and a good partner caters to specific needs. That's the name of the game when it comes to selling collaboration technology.