Spinitar Golf for Hope Tournament Keeps Finding New Ways to Top Itself
Spinitar Golf for Hope tournament raises $113,000 for City of Hope Cancer Treatment and Research Center in fifth year, topping $400,000 in total donations.
Leave a Comment
There aren't too many things that are easier than enticing the men and women in pro AV careers to take a day away from the office and head to a sprawling golf course in the Los Angeles area on a beautiful fall day.
Maybe that's part of why Spinitar keeps breaking its own records in its efforts to raise as much money as possible for the City of Hope Cancer Treatment and Research Center, hitting $113,000 with the fifth annual tournament in October and topping $400,000 in its five years.
The Golf for Hope tournament represents a way for Spinitar principals Jeff Irvin and Jay Rogina "to get together all their industry friends and partners and customers and have a good time while doing it for a really good cause," says marketing manager Katie Rogina.
Irvin and Rogina targeted City of Hope as their charity of choice because the clinical research center focused on cancer, diabetes and other life-threatening illnesses "really saved the lives of some of our Spinitar employees," says Katie Rogina.
This year's event attracted about 150 golfers and about 170 attendees for the dinner that followed, she says. That included Spinitar manufacturer partners, many employees and a few customers. The event has become one that people participate in every year, says Rogina.
"Our manufacturer partners are involved every year not because they have to do it, but because they want to do it," she says. "It comes from a really genuine place."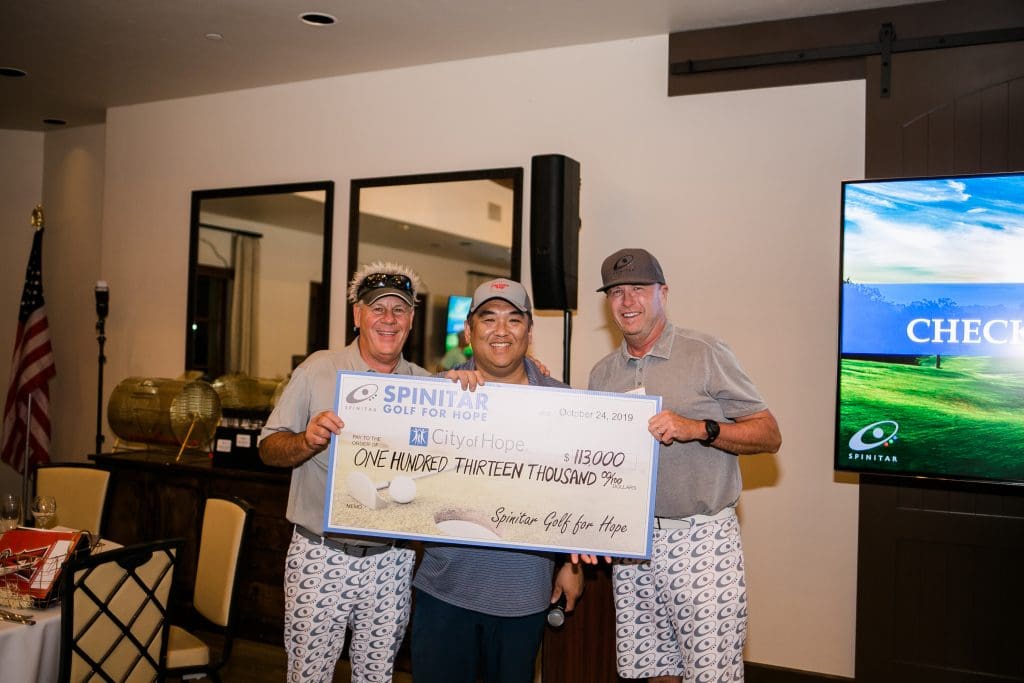 Growth of Golf for Hope
Rogina meets months in advance with City of Hope staffers "to raise the most money while putting on a fun event people will remember for years to come," she says. This year, Adidas outfitted the winning team with head-to-toe attire and a hole-in-one would've won a new car.
This year's Golf for Hope dinner featured a speech by Tiffany Jones, a City of Hope "warrior" and cancer survivor. She talked about how City of Hope saved her life after doctors told her she had a "one-in-a-million form of cancer," says Rogina.
Jones, who is a 47-year-old wife and mother of two children who was diagnosed with Dermafibrosarcosis Protuberans (DFSP) in 2013. She's a successful business owner whose hobbies include golf, rock climbing and traveling.
Also in attendance this year was celebrity guest Andy Buckley, who is best known for his role as David Wallace on The Office, and LPGA Champion Amy Alcott.

This year's diamond sponsors included Crestron, Legrand AV, Planar Systems and Shure. The hole-in-one sponsor was Rusnak Land Rover of Anaheim Hills.
Spinitar and its employees are certainly not immune to cancer at some have been treated at City of Hope, she says.
"Cancer and diabetes and other life-threatening illnesses affects all of us every day," she says. "It's really important to Jeff and Jay not only to give back to their own internal teammates, but to the community as well. Any good that we can do, they love to do that."
Rogina and the Spinitar team remain connected to City of Hope throughout the year about the Golf for Hope event, she says.
"Each year, it is my honor to be among so many supportive friends and family as we all come together to raise awareness for cancer and diabetic research at City of Hope," says Jay Rogina.
"With several milestone memories made this year, including the heartfelt story from Tiffany Jones and her quest to becoming cancer-free, Spinitar is proud to give back to a cause much bigger than all of us," he says.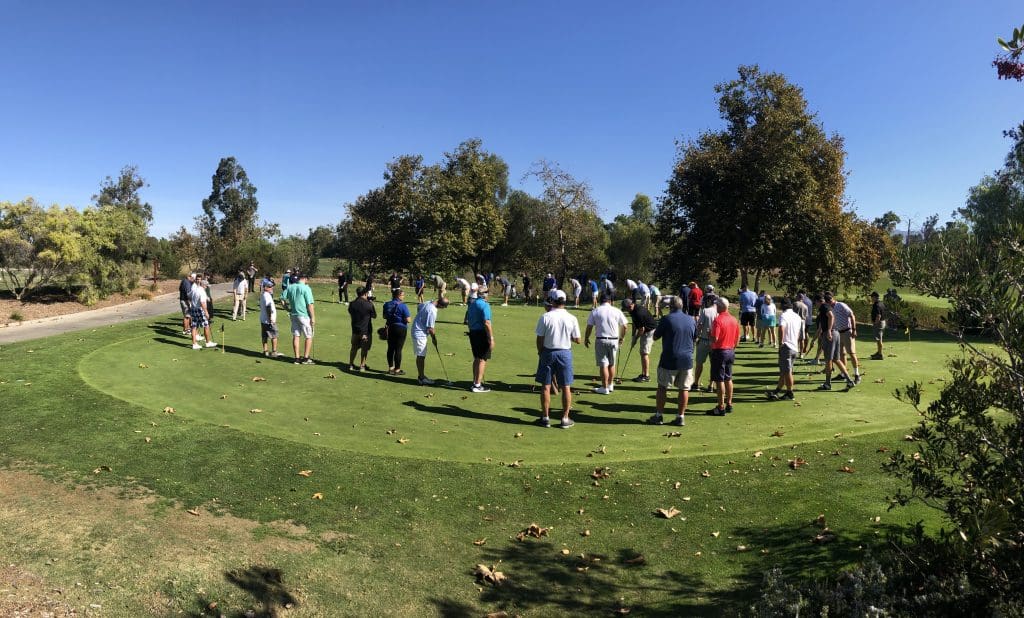 Coming next Monday: The next installment in our Connected to the Community series. If you know about an AV or IT company doing something good, email executive editor Craig MacCormack at craig.maccormack@emeraldexpo.com.