How AV Technology Will Transform Trade Shows and Live Events Forever
The days of creating different experiences for in-person and at-home audiences are over. It's time to make sure everyone reaches the same engagement level.
Leave a Comment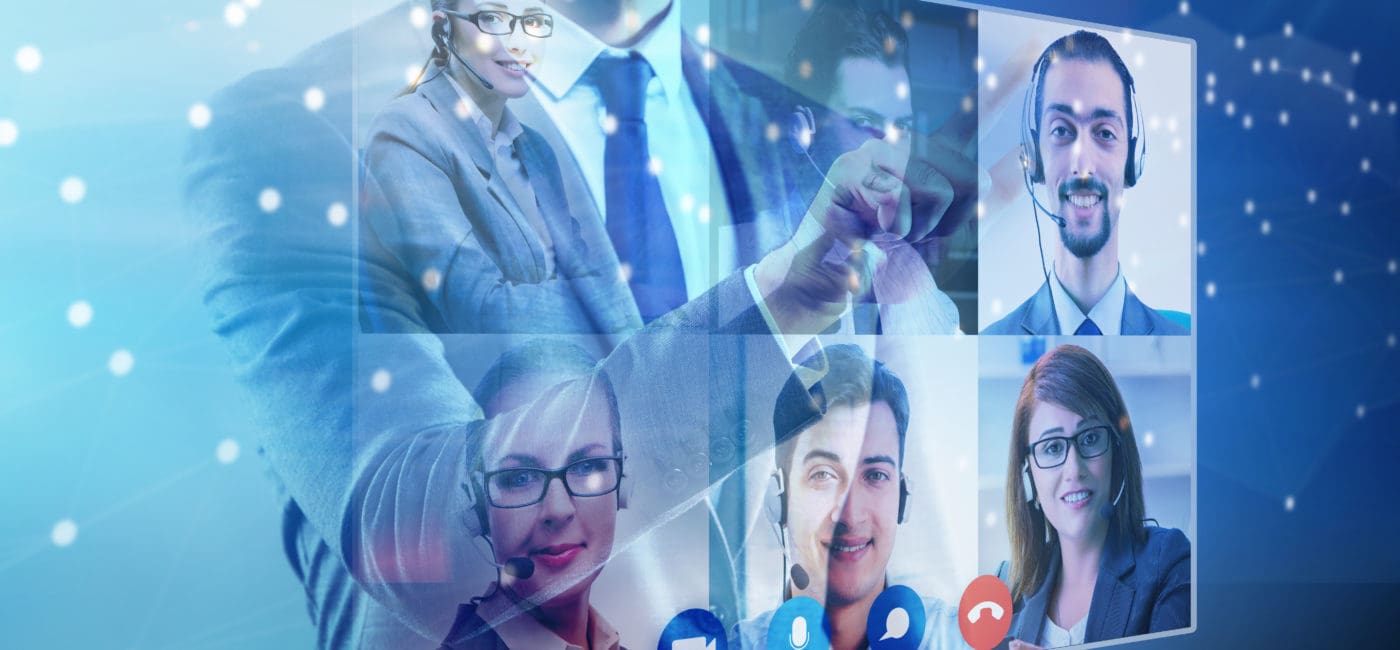 It's not just the office that's permanently changed in the wake of the coronavirus outbreak across the U.S. and around the world. Conferences and trade shows will never be the same either, even when we return to what people like to call "the new normal," even if things will never be "normal" again.
"Technology isn't going to make up for us feeling isolated," said Almo Professional A/V systems designer and trainer Tom Kehr in a session on the future of events during the Almo E4 Evolution virtual event this morning. "We need to give people time to readjust when we're back at trade shows and events.
"Humans need to interact with other humans in the real world. That's why we miss trade shows. A lot of what we do is built on connections," he said.
Related: Total Tech Summit Goes Beyond In-Person Conference to Yearlong Networking
Hybrid meetings—with some attendees in the office and some working from home or anywhere else—are going to be a staple in the business world going forward, said Kehr. That means the very nature of meetings, trade shows, conference and other live events must change to include everyone.
"You have to make the remote work as much a part of the experience as those in the office," said Kehr. That means figuring out how to improve audio, video, lighting and space among other considerations.
"The last thing you want is a space that's like the gym-a-cafetorium you see in schools," he said.
That means helping clients understand the importance of improving the way they come across on video platforms and in other new styles of interactions, said HB Live VP Don Guzauckas.
"You need to coach the client to take all of this into consideration," he said. "It's not something most of them have ever thought of before."
Improving the Engagement Through AV
Social distancing, meals, safety and temperature checkpoints, the use of colored wristbands to indicate an attendee's comfort level with high-fives, hugs and other long-lost greetings and understanding the difference between cleaning and disinfecting are all important considerations for future gatherings.
"We need to understand how we can take what used to be an in-person experience and make it a great virtual event," said Guzauckas. "I don't know if we'll ever get back to pre-COVID levels as far as people coming to events. It's going to be different.
"For the foreseeable future, it's about creating and delivering a thoughtful and planned virtual presence. People need to have a thoughtful application of technology for their experience," he said.
If you enjoyed this article and want to receive more valuable industry content like this, click here to sign up for our digital newsletters!