Clients Are Asking for This Carousel Industries Sales Exec: Back Stage With Molly Keane
After going through Carousel Industries' executive sales development program out of college, Molly Keane is learning new ways to meet customers' needs.
Leave a Comment
Molly Keane wasn't entirely sure what she was going to do with the rest of her life after she graduated from Babson College in May 2011. She had focused largely on marketing in college but also found sales appealing.
Keane, 30, immersed herself in all aspects of sales as part of Carousel Industries' executive sales development program (ESDP), spending about two years learning about the company as a whole, the AV and IT industries in general, and all the ins and outs of inside sales.
And, while two years seems like a long time for any company to train any employee, that doesn't mean Keane and others in her same situation weren't busy during the entire program.
"I got fully trained for a week, then they put us on the phones on Friday," says Keane. "They don't want the fear of calling someone to be too big for you."
Keane moved into her current role as account executive after completing the ESDP and has continue to grow in that role, to the point where today clients who want to work with Carousel Industries are reaching out directly to her or asking for her by name.
Bit by the Sales Bug
Keane got her first real taste of sales during her freshman year at Babson in 2008, where she was the VP of sales in an entrepreneurship program that saw her and several classmates launch a customizable stickers business named Stick-It!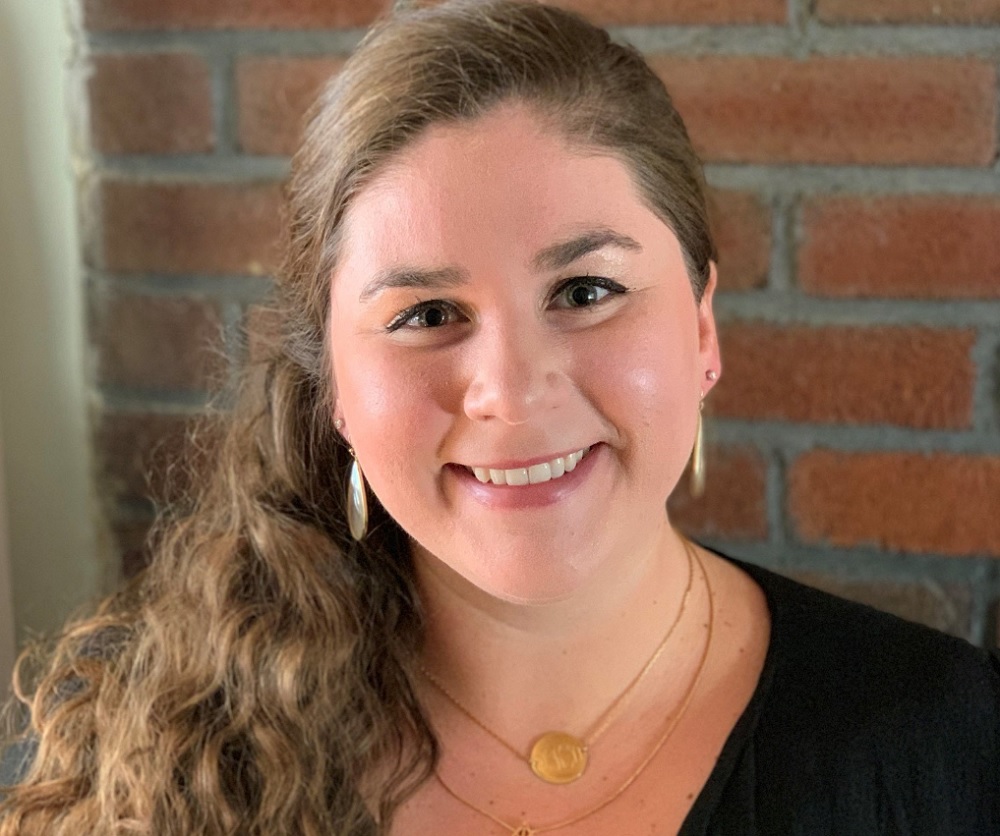 They crafted the business plan in the first semester then ran it in the spring. Profits from the company went to Coaches for Cancer.
"I was able to find some immediate success and feel like I've chosen the right career path," says Keane.
When She's Not At Carousel Industries
When she's not working, Keane is most likely traveling—whether with her husband Matt to Iceland, Florence, or somewhere else they discover…
…Or with her family members in late July, when 70 gather at Hermit Island for a camping and beach extravaganza on the coast of Maine, something she's been doing since she was six months old.
"When we get back from one place, we're always talking about next adventure," Keane says about her conversations with her husband.
They hope to someday go on a Viking riverboat cruise to Prague, Budapest and other parts of Europe.
Let's go Back Stage with Molly Keane:
Commercial Integrator: How much of the technical side of AV and IT integration do you have to know and understand in your sales role?
Molly Keane: It's important for me to know at a high level about our portfolio, but I don't get super-technical.
AV integration has come easier to me; I can do site surveys on behalf of engineers as needed. I'm definitely not that technical, but I know enough to be dangerous. I enjoy the sales side of things. I'll leave the technical side for the engineers.
CI: What attracted you to a career in AV and IT integration?
MK: I found it fascinating the way things are always changing. The need to collaborate with someone over video translates from personal life to work life.
I look back and remember I had some friends focused on IT and information security, but I went down the marketing path. Maybe earlier on, it would've been great to learn more, but going through ESDP brought me up to speed very quickly.
CI: How do you continue to develop new business and find new clients for Carousel Industries?
MK: I really like the process of finding a client to do business with or someone who didn't know much about Carousel for us to work with. That's something that's come naturally to me.
I like to monitor the news and read the business journals to find companies that are experiencing growth who don't have big IT staff.
Recently, a LinkedIn connection reached out five years after we connected and we're now working on large enterprise phone system with contact system rollout.
He'd worked with Carousel Industries in the past and remembered me.
I like to monitor the news and read the business journals to find companies that are experiencing growth who don't have big IT staff.
We can really come in there and help them with planning, designing, implementation and service.
I try to with anything I'm selling have some sort of service wrapped around it. With a project, if we can sell them on our value to implement,selling them on the value to service it afterward is pretty easy. They really go hand-in-hand.
Read Next: AV Associations That Deserve Attention: AVTweeps Everyone in the Industry Should Follow, Part 3
If you enjoyed this article and want to receive more valuable industry content like this, click here to sign up for our digital newsletters!