Collaboration Today and Tomorrow: When 'The Last Word' Is Wordy
Nancy Blanchard, with the help of David Danto, provides an extended insight into Mark Okern's The Last Word on emerging tech trends.
Leave a Comment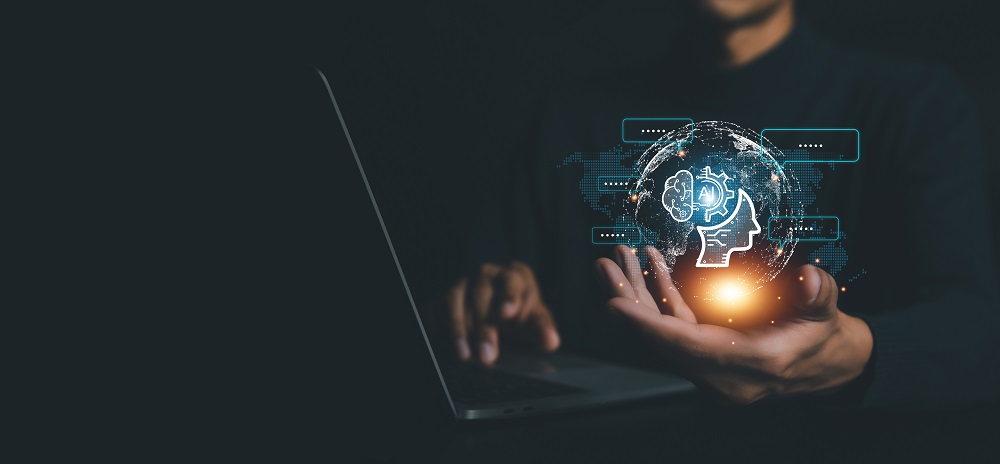 Just about every quarter, the IMCCA compiles a supplement to Commercial Integrator called Collaboration Today and Tomorrow. The articles are often brilliant deep dives  that are combined with recurring segments. One of those segments is called "The Last Word" where the publication makes space for comments from the greater community.  Sometimes it is difficult to get people to comment, and other times they wind up drinking from the firehose. This is one of those firehose times.
David Danto, industry veteran and editor of CT&T, worked on "The Last Word," with author Mark Okern, to pull together comments. Here, Danto posed the following question on his LinkedIn page: What do you think is the most important emerging technology in our industry today?
In two days, the post had nearly 20,000 impressions and nearly 30 comments. It was a pretty overwhelming response for an individual on LinkedIn, even one as good at networking as Danto. He did explain very clearly that the comments would be reviewed for possible insertion into the article, and he gave specific parameters for useable responses.
Some who responded followed the parameters, but many did not. Asking our industry what they think about something apparently struck a nerve, and it was clearly cathartic for people to get their thoughts out. There was a certain need to not be 'left out' of the conversation among many of the respondents.
I'm not immune from those same feelings. I want my opinion out there as well (which I've included below.) The overwhelming response to this request and to phenomena such as Chris Neto's #AVInTheAM tells us that people in our industry have an overwhelming desire to have their feelings heard. As a result, we've taken a larger excerpt of the comments on emerging technology that we could not fit in the original "Last Word" segment and included them here.
Download: Collaboration Today and Tomorrow: Fall 2023 Edition
First Reactions
Naturally, AI was the most frequent theme in the answers; however, there were also mentions of extended reality, mobility, interoperability, security, biometrics, preventing deep fakes and more.
There were also those who took exception to the timing and/or phrasing of the question.  Tim Allen of PixelFlex LED stated, "It's interesting you are asking this question during the ongoing WGA and SAG-AFTRA strike. I wonder how any emerging technology will meet the needs of both human and machine. And what of compassion, empathy and caring for each other, will a digital Tom Cruise help? Interestingly, today we have more free time than another past generation and look where we are standing…"
Danny Hayasaka of CallOne remarked, "Emerging technology is different depending on the customer. We, in the industry who live and breathe the latest and greatest, know what's available and possible. Based on my conversations with end users and the many YouTube viewer comments, there is still a massive education/awareness gap between the latest technology and what customers know. That said, I'm fascinated by the speed communications and collaboration technologies are moving. We are so much further along than in March 2020."
Take this opportunity to enjoy hearing from your industry colleagues below, and see how your thoughts compare to theirs.
AI and Automation
I had represented an AI technology solution that was the first of its kind in the pro AV market. It took time to educate, to discuss markets and applications to consultants, integrators and end users as to where this solution would be a best fit. It addressed the need for global communication without language barriers as more businesses are transacting across borders.
In my opinion, it took a bit for the light bulb to go off and experience that "ah ha moment," however, to have the ability to choose a native language from over a 100 and select an output language that your audience could understand in their own language is powerful. This isn't your Google Translate App. Lecture halls, commencements, live events, courts, reception areas, corporate meetings/all hands on deck meetings. It creates endless possibilities for our industry to offer a unique application for their clients. There are also challenges as a manufacturer to incorporating AI technology that is profitable for the resources and investment required.
There is the need for hardware to communicate quickly enough with those cloud-based services which adds more cost. Are you're tied to the cloud or do you develop an off line library and build in specific terms (medical, government) that will recognize the context? What about security? Will financial institutions and their policies accept using a cloud-based solution? It's one thing to decide AI can be an effective tool, but there are so many more factors that arise going forward.
Joe Manuele, No Filter Network and STRMZ.IO, also chimes in, "I asked Chat GPT and here's what I got: 'In the UCaaS (Unified Communications as a Service) and AV (Audiovisual) industries, there are several emerging technologies that hold significant importance. However, one technology that stands out is artificial intelligence (AI). AI has the potential to revolutionize communication and collaboration platforms by enabling advanced features like natural language processing, speech recognition, and intelligent automation. These capabilities can enhance user experiences, automate routine tasks, and improve overall efficiency in UCaaS and AV solutions.'"
Izzi Demara, Room Ready, adds, "AI is a broad term that's floating around right now, but I think that there are many ways that AI will transform our industry. For UC solutions where there are several possible combinations of hardware and software, an AI program that incorporates fuzzy logic could lead to engineers making faster decisions on systems designs. It not only streamlines the process but can help mitigate risks of system errors.
Demara continues, "From an operations standpoint, AI can't replace a person installing a solution — it cannot use power tools or lift displays. But it could help problem solve for systems errors and ultimately speed up the process."
Lisa Durant, Sonotype, says, "Certainly nothing is stirring up more talk in my industry than generative AI. As a senior technical writer in the software space, I'm having to consider if our customers are going to be asking generative AI programs to answer their questions instead of coming directly to our documentation or even Google."
Durant adds, "Will generative AI find our documentation and provide accurate answers? Can we leverage generative AI in our product or documentation sites to allow customers to generate custom help documentation for their specific questions?"
Additional Comments
Lainie Mataras, Planar, provides her take on this topic, saying, "Creative content is a hot emerging technology because it can leverage AI to generate and personalize content for many different audiences/situations. AI can create that new content from scratch from just about anything- tweets, stories, weather, news, music etc. It may be the one emerging tech that can help make the office space somewhere where we want to be — by creating the right content, messaging, and delivering it by using algorithms that match the people that have returned to the space based on their interests and habits."
She adds, "Of course, great content needs great displays and that should be a discussion that happens hand in hand. Too often we allocate dollars to items that have a SKU first and do not give the proper amount of mindshare to the creative that makes those displays pop!"
Tom Arbuthnot, EmpoweringCloud, comments, "I'm going to struggle to say anything is more important than AI, not just generative AI for things like meeting summaries. That will become table stakes at some point. AI will change how we design and deploy and manage room solutions. Auto-configuring systems to optimize the camera and audio for the room/current conditions, Streamlining management b highlighting persistent issues and suggesting possible solutions. I'm excited to see how AI can make collaboration/UC cheaper and easier to achieve a good experience whatever the environment."
Doug Devitre, thought leader and consultant, remarks, "I believe the most important emerging technology is generative AI. The amount of output one person or for an entire organization can save is extremely significant as long as there are processes and policies put in place to ensure their values are upheld and it is easily integrated within their existing workflow."
Brad Orme, Haivision, says, "I see software platforms that enable the deployment of sophisticated AV solutions with minimal expertise required to setup/configure driving massive change. We are seeing audio systems that tune themselves. Control systems with no programming required that actually work. This will likely continue the trend of commoditizing pro AV and further minimizing the need for highly experienced and skilled teams to install."
Security and Verification
Robb Woods, BlueJeans by Verizon, begins, "One of the more interesting and valuable technologies will be the use of visual authentication technologies. These types of tech are very interesting and valuable solutions to have as part of any secure video communications system. Essentially it would recognize a users face from a data base, and authenticate them into the meetings/ session they need to join when recognized in the room."
Woods adds, "Pair that with sensors deployed across office spaces where it know what rooms you have booked, and or rooms you walk into with video conferencing systems set up in there, that auto launch you into the call when you enter and confirm on your personal devices. Very cool stuff to think about for sure."
Blair Pleasant, CommFusion, brings up another challenge, saying, "It's not emerging yet, but we'll need something to identify deep fakes. With the rise of AI, deep fakes are going to become a critical issue, helping to spread disinformation and more. Technology to identify what is rea and what is fake will be critical."
Bob Romano, Intelligent Data, adds, "Identity verification is critical and AI will enhance as well as challenge cyber threats. It's now being used as an offensive detection via  'good bots' to fight existing bad actors use of the same. True I.D. will prevail from my lens."
Simon Elkin, Talkdesk, states, "I would say that integrated voice biometric identity is one of the most important emerging technologies in our industry. Deception, theft, privacy breaches, fraud and bad actors continue to win at a torrent pace, victimizing many and eroding consumer confidence one incident at a time. The post-COVID changes we've seen businesses make to stay alive — offer more and more convenience to do business remotely based on trust have increased risk and make it even more important for us to know who we are speaking to. Voice biometrics is an easy and cost effective way to protect conversations, reduce risk and work with confidence. Woven into collaboration, transactions and communications; its importance becomes even more significant."
Other Emerging Technology Topics
Michael Beaudoin, Yorktel, begins, "I believe that extended reality (XR encompassing AR, MR, and VR) is one of the most significant emerging technologies in the collaboration, AV and unified communications industry today. Our global marketing team's monthly VR team-building exercises haven't necessarily boosted productivity compared to traditional videoconferencing platforms; however, they've significantly enhanced our sense of connection and camaraderie, which are vital for successful collaboration. Nothing beats an in-person handshake, but there's something to be said about a digital high five."
Dave Michels, TalkingPointz, puts it across simply, "UCaaS Mobility 3.0 —  UCaaS telcos native on the cellular device. No more OTT."
Justin Gurevitch, enGen then adds, "I would say the most "important" emerging technology in our industry is the maturing of AVoIP and the potential for IPMX to be widely adopted by manufactures as the open standard for pro AV, much like SMPTE is for broadcast. The current lack of interoperability between AVoIP platforms is a problem for end users who may find themselves locked into AV solutions that don't make sense for them anymore."
Alex Bisset, HP, states "It shouldn't matter whether you are a user of Zoom, Teams, WebEx, Google, Snap, Meta, etc. We should be able to just reach each other without fear of lack of interoperability and without a deprecated user experience. The first to figure this out in a way that requires absolutely NO user intervention because it just works equals to mass user universal adoption."
Rich Tehrani, TMC, also says, "We need federation across communications and collaboration islands so presence can be shared and users do not need to run multiple clients to speak with users using other collaboration providers."
Brian Gorski, owner, GorskiVision, says, "The most important one isn't the one that's emerging. It's the one that will emerge next. Indoor GPS (IPS), hidden television, projected 3D fires, are all available now (I sell all of these things); but, they're not even what's emerging, in fact they've been around for a while now. So what's most important? Whatever comes next that will be even more important to the general public."
Paul Konikowski, security engineer, Regional Finance, chimes in, saying, "I will switch out emerging for adapting and say noise cancellation. With all of the digital communications we do, thank goodness we can hear each other better now, and with transcripts and captions, it's a completely different experience than it was just a few years ago."
On behalf of the entire AV and UC community, thank you all for your comments on emerging technology trends! I agree with David Danto that one of our most urgent missions is giving our entire community a voice in industry dialog and letting everyone have their thoughts heard…but maybe we'll avoid asking open questions with three days to go before publication deadlines again.
For more Collaboration Today and Tomorrow content, check out our website archives.
---
This blog was composed by AV industry veteran Nancy Blanchard.
If you enjoyed this article and want to receive more valuable industry content like this, click here to sign up for our digital newsletters!