Williams AV's Nancy Blanchard: AV Living Legends #8
Nancy Blanchard of Williams AV joins our #AVLivingLegends series, reflecting on her career, her industry relationships and her most unforgettable memories.
Leave a Comment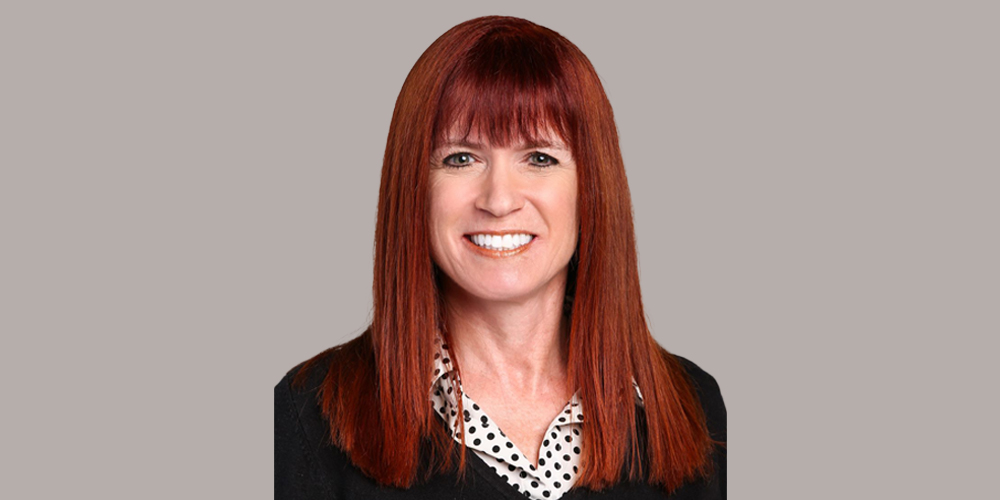 Commercial Integrator continues its popular #AVLivingLegends series this week by profiling Nancy Blanchard of Williams AV. We created this series, of course, to celebrate the individuals who have shaped the commercial AV industry of today. Blanchard, whose role at Williams AV is global consultant liaison, is a particularly strong choice for this series. Not only has she had a remarkable career but, in fact, she conceived the whole #AVLivingLegends series in the first place!
Nancy Blanchard of Williams AV on Community
Here, Blanchard reflects on how much she enjoys being on the road, connecting face to face with members of the industry community. She also addresses that she had to "prove herself" as an exceptional salesperson in an industry dominated by men. Plus, Blanchard reflects on the warm welcome she received from her peers and colleagues when she returned to the industry following a many-year absence to raise her family. Finally, she shares an anecdote about reviewing drawings and blueprints, in torrential rain, in Las Vegas in advance of a new resort opening.
Check out the following interview, the latest in CI's #AVLivingLegends series. I think you'll enjoy Blanchard's reminiscences from a career spent supporting our industry and its people.
Commercial Integrator: What motivated you to join the commercial AV industry? What has kept you motivated and engaged in the decades that followed?
Nancy Blanchard: I, like everyone else, fell into the AV industry. I was in the tech industry, working for a computer reseller in Toronto, with Bell Canada as my account. I was making great money in sales. Unfortunately, my manager was very micromanaging and believed you needed to be at your desk and ready to answer the phone for your customers versus being face-to-face. When I did go out for meetings, I would come back with projects I learned of. This style of management was not for me because I'm a people person.
My husband at the time was working for ADCOM, the largest PictureTel dealer across Canada. They had a manufacturing side with a nonlinear editor called NightSuite and decided to create a room control system (they were an AMX and Crestron dealer) that required no proprietary code (C++). Just drop-down menus to select your devices/sources, with a nice, simple GUI that was easy for end users to use. The top banks (executive boardrooms), universities and corporations all had iRoom. I had been presentation specialist for Software Publishing, Inc, and Microsoft Canada, traveling across Canada delivering presentations to groups of up to 500 on the latest software. I missed all the traveling. So, I came on board with ADCOM as U.S. sales manager to branch out into the U.S., sign up integrators, work with consultants and sell to end users.
At that time, it was a 99% male-dominated industry. It took a lot of effort to prove I was a successful sales professional in our industry. But what has kept me motivated and engaged throughout is the people. I always refer to our industry as family. We develop not only business relationships but also personal connections. We know about one another's family; we genuinely look out for one another, whether in employment, lead opportunities or in health. I thrive during trade shows and other events, where we connect and catch up. I call it "camp." We're back at camp, seeing our old friends and making newfound friends.
CI: Reflect on your role as both a mentee early in your career and as a mentor now at Williams AV. Who helped shape the trajectory of your professional life, and how have you tried to help shape others' careers?
Nancy Blanchard: I came into an industry that I knew nothing about. I'm an observer…I watch. That's how I pick things up. Doing so many regional shows and larger ones, I had my demo gear that I would have to connect and have working — back in the day, room control for VHS players, DVD players, etc. — and, of course, troubleshoot. I'm also an asker, which included asking my SE, my manager and others around me. They were all too happy to lend advice and insight.
In terms of being a mentor, with the younger professionals in our office, I offer advice and guidance where warranted.
CI: What's the most memorable story/anecdote of your career in commercial AV?
Nancy Blanchard: The construction of the Monte Carlo Resort and Casino in Vegas. I was working for AMX Synergy and invited to take part in a meeting out in the trailers on the hotel's grounds, in torrential rain, to review drawings of the hotel and technology that would be installed. Several manufacturers were present with the main Vegas consultant "PJ." If you got into his good graces, you'd find yourself spec'd in his projects. To me, it was an experience I've always remembered.
CI: What has been your greatest professional accomplishment to date? What has been your biggest professional regret to date?
Nancy Blanchard: Taking time off for 14 years to become a domestic engineer to two (now) young men. Entering back into the industry, I had the support of fellow AV colleagues, and they welcomed me with open arms. I worked for Jim Mathews of Plus Four Marketing, and InfoComm 2016 was my entrance back into it. These were his comments to me at the Harman booth: "I knew you were connected and knew people, but I didn't know you knew people!" That was just from the number of integrators/contacts who stopped by to say hi and catch up.
CI: What's the best advice or pearl of wisdom you either received during your career or came to realize on your own?
Nancy Blanchard: Be honest; tell it like it is. Being truthful goes a long way in our industry, and people will appreciate this (even if you have to suggest a competitor's product because you can't fulfill).
---
Would you like to nominate a peer or colleague — or perhaps yourself! — to be featured in this #AVLivingLegends series? If so, just email Dan Ferrisi, editor-in-chief of Commercial Integrator, at dan.ferrisi@emeraldx.com. And thank Nancy Blanchard of Williams AV for suggesting this series in the first place!
If you enjoyed this article and want to receive more valuable industry content like this, click here to sign up for our digital newsletters!