Almo Professional A/V Spring 2021 E4 Evolution Coming March 9-11
Spring E4 Evolution offers ability to choose from six subject "halls" and 11 live, original sessions with up to 14 AVIXA CTS RUs.
Leave a Comment
Almo Professional A/V today announced the spring session of the virtual E4 Evolution (E4v) will be March 9-11 from 11 a.m to 4 p.m. ET each day.
The E4v spring 2021 session features the ability to access six customized subject matter "halls": digital signage, education, emerging technologies, corporate AV, pro audio and UCC.
Additionally, the spring E4v features original, curated AVIXA-certified sessions delivered by some of the industry's most respected educators.
The spring E4v schedule offers three days of unique online content worth up to 14 AVIXA CTS Renewal Units, along with three NSCA-led roundtable discussions.
Registration for E4v is now open and free to integrators, end users and tech managers.
"We learned a lot from both events and we've put together a spring program we think is going to be better than ever," says Melody Craigmyle, VP of marketing for Almo, referring to the virtual E4 events Almo hosted last April and October.
"One thing we learned is people really want original, first-run content. They're looking for the freshest trends and latest of what people are saying about the market. Having six halls for them to choose from gives users a very curated experience into where their interests lie," she says.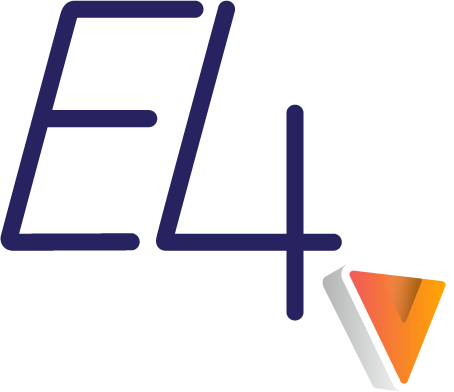 Inside the Spring E4 Evolution
"We've had really robust online learning program for about 10 years now," she says. "We've had a lot of knowledge rooted in that and a lot of knowledge rooted in the E4 events we've done in the past. We've taken all that experience and applied it to the E4v."
One new element to the spring E4 Evolution schedule are the How-To sessions hosted by Almo Professional A/V systems designer and trainer Tom Kehr.
"The spring E4v is stacked with all-new, non-repeated sessions taught by the brightest visionaries in the industry on topics designed to prepare integrators for the optimistic outlook expected in AV this year," says Craigmyle in the Almo announcement.
The E4 Evolution spring lineup kicks off March 9 with UCC and Pro Audio Day followed by Corporate AV & Emerging Technology Day March 10 and closing out with Digital Signage and Distance Learning/Education Day March 11.
Almo had to cancel a live E4 event they hoped to host in Chicago in May but they still hope to have E4 Evolution events in Boston and Dallas this fall, says Craigmyle. The event will return to Chicago in 2022, she says.
For those who can't make it to the scheduled live events in the fall, Almo expects to stream some E4 Evolution classes and some exhibit hall tours live, says Craigmyle.