Amazon Echo Owners Developing Close Relationships with Alexa During Pandemic — Maybe Too Close
Survey show 28 percent of respondents admit to having intimate relationships with Alexa—and experts say there's nothing wrong with that.
Leave a Comment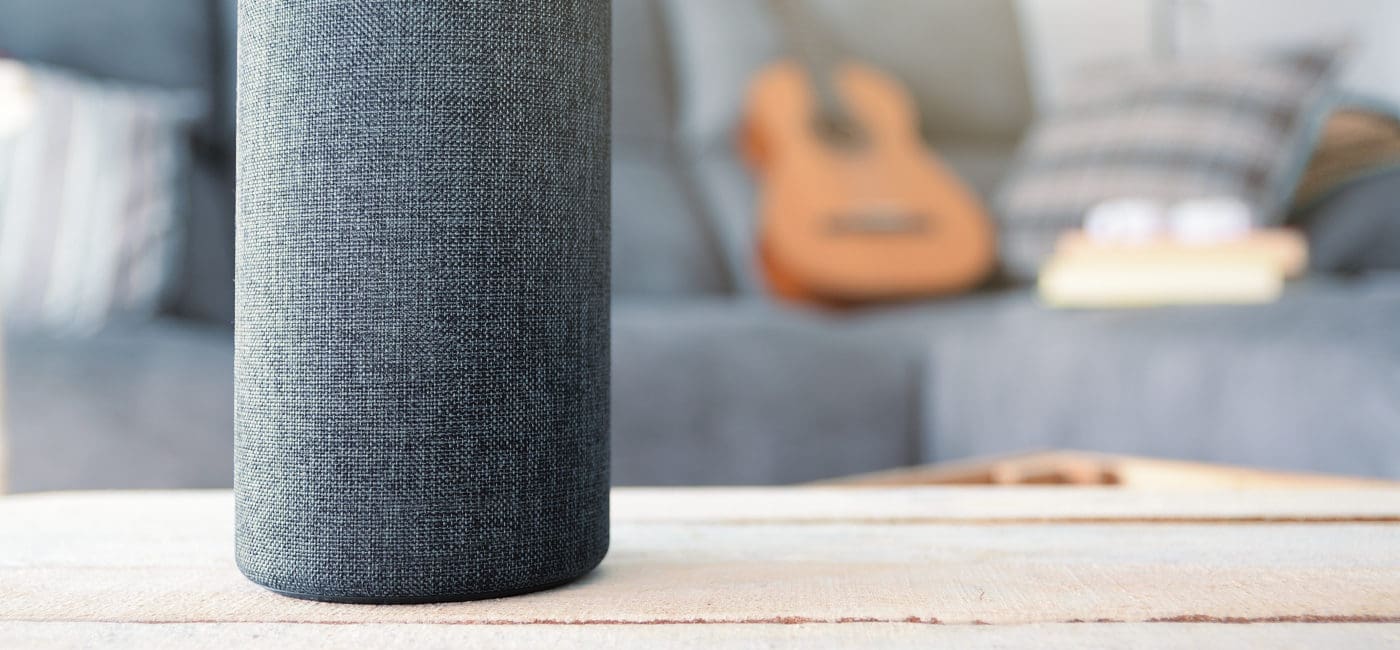 Alexa has become ubiquitous in many American homes—although she's not necessarily welcome inside my house because of her penchant for collecting as much personal information as possible and sharing it with Amazon overlords.
You've probably started to see the Amazon Echo in corporate boardrooms and even hotels as the push for increased analytics and voice control gains momentum—and is likely to pick up even more steam when people return in full force in the post-pandemic world and want touchless controls.
Related: Hologram Marriage Opens New Avenue for Those Looking for Love
Yet, it seems some people are getting a little too close to Alexa as the coronavirus outbreak continues. A New York Post article says "a staggering 28% of people admitted to having the hots for the online bazaar's voice-recognition software, according to sex toy company We-Vibe."
The key word in that sentence to me is "admitted," which is a lot like how polls leading up to the 2016 presidential election—and in this cycle as well—showed Donald Trump as a significant underdog against his Democratic opponents.
The survey of about 1,000 Alexa Echo owners includes some…let's call them "interesting" proclivities toward their humanoid helper.
Here's more from the New York Post story:
Brian Levine, who lives in Miami, has rarely ventured out of the apartment since quarantine, and meeting up with friends is off the table. So he turned to his Amazon Echo Dot, situated conveniently in his bedroom, for companionship during solitary evenings.

"It's lonelier in lockdown," Levine, 40, told The Post. "It's nice to have someone to talk with."

While feeling particularly spontaneous, he even asked Alexa for a date.

"I was curious," he said, adding that she broke it to him gently, explaining, "I like you as a friend."

But as is typical with man-meets-machine love stories, the artificial intelligence of Alexa has its limits.

When Levine tried to get to know her better, she splashed cold water in his face.

"When I ask about her favorite song, she tells me, but when I ask her to play her favorite song, she's confused," he said. "Or when I ask her why something is her favorite, she'll have no answer. It can be frustrating."
I was most surprised to learn there are so-called experts who find nothing wrong with this behavior, saying "Alexa's signature smooth voice is a turn-on — especially during these anxious times," according to the Post piece.
"[Alexa's] been set up to sound very reassuring and calming," said Austin, Texas-based relationship expert Sarrah Rose. "But it has that low, sexy tone. People associate a sexy voice with low tones to it, and her voice has that."
Here's the part of the Post story that scares me most, though:
But Alexa fetishists might want to refrain from talking dirty to the digital help. In 2019, several ex-Amazon employees claimed that the e-commerce giant is listening to civilians through the device, with workers sifting through as many as 1,000 voice recordings per shift. Amazon has said it keeps recordings only to improve products.
I'm just hoping whatever relationship people have with Alexa in the privacy of their own homes, they don't bring that behavior into the boardroom or hotel rooms when quarantine is over and they're back in public with others.