Automated Bartending Machine 'TendedBar' Means No More Waiting in Line for Alcohol
TendedBar automated bartending machine makes it easier than ever to get the perfect cocktail after a long day on the trade show floor.
Leave a Comment
In case you hadn't noticed, there's a lot of alcohol consumed after AV trade shows close up shop for the night. And, as you might imagine, these thirsty AV trade show and conference attendees have come up with a better way to make sure they don't have to wait to enjoy the perfect cocktail after a long day on the floor. It's called TendedBar, an automated bartending machine with a touchscreen.
TendedBar is targeted at "high-volume venue[s]," with the promise of "providing 'better drinks, faster' through the use of 22-inch Android touchscreens from Elo.
"The machine quickly pours cocktails, beer and wine with the ease and intuitive use of a self-service touchscreen," according to an Elo announcement.
At an August event at VyStar Veterans Memorial Arena, the line to interact with TendedBar was never longer than three minutes, with an average "order to drink" time less than 30 seconds, the announcement says. That could mean those free drink tickets run out a lot faster.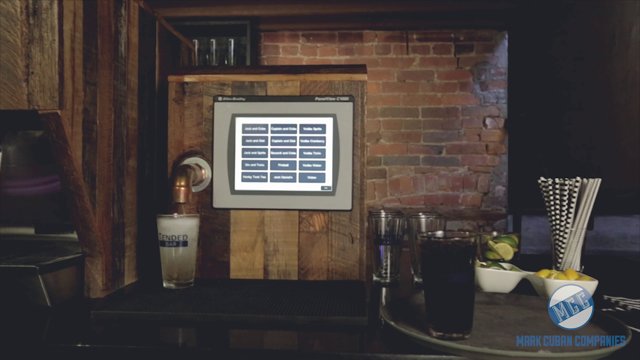 How TendedBar Works
Tended Bar's automated bartending machine technology:
Brings speed and precision to the ordering process, which has led to an uptick in beverage sales;
Provides the ability for quick-pick menus customized to the particular teams playing or music artists performing;
Monitors the number of drinks ordered per person, cutting off a patron before they're overserved;
Eliminates waste that comes from traditional bartending's overpouring or spills;
And reduces labor costs with staff reallocated to serve customers in other ways.
I already know I have trouble keeping up with a lot of my fellow AV trade show and conference attendees when it comes to the post-show celebrations. Maybe it's because I mostly drink Cuba Libres and a lot of them tend to focus on beer, but it's probably just because I'm a lot more out of practice when it comes to consuming alcohol.
If the main obstacle of waiting in line for a while is no longer an obstacle thanks to TendedBar, imagine how much further behind I'll fall.
It might be similar to my performance in the 2012 hot dog-eating contest qualifier in Boston, where I downed seven hot dogs in 10 minutes, only 35 hot dogs and buns behind eventual winner Matt Stonie, who earned the mustard yellow belt on July 4 a few years later.
If you enjoyed this article and want to receive more valuable industry content like this, click here to sign up for our digital newsletters!