Key Digital Compass Control Pro Targets Education Applications
A 'modern control system for classroom AV, Key Digital Compass Control Pro is a good fit for education environments,' according to the company.
Leave a Comment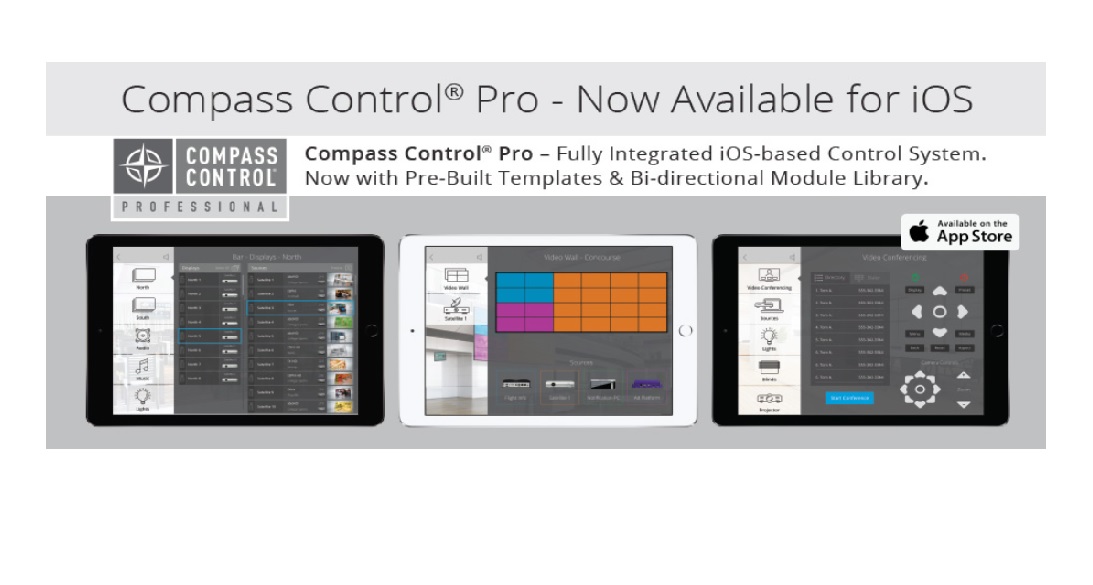 Key Digital wants commercial AV integrators to know that it sees the Key Digital Compass Control Professional as an ideal control system choice for education environments and classroom AV.
In a press release, Key Digital says it has aligned itself with the goals of the education market and strives to provide simple and user-friendly controls that enhance the education experience.
Updates to the Key Digital Compass Control Pro GUI, it says, help make it "the most modern control system in the AV industry."
The Key Digital Compass Control Pro is built from the ground up and replaces traditional control interfaces with the end-user's preference of iOS devices, according to Key Digital.
"With technology becoming a greater part of classrooms in K-12 and collegiate levels there is an increased need for a unified interface for control," says Jonathon Ferry, national training manager, Key Digital.
"Key Digital's HDMI switching and extension products have already been a go-to solution in classroom AV, and we are now seeing that brand awareness turn into end-user demand for our Compass Control Professional System.
"Key Digital's decision to use iOS devices as the Compass Control Pro interface takes the concept of 'user-friendly' one step further. There is not a staff member present in any education market that cannot intuitively navigate the control system on their iPad."
Related: 5 Classroom AV Fails You Won't Believe
More on Key Digital Compass Control Pro (via press release):
Key Digital's unparalleled control system has always focused on user experience. In the education market this translates to letting teachers and professors concentrate on their curriculum instead of scrutinizing various remotes and equipment racks.

The engineers and designers at Key Digital formulated the ideal user experience that is fast, reliable, easy to navigate, and unmatched in GUI Interface architecture.

The most current update to the popular control system builds off of the existing software suite with exciting new look and feel, features, and functions.

The new GUI is now even more user-friendly and modern with an easily understood homepage featuring large scenario buttons that configures the room or allows users to enter the various areas of multi-zone systems.

Upon entering a scenario the user may easily access useful content of their current room configuration or zone. A large view of the control for their video, audio, signage, lights, shades, HVAC, security, and power devices from Compass Alliance Partners provides only the necessary controls and feedback ensuring a simplified experience for all.

With Key Digital's popular Compass Alliance Partners components of Compass Control Pro instantly integrate with devices and systems from partners such as Lutron, Leviton, Honeywell, KNX, and many additional industry leaders to create a simple plug-n-play system. With enabled control drivers and pre-configured GUI templates the process is streamlined with reduced programming time.