Pitching LED Commercial Lighting Easier with Savant Control and USAI Fixtures
Every LED commercial lighting project has a problem: no standardization. A partnership between Savant and USAI aims to improve office lighting projects.
Leave a Comment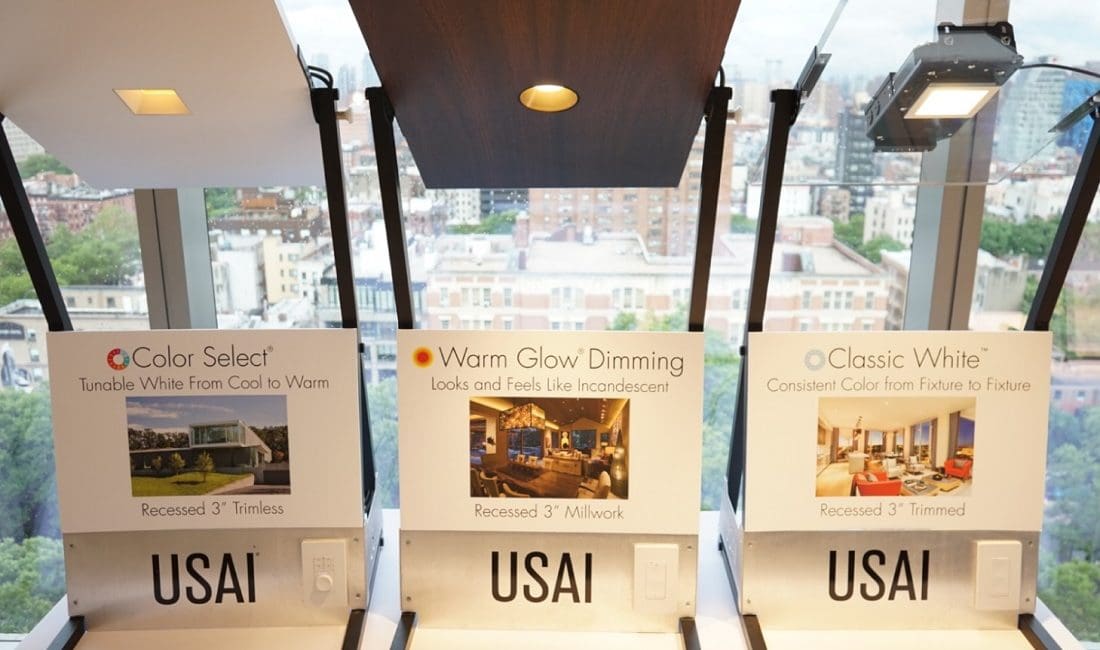 If it is true that our circadian rhythms can be altered by office lighting — and there is research to back that up — then we should really warm up those office light color temps.
A partnership between Savant and USAI aims to make LED commercial lighting easier for both integrators and their (possibly overworked) end users to control.
"USAI is one of the top of the line fixture manufacturers out there. It's all made in the USA and crafted to specifications," says Tim McInerney, director of product marketing for Savant.
"We were getting requests from our integrators that their clients want this type of color-changing technology in their installations."
Between USAI's LED commercial lighting fixtures and Savant's control solutions, the partnership provides integrators with end-to-end lighting solutions that both solve compatibility issues and a need for better control experiences via Savant's TrueImage user interface, according to a joint press release.
How to Sell Office Lighting: It's All About Sleep
Recent trends in LED commercial lighting, like infinite color, WRGB, control over white, red and blue levels, can change the way people work and feel, according to Savant.
"Light regulates many biological responses, including an 'internal clock' that heightens alertness during the day and makes us sleepy at night. The daily changes in our physical, mental and behavioral states that respond to a light-and-dark cycle are commonly known as our circadian rhythm.

"Mimicking this natural rhythm indoors optimizes circadian health and overall wellness by delivering the proper color and intensity of light to align correctly with time of day."
McInerney says that the ability to have bright office lighting in, say, the "afternoon doldrums," when employees often feel a lull in energy, is just as valuable as having that color temperature softened and warmed near the end of day, when office workers should start to feel less energized.
"You can literally paint with light now — maybe in a hospitality setting, you're going from business meetings to dinner parties to clubs, and the control element of the design allows you to transform your space with one button or command."
The problem with every lighting control project…
David Devanna of iTEC Consulting summed it up after seeing the Savant and USAI products a roadshow event:
"The problem with every product that involves LED lighting is that there's no compatibility because there's no industry standard for LEDs. Because of that, you rely on the lighting designer, architect or electrician, none of whom care about the LEDs they choose working with our systems."
"So here's a solution that we don't have to worry about that with, provided they go with our recommendation."