San Francisco Opera Stages "The Barber of Seville" Outdoors
Ayrton Perseo-S fixtures helps San Francisco Opera bring opera back to town in a COVID-19 safe outdoor production of Rossini production.
Leave a Comment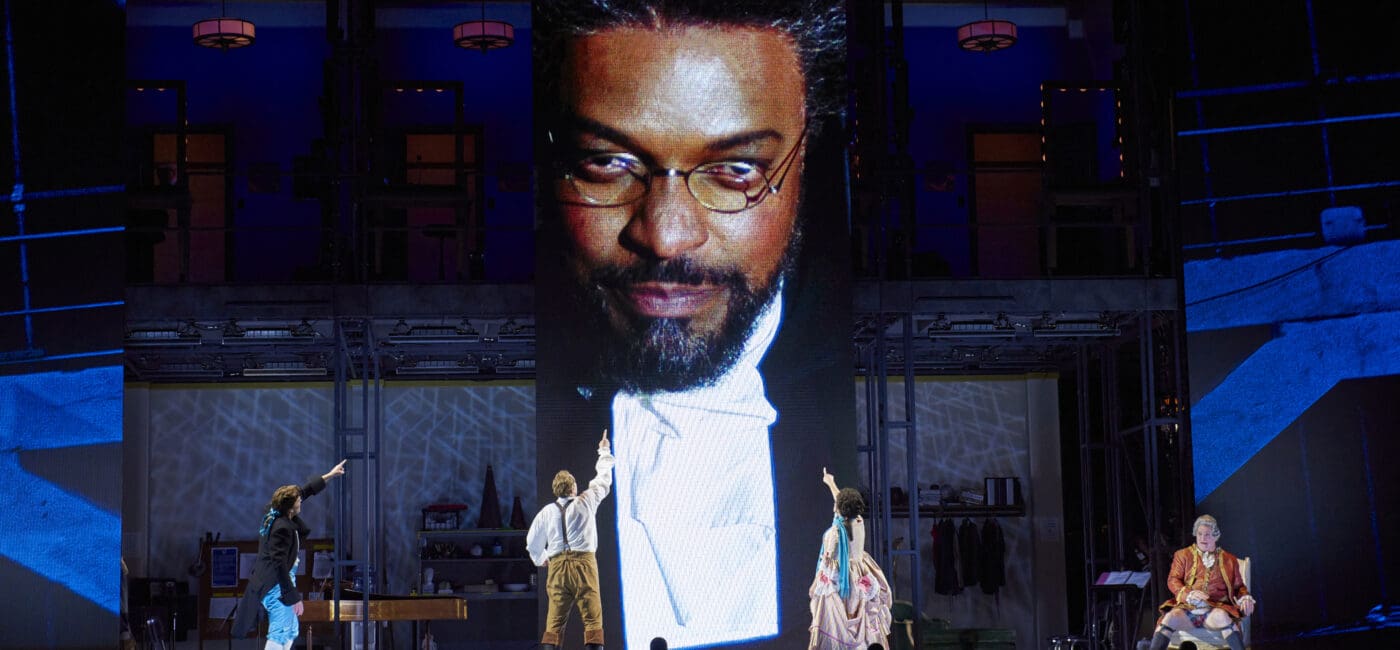 The San Francisco Opera utilized a complement of Ayrton Perseo-S fixtures when it brought opera back to town in a COVID-safe outdoor production of Rossini's "The Barber of Seville" at Marin Center in San Rafael, California.
Ayrton Perseos are a multi-function luminaire with an IP65 enclosure rating developed for intensive outdoor use. ACT Lighting, Inc. is the exclusive distributor of Ayrton fixtures in North America.
"The Barber of Seville," directed by Matthew Ozawa, ran from April 23-May 15 at Marin Center, 15 minutes from San Francisco, where the audience pulled up their cars alongside the lagoon with the beautiful hills of Marin in the background.
Related: Ayrton MagicBlade LEDs Give New Life to Maroon 5 Performance
They watched the production, on a custom-built stage with soaring LED video walls from their vehicles.
"We have staged concerts before in Golden Gate Park, but nothing to this extent has been produced outside in the three years I have been with the company," said Justin Partier, lighting director for the San Francisco Opera.
"We considered several venues and found Marin Center to be the best location. So we constructed a stage and used the set from a yet to be produced production of 'Fidelio' in a new configuration," he said.
More About 'Barber of Seville' Outdoors in SF
Partier says the lighting team was looking for a fixture that offered shuttering, gobos, color and diffusion, which was small enough to place inside the set. The lights also had to be able to withstand any inclement weather during the opera's three-week run. Perseo-S ticked all those boxes.
"The fixtures had to be small and bright – they were the only way to get light underneath the set from side light and footlight positions," said Partier. "They also needed to be rated for outdoor use. As it turned out, we had only one really wet day with the rest California sunshine and rainbows."
Partier says that Aaron Hubbard with ACT Lighting helped steer him to Perseo. Felix Lighting of Burlingame, Calif., supplied the fixtures.
"Any time the four video panel back walls were in the open position, we painted gobos onto them with the prism," said Partier. "The gobos were particularly effective in the storm and shave sequences."
If you enjoyed this article and want to receive more valuable industry content like this, click here to sign up for our digital newsletters!