LED Video Walls at Empire State Building
LED video walls from Leyard and Planar add visual pizzazz to commemorative light shows & clear navigation signs for Empire State Building visitors.
Leave a Comment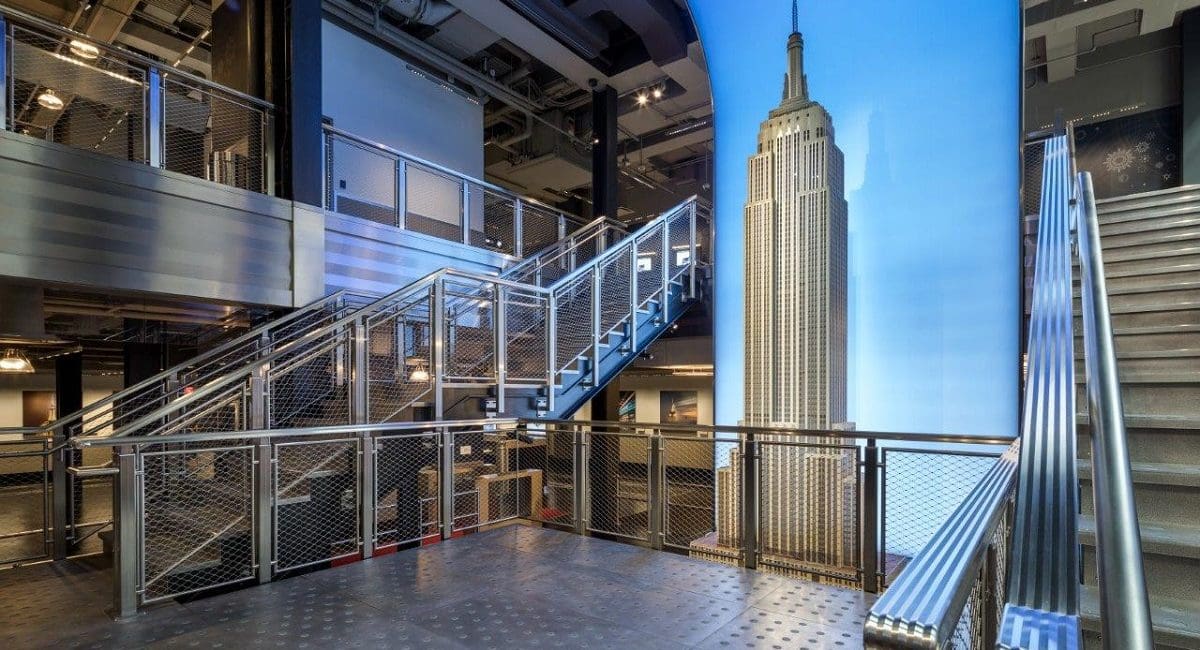 The Empire State Building is one of the most iconic structures in New York City—if not the world. Its design resonates with residents and visitors alike, and tradition is very much a part of its allure.
Yet times change, and evolving technology along with increasingly savvy consumers inspire modern approaches to design. The EBS isn't exempt from this trend, yet as this project proves, there's a way to give old traditions a new technological twist without compromising the building's rich historic integrity.
A big part of a $150 million redevelopment of the Empire State Building's Observatory involved the installation of several large LED video walls throughout the building.
Lights and Video Action Come Together
The epitome of blending old with the new is the pairing of a 12-foot-long, 8-foot high Leyard TWA Series LED video wall with the Empire State Buildings long-standing light shows.
The video wall, which features a 5×4 configuration, complements the spectacular commemorative light shows with striking visuals and animated content.
The 1.2 pixel pitch of the display supports a high pixel density and the LEDs are engineered to deliver crisp, high-contrast images.
"The lighting ceremonies are a crucial component of our global PR strategy," says Jean-Yves Ghazi, senior vice president of the Observatory, Empire State Realty Trust.
"The LED video wall is sued as a backdrop during ceremonies to show content that specifically ties in with the event taking place in synchronized harmony."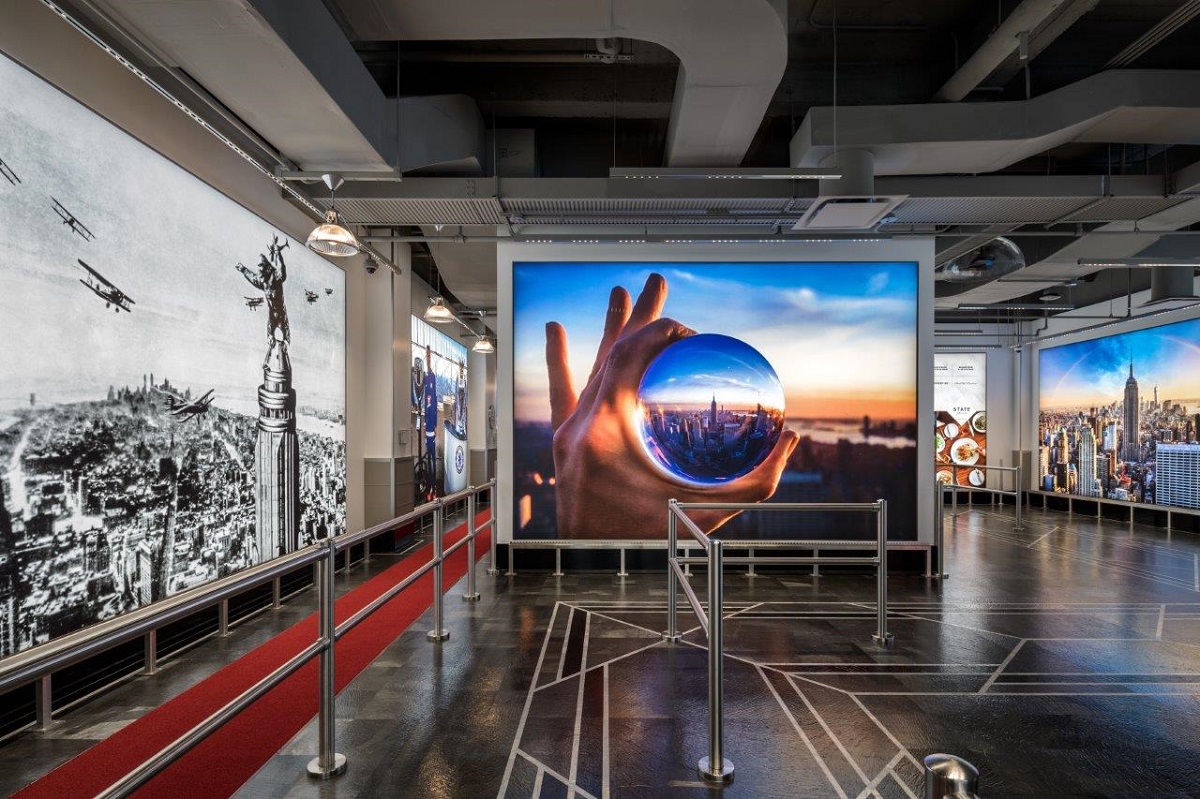 Celebrity Sightings at Empire State Building
Of course, not every day is a special day, so when light shows aren't on the docket, the Leyard TWA Series video wall transforms into a big-screen tribute to past events and celebrities who have strolled the building.
The display help provide EBS guests with perspective and connection to the building. "The association of being in the same place where celebrities have been is an important aspect," Ghazi says.
Naturally, guests like to capture some of those moments displayed on the video wall. The 1.2mm pixel pitch allows them to snap pictures to review later that feature no distracting moire effect.
"Visitors can walk right up to the display and won't see any pixilation when standing three to five feet away," says Travis Heitchew, enterprise program manager with technology solutions provider Diversified, which performed the display and video wall integrations.
Show Me the Way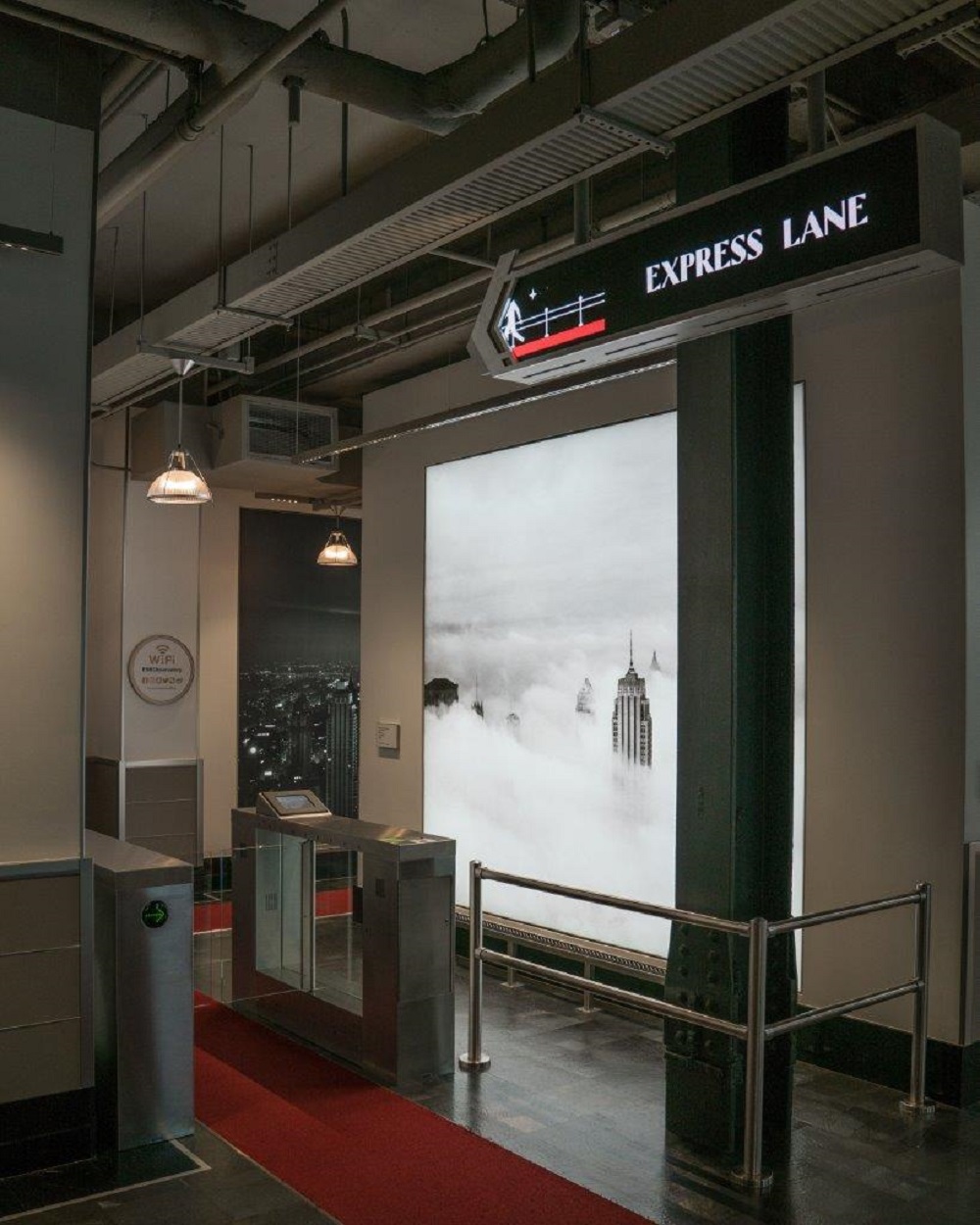 The EBS is a busy place, so finding guests sometimes struggle to find their way around.  "From our polling, we learned that the biggest challenge facing visitors was a language barrier," Ghazi says.
To help visitors overcome this and navigate through the attractions more efficiently, numerous Leyard TVH Series video wall banners were mounted strategically to the ceiling.
Additionally, Planar QE Series and Planar Simplicity Series 4K LCD displays provide a wayfinding solution featuring universally understood icons.
Entertainment Value
"Before being installed, each product choice was closely evaluated to confirm that clarity would surpass expectations and that we would be providing the best possible visual experience to our visitors," Ghazi concludes.
"The displays provide dynamic imagery and allow us to show graphic animations, which our guest absolutely love. We want to entertain and delight our visitors throughout their journey and that's exactly what we're doing here, in every respect."
If you enjoyed this article and want to receive more valuable industry content like this, click here to sign up for our digital newsletters!