Working Together to Effectuate Outstanding Outcomes
With its Client Service Group, SNA Displays is well positioned to complement AV integrators and channel partners' service offerings by providing specialized expertise and ongoing support.
Sponsored Content
Leave a Comment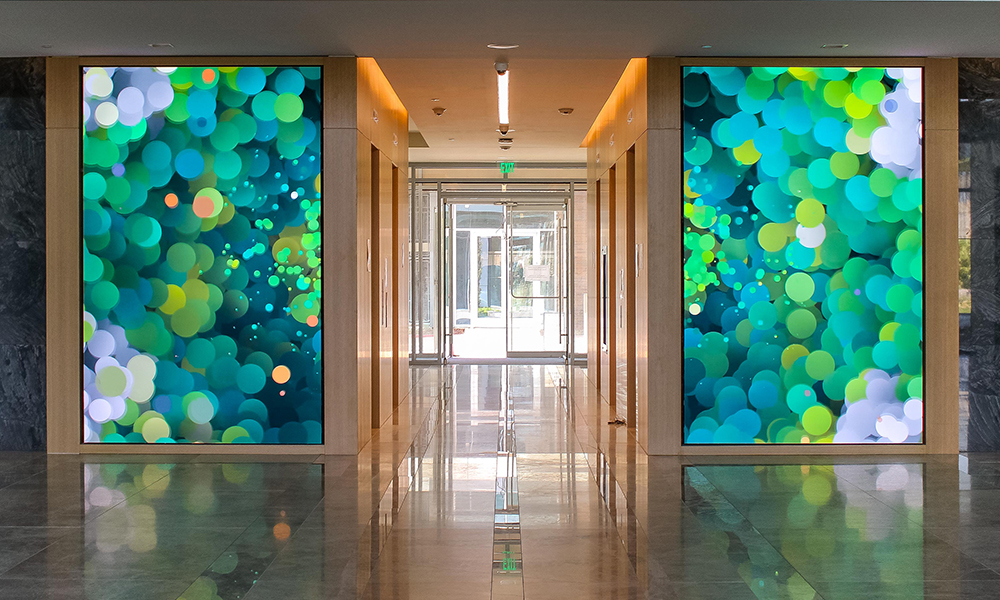 As the AV industry has evolved, savvy providers have recognized that, although hardware and installation expertise is critical, the strongest and most profitable organizations often provide robust day-two services. It stands to reason that, in a technology-based business like ours, improving reliability and service is a surefire way to increase client satisfaction and trust — and, thus, revenue and profitability. That's why some top-tier display manufacturers like SNA Displays, the renowned provider of high-end digital displays, have built dedicated post-installation teams that focus on delivering managed services in a way that supplements integrators' core competencies.
Client Service Group (CSG), SNA Displays' managed-services business unit, aims to complement the technical teams of preferred-partner integrators and, ultimately, to grow their revenue base by raising the value of their service-level-agreement (SLA) offerings. By working together, integrators and SNA Displays' CSG effectuate outstanding outcomes for A-class clients around the globe.
It's All About Experiences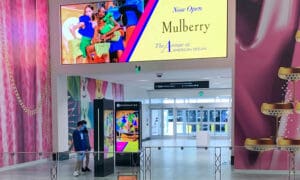 SNA Displays' Mike Sabia, who is director, CSG, clearly articulates a key point: These days, clients judge AV implementations in terms of experiences — and experiences require ongoing attention. "Commercial AV stakeholders now need to consider managed services and ongoing support because the focus has shifted from capital projects to long-term operational efficiency and customer satisfaction," he explains. "With the increasing complexity of AV systems and the demand for continuous uptime, businesses require ongoing support and monitoring to ensure optimal performance."
That typically means they need managed services, an umbrella term that encompasses proactive monitoring, maintenance and support; downtime minimization; and ROI maximization for all AV deployments. For example, as Sabia notes, robust health-monitoring of a display system might include such things as observing cabinet-level activity, logic board temperature changes and power-supply voltages. Such intricate measures greatly improve the overall quality of complex AV systems, leading to better and better experiences.
A thought-leader organization that keenly observes industry trends, SNA Displays quickly recognized the increasing complexity of AV systems and the company's role in providing expertise and manpower where needed. Witnessing rapidly growing demand, SNA Displays established CSG to provide specialized services and skills to address those critical needs, particularly in relation to digital-signage systems. "The founding vision aimed to deliver peace of mind to users and partner-clients by offering comprehensive support and monitoring services," Sabia explains.
Since its founding, CSG, a dedicated division within SNA Displays, has built out a full portfolio of specialized services and support to complement integrators and clients' in-house capabilities. CSG provides managed services, proactive monitoring, content management and round-the-clock support for digital-signage systems.
Sabia describes CSG's value proposition as one of client empowerment and de-stressing. As he puts it, "Our team ensures maximum uptime, assists with content needs and allows clients to focus on their core priorities, while we handle the ongoing support and maintenance of their display solutions." In short, CSG liberates clients, allowing them to focus on what they really should be doing; at the same time, this dedicated division supplements the services portfolio that the integrator partner might already be delivering.
Moreover, amid ongoing IT/AV convergence, CSG bridges the gap between the trades, working to translate AV needs to IT teams whose members are engaging more traditional workflows that can impact AV deployments.
Digital-Signage Content is King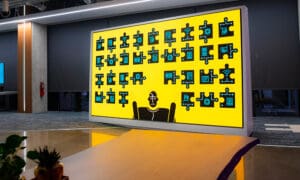 One fact about digital signage stands above all others: Content is king. Even the most impressive DVLED videowall, with the tightest pixel pitch possible, can't add much value if it's starved of content. Recognizing that, CSG provides various content-management services for digital-signage systems. This includes not only procuring and scheduling content but also developing campaign strategies and usage scenarios, which can greatly increase an integrator's value proposition.
"By addressing content strengths and needs, CSG and its partners ensure that display owners have engaging and impactful content displayed on their digital signage," Sabia notes, adding that this enhances brand presence and overall viewer experience. "These content-management services add value by streamlining the process for clients and ensuring that their displays are always showcasing relevant and captivating content," he adds.
These days, AV stakeholders are increasingly paying attention to command-and-control environments, network operations centers (NOCs) and the like. Of course, these environments require ongoing testing, monitoring and support, as ensuring the smooth operation of these critical AV systems is imperative. Accordingly, CSG offers a broad portfolio of proactive services for control-room and NOC environments.
"The key capabilities of CSG in these spaces involve utilizing proprietary diagnostic software and tools for proactive monitoring and identifying potential issues before they impact operations," Sabia explains. CSG leverages software and integration to enable smaller remote teams to cover deployments of any size. "We rely on software tools, combined with deep integration with our systems, to gather intelligent data," he adds.
By providing services of this sort, CSG not only boosts efficiency but also helps prevent downtime, optimizes system performance, and maintains the integrity of vital control-room and NOC environments.
In building out CSG, SNA Displays recognized a key fact: AV and digital-signage systems are now truly mission critical. Accordingly, response times must be near-instantaneous, regardless of day of the week or time of day. According to Sabia, the service parameters of CSG include "…availability around the clock, including weekends and holidays, to ensure maximum uptime for both hardware and content." Moreover, as noted with regard to command-and-control environments, the CSG team provides proactive monitoring, striving to identify and rectify potential issues before they occur.
This proactiveness, of course, perfectly aligns with AV's increasing mission criticality. CSG leverages the full strength of its team of managed-services experts, all of whom possess extensive training and specialized skills in digital-signage systems, as well as content management for those systems.
Complementary Services
Sabia offers clear, compelling reassurance as regards the value of collaborative, complementary services. "Rather than conflicting with existing traditional post-installation services, CSG adds value by allowing integrators to focus on their core competencies in system design and installation, as well as some day-two services."
Indeed, by building out the Client Service Group, SNA Displays seeks a collaborative partnership with integrators and other channel stakeholders, enabling a seamless integration of key services. This, the company believes, will ensure that owners and end users receive comprehensive support and enjoy outstanding outcomes, ultimately benefiting SNA Displays' client-partners.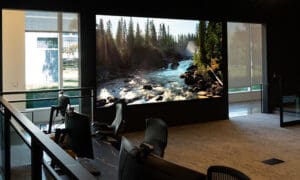 During our interview, Sabia cites a case in point of CSG working collaboratively with AV integration partners to achieve outstanding outcomes. "In a recent digital-signage project, [we] worked with an AV integration partner to ensure the seamless integration of the digital-signage system and provided ongoing support, troubleshooting and monitoring," he says. "In that case, we also provided assistance in procuring and scheduling captivating content." Sabia's anecdote reflects a truly collaborative approach that respects each party's territory and specialized expertise. And that complementarity resulted in the successful implementation and ongoing operation of the digital-signage solution for the client.
As you can see, SNA Displays, a company recognized for its global leadership in digital displays, is now planting its flag as a leader in another way — namely, as a provider of real value to AV industry stakeholders in the service-and-support arena. In so doing, SNA Displays and its Client Service Group are helping not only to deliver better outcomes but also to foster tighter stakeholder alignment throughout the value chain.
If you enjoyed this article and want to receive more valuable industry content like this, click here to sign up for our digital newsletters!