Direct-View LED: Know the Unknowns
DVLED is quite different from flatpanel LCD displays and projection, and it's critical for AV professionals to identify and understand the divergences.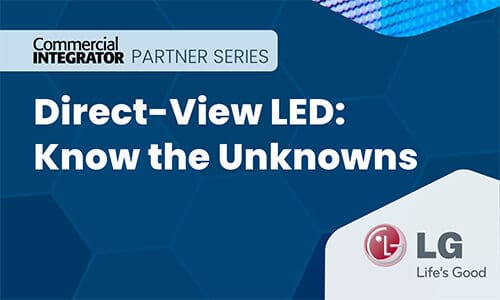 The benefits of Direct-View LED are front and center for all to see. It is seamless and nearly limitless in size and shape; what's more, DVLED produces colorful, high-contrast images with brightness levels to suit high-ambient-light environments. But there remains a lot to learn.
This new resource, "Direct-View LED: Know the Unknowns," discusses the differences that are emerging from traditional LCD flatpanels, everything from manufacturers to knowledge of technology risks. Topics covered in this whitepaper include:
Different Technology, Different Manufacturing
Different Systems Design
Assessing The Level of Risk
Download this new resource today and dive into the unknowns of DVLED.