Reassessing the WFH Movement
Employees might prefer to return to office spaces that are activity-based and collaboration-optimized.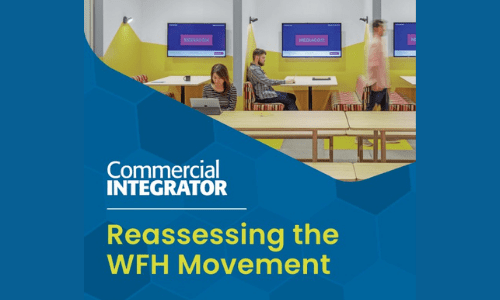 Amid the ongoing COVID-19 crisis, some industry observers have forecast "the death of the office." Massive companies like Twitter have instituted a permanent work-from-home policy for all who want to. Even in Commercial Integrator's own pages, we frequently publish the views of articulate remote-work exponents who argue that the old days are never coming back.
This month, we ask a provocative question: Are reports of the death of the office greatly exaggerated? If so, what kind of office is viable in 2022 and beyond? For these answers and more, download now!