Best Bars & Restaurants Project: Precision Audio Shines at Cornerstone Tavern
The custom audio installation by Precision Audio at North Carolina-based Cornerstone Tavern has won the Commercial Integrator 2023 Integration Award for Best Bars & Restaurant Project.
Leave a Comment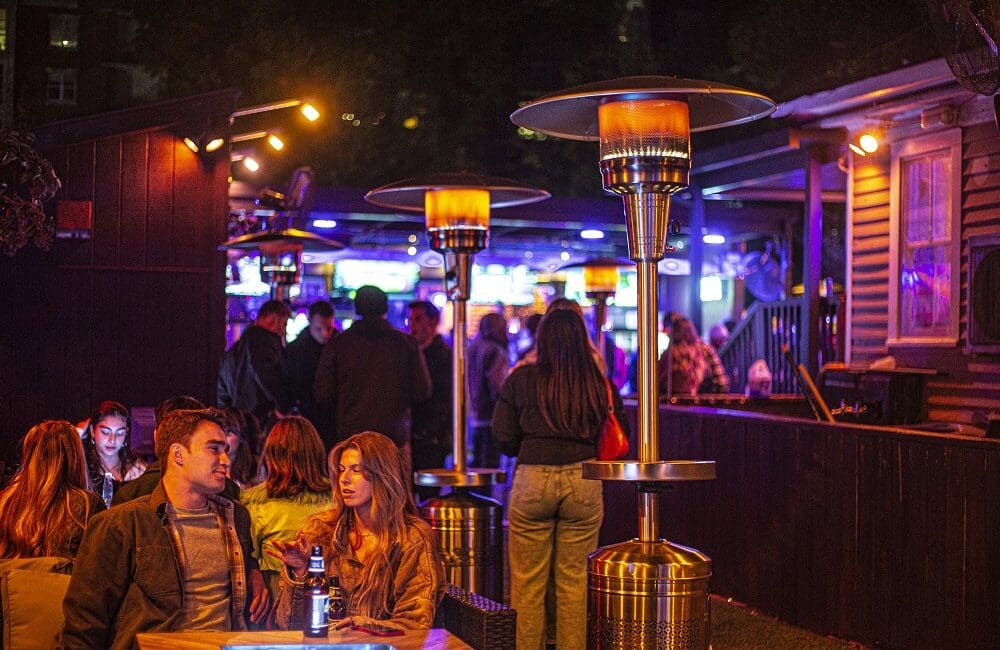 Photos & Slideshow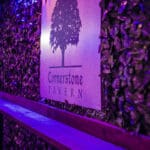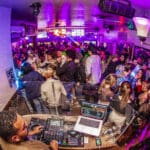 ---
Precision Audio, prominent AV integrator, has been recognized as the 2023 Commercial Integration Award Winner for Best Bars & Restaurants Project! In this project, Cornerstone Tavern, a popular bar and music venue in Raleigh, N.C., selected Precision Audio to deliver a one-of-a-kind experience that spans across its three massive houses.
Addressing the Main Pain Points
The three houses-turned-venue is connected by a large back patio where the audio can be combined or divided, mixed and matched, thus allowing the patrons and staff to decide what they'd like to listen to at any given moment. This ranges from one of the five DJ locations to six different TV feeds or other music source. A shared bar in the middle encourages patrons to walk between houses to experience the entirety of Cornerstone Tavern.
The Cornerstone Tavern has been open for business for eight years, and before its upgrade, it was utilizing three separate audio processors to meet its needs. An all-analog system with whacky routing and audio was splitting in every direction. The staff also required mobile, easy-to-access control over the system. They also needed to assess what customers were listening to no matter what zone or area they were in.
Scott Carneval, the integrator and designer with Precision Audio in Raleigh, N.C., notes, "It got complicated and overwhelming. There was buzz, among other issues. One of the old processors died and couldn't be replaced, but AHM was the perfect replacement."
Outfitting the Venue
As the venue had space for up to five DJs to perform in and out of the houses that made up the venue, there needed to be a lot of local control over the audio sources in each zone. Each staff member needed to be able to log in on their own device, choose which area they wanted to adjust, then pick between all of the DJs, a music server or any of the TV receivers.
According to Precision Audio, the spaces could be combined or divided which made things even more interesting. Allen & Heath's AHM-64 thus gave the bar its audio and control backbone. The AHM-64 provided system tuning for the designated areas, local I/O for the performers and customized smartphone apps for the staff.
Custom Control, the free custom app creator by Allen & Heath, also provided personalized design for each house and each staff member to decide what their front and back patios were listening to, which DJ they'd prefer to jam with, if they'd rather watch the game on TV, or just have a music server going for background. With six separate TV feeds and five DJ positions, the choices for each area were not in short supply.
The installation was a breeze. It took only a few hours of programming and a few hours of physical swapping of equipment. The biggest challenge faced was having to swap out an unshielded CAT cable to a shielded one.
A Successful Installation
"Building out the signal flow, and even the customized app was straightforward and quick, it just works," says Carneval. "It was one of the first AHMs we installed, but we unboxed it and it worked perfectly."
According to Precision Audio, the old system technically worked, but the more zones they added, the more patios, and the more complex the system got, the quicker they outgrew it. Now, with the new system, the staff can use their smartphones to log in and make adjustments, making it incredibly easy, regardless of technical level. This meant they can use the technology they were already familiar with on their phones to make adjustments to the system. No complicated panel far away in one of the houses.
The staff can also now walk around continue doing their work and make adjustments on the fly. They also love being able to have a feature DJ play anywhere on the venue and pipeline the feed to any other house or any other patio.
"The biggest reaction from Dan [the owner] was simply to say he never had to call me once it was installed," says Carneval. "The system ran and has been running since installation, just as it should be."
Click on "View Slideshow" for additional images of the Cornerstone Tavern. All images courtesy of Dan Lovenheim.
If you enjoyed this article and want to receive more valuable industry content like this, click here to sign up for our digital newsletters!