ARHT Media and WeWork Announce Strategic Partnership to Create Global Holographic Events
Partnership between ARHT Media and WeWork will integrate ARHT's technology into WeWork's global events offering, starting in Q3 2021.
Leave a Comment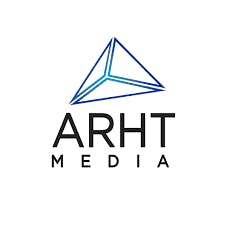 ARHT Media Inc. and WeWork has announced a new partnership that will integrate ARHT Media's technology into WeWork's global events offering.
To launch the first phase of this strategic partnership, ARHT's hologram technology will be rolled out in 16 locations around the globe by the third quarter of 2021. The partnership will "result in implementation across a total of up to 100 WeWork buildings," according to the joint announcement.
The partnership is "WeWork's latest step to integrate emerging technology into its global portfolio of buildings and continue to bolster its flexible event and production space offerings," the joint announcement says.
In select WeWork locations, ARHT Media will host a Capture Studio for users to record and stream events where they can appear live on one of three types of displays: HoloPresence for in-person holographic events, HoloPod for in-person permanent holographic display or online as a Virtual Global Stage (VGS) presentation—or a combination of all three.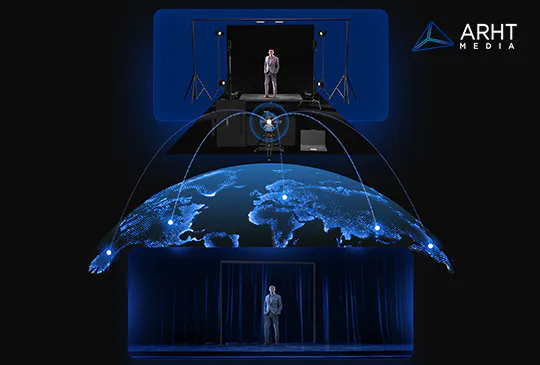 More About ARHT-WeWork Partnership
The holographic conferencing technology "will provide new optionality for enterprise businesses interested in reducing travel expenses while still having more impactful interactions than traditional streaming and video conferencing offers," the joint announcement says.
"From town hall meetings, training and education seminars, and recruitment or sales meetings, ARHT Media's technology offers users the ability to enhance digital interactions via hologram presentation with no noticeable latency," according to the joint announcement.
WeWork members and non-members can leverage the technology by booking the space through WeWork's website.
The partnership with WeWork will expand ARHT Media's global network, in addition to providing access to a new audience of over 3,500 enterprise customers through WeWork's membership base.
Related: Hologram Marriage Opens New Avenue for Those Looking for Love
"Bringing ARHT Media's HoloPresence technology to our locations was a natural progression in our ongoing efforts to redefine the future of work," said WeWork chief product and experience officer Hamid Hashemi.
"As the world increasingly craves the energy and productivity that in-person interactions deliver, we believe this technology will play a critical role and we are thrilled to be at the forefront of this new offering," he said.
"WeWork offers the very best venues globally to showcase our technology and many of our existing clients are WeWork members," said ARHT CEO Larry O'Reilly.
"This large-scale adoption of the entire suite of our technologies, including access to content creation from ARHT, is a significant endorsement of the value we bring to our clients," he said.