CCS Presentation Systems Launches Esports Demonstration Center at Arizona Headquarters
CI 2013 Integrator of the Year esports demonstration center includes game play, audience presentation, streaming and more for education customers considering building a facility.
Leave a Comment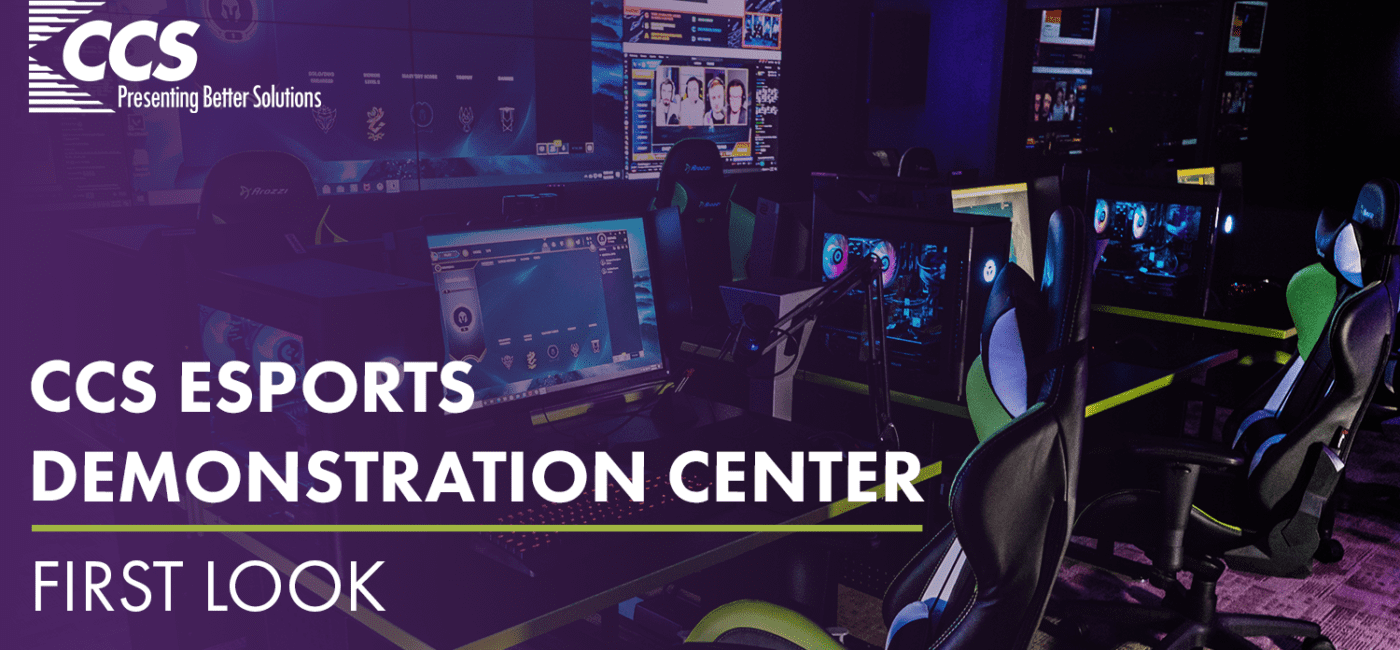 CCS Presentation Systems this week announced the creation of a fully functioning esports demonstration center at its Scottsdale, Ariz., corporate headquarters.
It "provides customers with a working demonstration of every component of an esports facility – game play, audience presentation, streaming and more," according to the CCS announcement.
"This Esports Demo Center was purpose-built for our education customers. It includes everything necessary for school teams to be successful in this competitive sport," said Julie Solomon, Chief Marketing Officer for CCS. "Esports gaming has very specific equipment standards. Facilities need to mimic each other as much as possible or players will be at a disadvantage during competition."
Related: Integrators Should Capitalize on Esports Technology Certification
The Extreme-eCampus News Worldwide Esports Survey found that 21% of schools already have an esports program and that over 70% of K12 schools are now considering introducing competitive gaming to their curriculum. Currently, there are more than 200 colleges and universities offering nearly $15 million in scholarships to high school students to join their esports programs.
For a first look at the CCS Esports Demo Center please visit www.ccssouthwest.com/esports or email Julie Solomon at jsolomon@ccsprojects.com to set up a live or virtual demonstration.
More Esports Innovation
CCS Presentation Systems isn't the AV integrator that's taken a giant leap into the esports game lately. IVCi released its new esports service, ENGAGE, earlier this month with a collegiate Valorant Tournament.
IVCi's ENGAGE esports service "is a turnkey program for educational institutions that either have or are developing an esports program, as well as those who are interested in starting a program," according to the company announcement.
ENGAGE subscriptions "are fully inclusive of hardware, furnishings, support services and lifecycle management," the IVCi announcement says. Subscriptions are available in varying term lengths and all include the ability to upgrade, add, or modify the subscription as the esports programs grow.
The IVCi ENGAGE service officially launched on Oct. 2 and subscription signups are available now.