Diversified Military Veterans Never Stray Far from Their Training and Roots
Discipline, structure and process are just three of the key behaviors three U.S. Army veterans learned before joining the Diversified team – behaviors which help them in AV as well.
Leave a Comment
We kicked off our two-part tribute to military veterans who've found a home in AV integration last week with a closer look at C3EL's Lavar McDowell and AVI-SPL's Alberto Ayulo, who traced their journey from military enlistment to helping the agencies they served solve their AV technology needs.
Certainly, there are many more military veterans who've gone on to thrive in AV integration than we could ever possibly mention by name, but we've focused this second half of the 2020 series on Diversified because the company created a pipeline for vets, too.
Although Diversified Academy is on a temporary hiatus because of the ongoing coronavirus pandemic, the program was crucial in helping returned soldiers find gainful employment at Diversified or in other places by teaching them the skills they needed to re-integrate into society after deployment.
Related: Diversified Academy Helps Military Veterans Transition to Pro AV Careers
Here are the stories of three Diversified employees with military backgrounds, including one who made it his mission to bring more people with histories like his into the fold at the $1 billion company:
Jessica Shelton, project coordinator
Project coordinator Jessica Shelton spent eight years on active duty in the U.S. Army eight years ago as a graphic designer, working in the broadcast, print, and psychological operations units at Fort Bragg in North Carolina.
She's been in the reserves for about a year and found her job at Diversified through a former fellow Fort Bragg vet.
It didn't take Shelton long to feel comfortable at Diversified.
"It felt right to be here," she says. "This is the environment I'm used to being in."
Shelton looks at project management in AV as similar to the way she approached tasks in the Army.
"There's not one task I do here where I don't think back on my military career," she says. "I'm still in that mindset."
Bob Tunis, VP of technical operations
Diversified VP of technical operations Bob Tunis, meanwhile, started his military tenure in 1991 after the first Gulf War as a way to "get my young act together" following a brief stay in college that saw him "attending more keg parties than classes."
"There was not a lot of self-discipline there for me," he says with a laugh. Tunis was impressed by the leadership of Gen. Colin Powell, saying the way he commanded the operation "struck a chord with me."
During his time in the Army, Tunis focused on telecommunications because "I wanted to get a marketable skill out of my time in military," he says.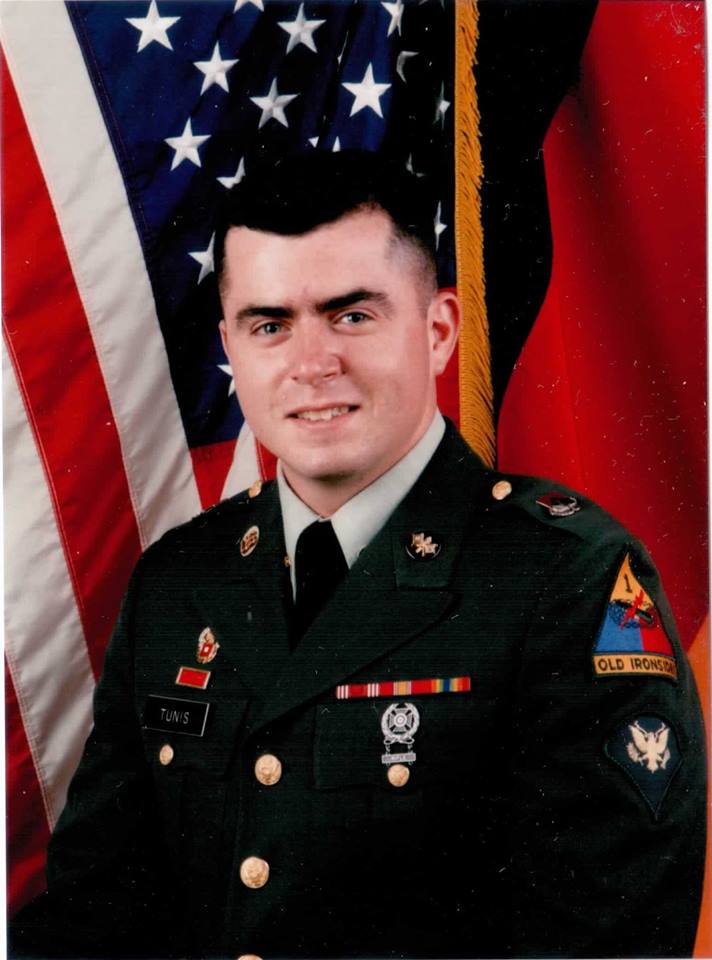 He started in Fort Bragg, spent time in Texas, and ended his active duty in Germany, a nice perk in his mid- and late 20s, he says.
"Being in the military taught me a lot about discipline—making sure you set goals for yourself, then making a plan to achieve those goals," Tunis.
After his active duty ended, Tunis worked for Verizon from 1996 to 2002 and "stumbled into AV" with Atlanta-based Technical Innovation.
The company, which Diversified acquired in 2016 as the first piece in its massive expansion around the world, had military vets throughout the company, he says.
"One of greatest things about this industry is it's really applied technology," he says. "It's about being able to translate customers' design and vision into a solution that's so impactful for the way people work. It's a lot of fun, I geek out on it."
Soldiers focus on the idea of training (using a regimented approach, laying out defined tasks and setting goals) and maintaining, says Tunis, and that's served him quite well in his AV career, especially as he's advanced into leadership positions.
"Being able to develop and execute on training materials comes down to prioritizing on tasks and having ownership of what you need to do," he says.
Tunis likes that he's able to help today's military members through his work at Diversified.
"There's a large amount of gratification when you're able to help war fighters with their mission," he says.
"Being able to translate what they need into a good design is incredibly rewarding. I find it a blessing to have purpose and meaning in what I do.
"It's incredibly gratifying to be able to help your country, your company, and the client," says Tunis.
David Haynie, senior director of federal global services
Senior director of federal global services David Haynie is a fifth-generation Army veteran whose family's involvement in military services dates to the Revolutionary War.
He enlisted in 1992, starting at Fort Leavenworth and including time in Korea and at Fort Bragg, where he retired in 2012 as a sgt. major.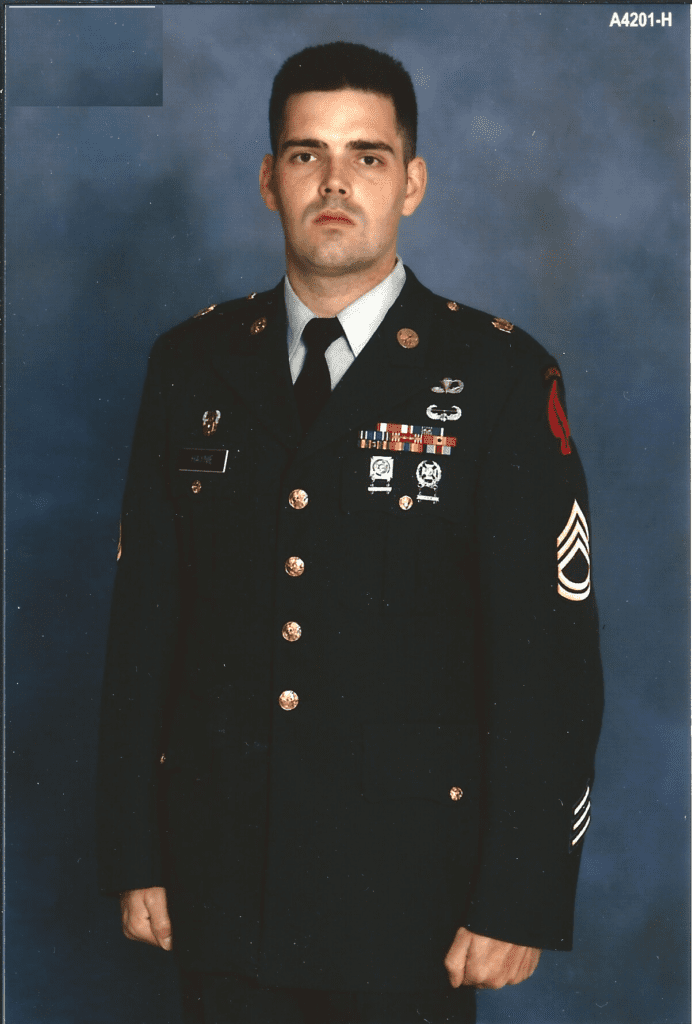 Haynie focused on IT, AV, and telephony during his military tenure and flirted with a career in forestry—he lives on 32 acres surrounded by trees—before jumping into AV, starting at Diversified as a field services engineer.
"To watch the AV industry grow in the federal market was my reason for staying in it," says Haynie.
He uses the process- and goal-driven structure of the military to "manage people and tasks and reach goals," he says.
Haynie's military background helps during proposal development, he says.
He also has high-level military clearance to allow him to learn more about project requirements before the proposal is due.
"It comes in handy in knowing what they need," says Haynie, who notes he uses his military training to this day.
"When you exit out of the military, you're always part of the community. When you get to help them with their AV needs, it's like being part of that team again."
Haynie looks forward to the relaunch of Diversified Academy.
"It's about giving back to the organization I came from," he says. "We're helping young soldiers coming out to start their careers. It's an opportunity to give them guidance to move forward when they get out."
If you are a military veteran or know one we should profile, email executive editor at craig.maccormack@emeraldx.com.
If you enjoyed this article and want to receive more valuable industry content like this, click here to sign up for our digital newsletters!