Government Clients: Challenging but Rewarding
Integrators whose firms align with IT/security teams early on in projects are poised for success.
Leave a Comment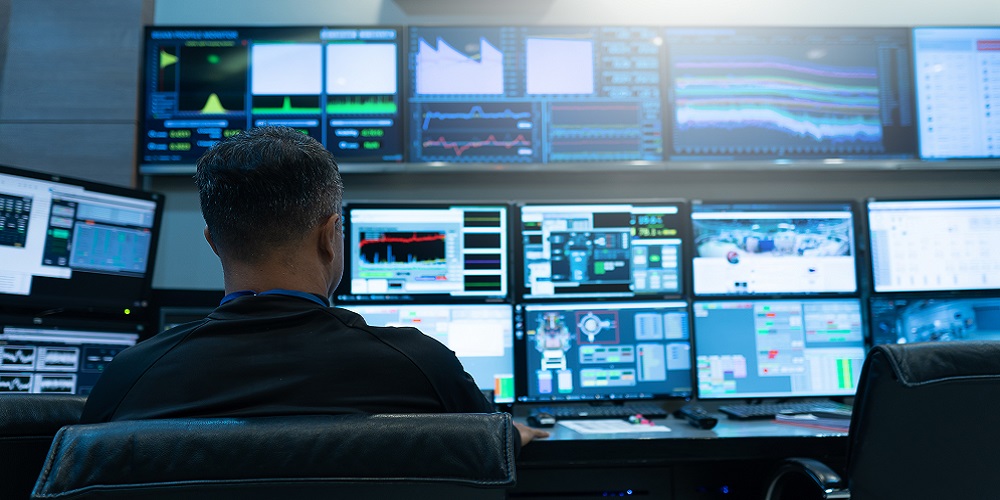 Trying to buy audiovisual products off the shelf is a lot like walking into a car dealership and wanting to get the latest and greatest model on the showroom floor. That might be great for some, but, for government customers, it usually doesn't work like that. That's because government clients' systems must be customized to meet their specific needs.
Scott Norder, chief operating officer at Alameda, Calif.-headquartered RGB Spectrum, recalls a government customer that had hundreds of low-latency analog cameras feeding a system. That customer didn't want to change the cameras because they were customized to begin with, and they had a specific, classified purpose.
"We see requirements for analog video from systems that have been in place for over 20 years, but they don't want to change them," Norder describes. "It's hard to find someone who's got an analog-based, off-the-shelf system." He continues, "That's the challenge that manufacturers and integrators will often have: They'll look at a problem that a customer is having in the [Department of Defense] or another government agency, and they'll find that there are very specific requirements that are difficult to fulfill."
What does that mean for integrators? It means solutions providers must be creative when working with government clients, remaining mindful of the legacy systems that are in place.
Put simply, the government doesn't often buy "new" stuff. The products it does buy, of course, are technically new; however, they're not necessarily the current generation, Norder confirms. That longstanding trend is now butting up against our post-pandemic world, in which we've seen a drive to buy more current technologies to adapt to all the societal changes — both in how we work and in how we learn.
From Hard Codecs to Soft Codecs
A leading national integration firm, Scottsdale, Ariz.-based CCS Presentation Systems, notes a trend of ditching hard codecs for soft codecs. The only areas for which government clients still want hard codecs are those that are classified, the integrator observes; outside of those, CCS Presentation Systems is using Zoom for government clients.
Prior to the pandemic, many government employees had to go around to many different conference rooms, working to set up their calls and connect to certain bridges. Now, the integrator observes, most government employees don't have to do as much walking around the campus. Instead, everybody can just jump onto a Zoom call. It's an example of yielding better, more effective results by stripping away unnecessary hardware and embracing software-based solutions.
Another major trend centers on the shift to direct-view LED (DVLED) displays, a development that has moved in parallel with price decreases. RGB Spectrum's Norder agrees, saying, "High-quality displays, [which have seen] cost reductions, have really driven business."
He adds, "End users in the government [and] military groups are leveraging more of this technology to collaborate — typically, in high-value decision spaces like command-and-control rooms for surveillance or strike activity."
Also Read: Integrators Face Growing Government Standards
CCS Presentation Systems observes that a lot of players are looking for government clients today and seeking DVLED product installations. The integrator notes that its team must pay close attention to which offerings are Trade Agreement Act (TAA) compliant or Defense Information Systems Agency (DISA) certified. Any non-complaint or uncertified product cannot be used in government projects.
That leads to another common challenge that integrators face when pursuing government-related work — namely, working with security officers. CCS Presentation Systems' Mike Price, a design engineer, says, "It's very hard to work with security officers and get them in to find out what is approved and not approved."
He notes it's not uncommon for them to "…come back to [us] and tell us we have to remove something. Or they've already removed it, and [we] need to find something else in its place."
"We've gone back and forth on having to switch out Cisco to NETGEAR routers and vice versa," Price notes. "Having the security and IT teams involved earlier on in the project has been a huge help in our designs, [offering guidance] on what we can do inside certain rooms. It avoids headaches like these."
Patience and Persistence Pay Off
Integrators are paying a lot more attention to collaborating directly with the end users to design the systems that government clients need. Each agency is different, and each one might have different requirements or preferences when it comes to interfaces and other factors.
RGB Spectrum's Norder recommends integrators have patience and be persistent. "If an integrator wants to do business with the government, the best thing to do is be patient," he advises, "because the government moves slowly." In the unlikely case that you're unfamiliar with government purchasing processes, be aware that they can be quite lengthy.
"If you're an integrator lucky enough to win a [$2 million government contract], you're going to have to hire more people to work on just the purchasing side," Norder advises, "because it can be overwhelming. But the rewards are certainly there if you get through all of that." If you're able to work effectively with government clients, he says, you'll be able to grow your business.
Norder concludes, "Once you have a foot in the door, the cost to change for the government is large. So, you set [your business up] for decent recurring revenue streams by sticking with it."
If you enjoyed this article and want to receive more valuable industry content like this, click here to sign up for our digital newsletters!