Exploring the Latest AV Tech Trends in Entertainment and Hospitality
Mobile technology, facial recognition, biometrics and robots are a few tools that have made great leaps forward during COVID-19 pandemic.
Leave a Comment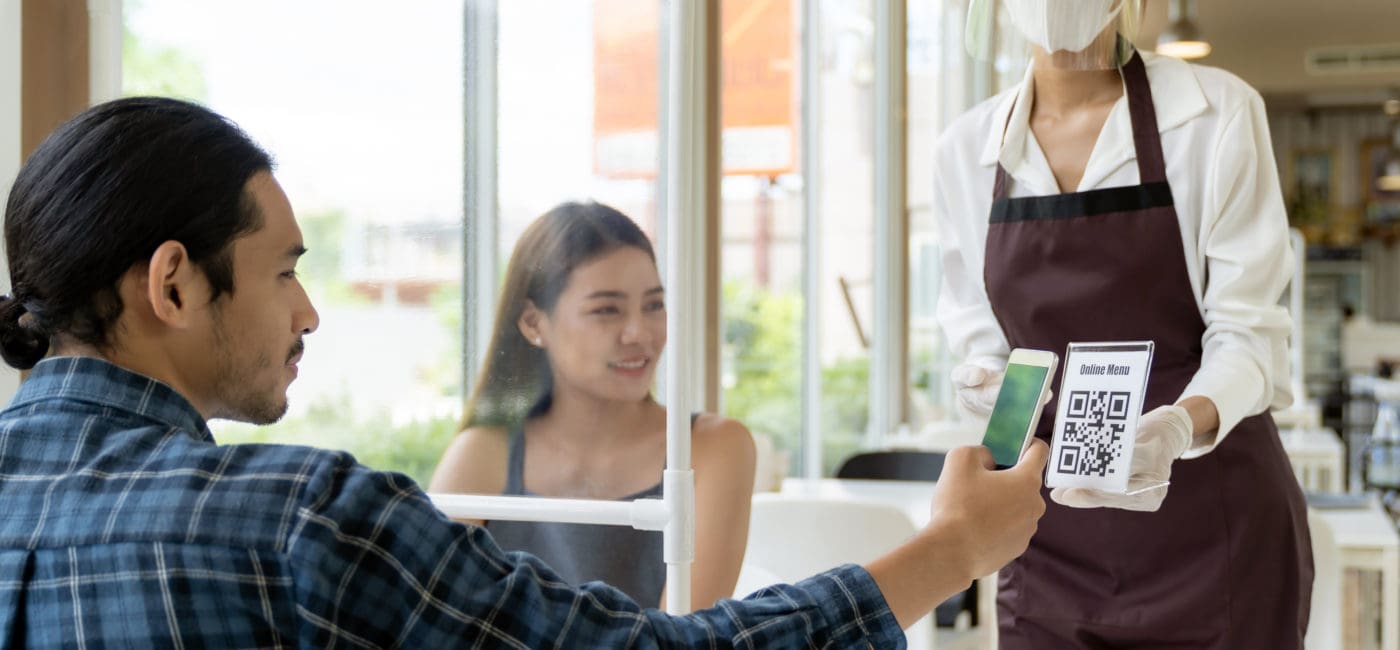 The entertainment and hospitality industries have been the hardest-hit by the COVID-19 pandemic.
Hotels, sporting arenas, restaurants, theaters, concert venues, and more have faced minimal, if any, occupancy rates for months as governments and public officials try to curtail the spread of the coronavirus.
We've seen hospitality and entertainment establishments turn to technology in search of measures to protect both their employees and their customers.
Related: AV Technologies That Can Ease Transitions Back to Work
While the role of AV technology in these industries had already been expanding, the pandemic accelerated these ongoing AV tech trends. Technologies once intended to offer add-on conveniences have now become essential to these businesses.
Here are just a few of the latest technology trends that the hospitality and entertainment industry has adopted and embraced.
Mobile Technology
Mobile app solutions have enabled the hospitality industry to fulfil their customer's needs without the need for physical contact, thereby improving the safety of everyone.
From smart room keys to digital menus to reserving a table at a restaurant, mobile check-ins and checkouts and more, customers can enjoy a contactless experience from their very own phones.
Apps such as Grace enable guests to use messaging apps that may already be in their phones, (ex. WhatsApp, Messenger and WeChat) to securely communicate their needs to staff in real time.
Other mobile apps solutions provide personalized QR codes. These codes can be utilized for anything from giving access to certain areas or amenities to controlling the temperature in your hotel room.
Taking a simple scan of QR code, customers can turn their mobile devices into a remote control for the television, lights, and shades.
Facial Recognition and Thermal Imaging
Adhering to state and federal guidelines as well as mandates are essential to keeping business open. New technologies such as facial recognition and thermal cameras help make this possible.
Cyberlink's 'FaceMe' thermal imaging can read a person's temperature prior to entering a premise. They also improved its engine by adding a mask-detection feature.
This new feature allows businesses to comply with the new mask-wearing regulations and can also correctly identify their customers, even if they are wearing masks.
Further, the mask detection cameras will alert the staff if anyone enters the premises without a face mask or if a mask is worn improperly.
NFC Technology
Near field communication (NFC) technology is a digital communication technology that allows phones, laptops, and other devices to easily share data with other NFC equipped devices nearby.
NFC technology is responsible for Apple Pay, Google Pay, Samsung Pay, and other digital wallets. However, this technology can be used for way more than just making purchases. NFC can also transfer data like videos, contact information, and photos.
The hospitality industry has embraced NFC technology for self check-ins at kiosks. Hotels can now personalize guest experiences through the use of technology.
For example, a hotel/bar can display ads on digital signage based upon a person's gender and age.
Thereby, if a child walks past a digital sign in the lobby, the sign will change to advertise the hotel's kids club or the local aquarium.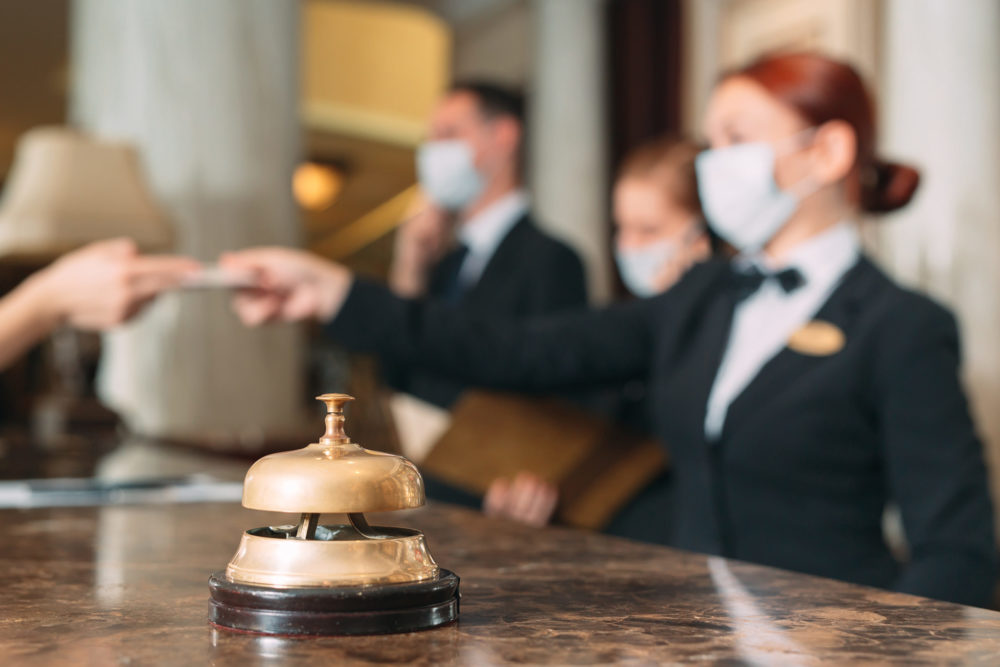 Biometric Authentication
Some hotels are moving beyond self-service check-in/checkout terminals and embracing biometrics.
Biometric authentication is a security process that uses unique biological characteristics of an individual- e.g., fingerprints, retina scans, voice, to verify their identity.
With biometric authentication the possibilities are endless.
It's used for rental cars to unlock doors, to self-check-in at hotels or to check in for a flight, and for security purposes, automatically giving customers access to their rooms, or facilities without the need for keys, mobile apps, or cards.
Advanced Sanitation Products
One of the biggest tools used to fight the COVID-19 outbreak has been practicing good hygiene and keeping surfaces clean. Motion-detecting hand sanitizer dispensers, ultraviolet light cleaners, are among some of the more popular solutions in hospitality environments today.
Ultraviolet light (UV) cleaning devices are capable of ridding areas of 99.9% of germs and pathogens without leaving any trace of moisture or odor.
Technological advancement like the Safeology Mobile Tower allows for hotels, entertainment venues, spas, office buildings. restaurants, cruise ships, and sporting arenas to operate by using evidence-based UVC cleaning to quickly disinfect indoor spaces.
Robots and Infrared Sensors
Some of the hospitality industry is already embracing more futuristic experiences using robots. These robots can deliver food, towels, water bottles, shampoo, soap, and other common amenities to consumers, minimizing physical contact.
Infrared scanners are also being used in some hotels to eliminate person to person contact. Instead of hanging "Do Not Disturb" signs or having the cleaning staff knock on guests' doors, hotels are making use of infrared scanners to detect body heat within a room which results in  keeping the cleaning staff informed about the occupancy of the room.
The Bottom Line
While the current pandemic continues to change the landscape of the entertainment and hospitality industry, these new technologies are providing much needed solutions.
By adopting these newer technologies centered around the experience on consumers' mobile devices, contactless check-ins, touchless payments, security enhancements, and robots etc., the entertainment and hospitality industry have been able to regain its footing.
But while the pandemic will eventually go away, the newer technologies that emerged from the crisis are most likely here to stay and will have a lasting impact on the industry for years to come.