4 Retail Technology Trends to Learn and Use in Your AV Business
These four retail technology trends should be cornerstones of your retail AV business if they aren't already (just ask the next generation of customers).
Leave a Comment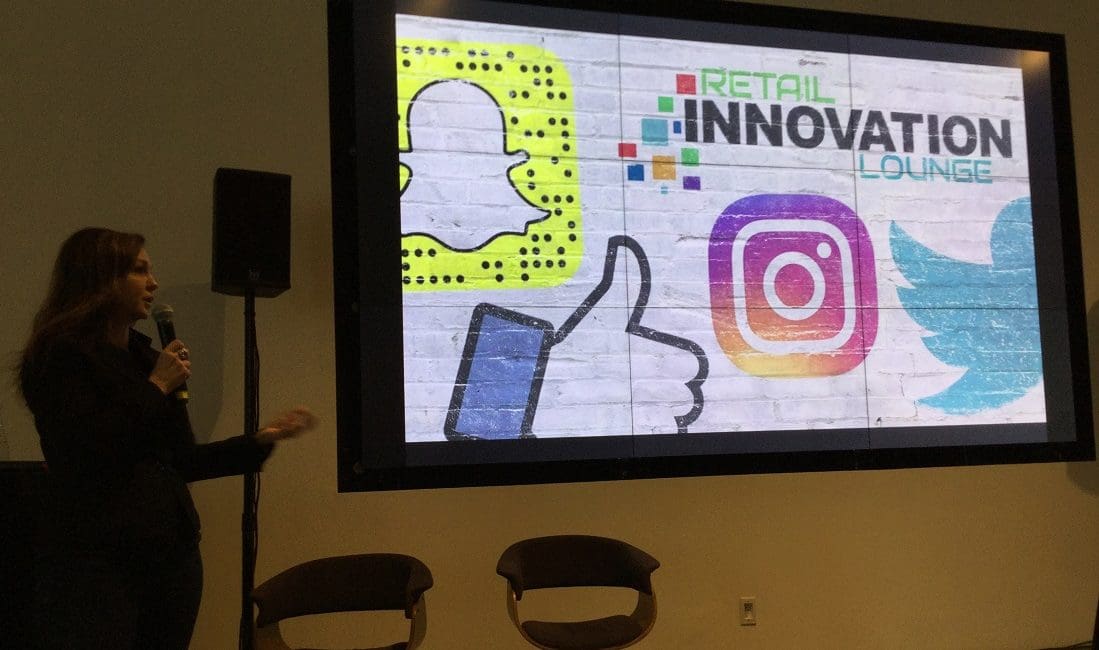 Retail technology is an interesting AV market because it's very much a chain of "wants" — YOU, the integrator, should want to provide what your customers want, who should in turn be entirely focused on what THEIR customers want.
If one link in this chain is out of touch with the wants of another, the whole chain suffers. So pay attention, because one speaker with tons of retail technology market experience says she knows what each of the links under you wants.
Anne Marie Stephen of the Retail Innovation Lounge said in a presentation at the Barco NYC open house that the retail technology market changed a lot in 2018.
"A sales pitch and an elevator pitch both end in the same spot, so we have to evangelize new solutions and new technologies to clients and end users," she said.
Here are 4 of those retail technology trends she feels will dominate the retail tech market going forward:
Fluidity & "Frictionless" AV Experiences
Stephen says voice shopping is estimated to hit the $40 billion mark across the US and UK by 2022.
"Alexa is nascent tech but powerful influencer; 85 percent amazon customers select recommended product when voice shopping," Stephen says.
AV integrators have to realize, and evangelize, that retail customers are seeking out quicker, "frictionless" shopping experiences.
Just look at the Google Duplex demo below: sure, we're a little far off from people using machines to buy products/experiences for them, but the fact that the AI in that video performed so well speaks volumes.
Takeaway for Integrators: Don't just familiarize yourself with IoT and voice; design systems in your spare time that use it creatively and seamlessly. If you don't start now, you could be behind sooner than you think.
Pop-Up to Permanent
"Pop-up" stores are on the rise. If you're not familiar with what that even means, check out this article on a Mercedez Benz pop-up experience.
Essentially, brick-and-mortar retail space is expensive. Real estate is important, so larger retailers are figuring out ways to pack-in more product but retain the same draw-in factor that huge, bulky displays have.
That's the beauty of pop-ups: ideally, they're small, interactive space-savers that can close just as many sales as an associate behind a large counter could.
Takeaway for Integrators: Focus on how your solutions can be "miniaturized;" design systems to maximize attention-grabbing interactivity while minimizing floor space.
Test, Try, Buy
You're familiar with kiosks, yes? Well, Amazon is now using them in a very strange way. Their Amazon VR kiosks bring the online experience into the physical world and allow shoppers in 10 malls across Asia to add clothing items to virtual bags after analyzing them in virtual reality.
Cosmetics retailer Sephora has a similar notion. Their Sephora Virtual Artist (see below) allows shoppers to try on makeup virtually — then take and share selfies with their selections.
Takeaway for Integrators: Digital engagement can be measured and therefore has provable ROI. So, yes, know your way around VR and AR; but more importantly, know you can use them as a tool for selling the value your solutions offer to retail technology clients.
Selfie Factories
No matter how vapid the idea of "selfie culture" is to you, you probably can't say that you've never taken a picture of yourself while doing something cool or interesting. Retail technology trends predict that customers respond really well to retail selfie opportunities, so you should take that pretty seriously.
If anything, it serves as a compliment to your integration: if you create an interactive display that retail shoppers can't help but snap a photo of, you've done something right.
Takeaway for Integrators: Think like a customer: what about a specific shopping experience would stop YOU long enough to interact?