What Was Up With The Super Bowl Halftime Show Audio?
If you're a Tom Brady fan, the Super Bowl was fun to watch. If you're an audio fan, the halftime show was not.
Leave a Comment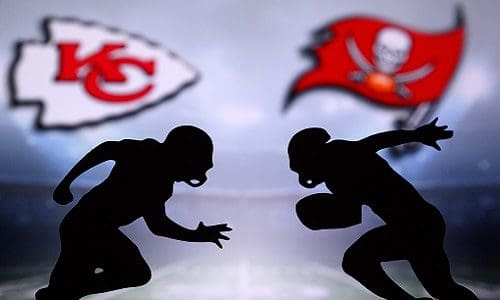 As a New Englander and a Patriots fan, it was hard to watch Tom Brady win another Super Bowl and dominate — as per usual — for another team in a different part of the country.
However, what was even harder to swallow was the halftime show audio. Better yet – it was hard to hear.
The Weeknd – real name Abel Makkonen Tesfaye – had sole reign of the most important performance of the year and rattled off his hits that got him to where he is today. I personally thought it was produced well and it looked like an entertaining show, but for some unknown reason, the audio didn't come through very clearly in the broadcast.
As a result, viewers could barely hear the singer, and the Twittersphere made it known.
I rock with The Weeknd but this production ain't it. This audio ain't it.

This it ain't it. #HalfTimeShow

— Patrik [No C] Walker (@VoiceOfTheStar) February 8, 2021
The Weeknd decided to give the best performance he's ever given and the Super Bowl sound team were like 'What if we make it so no one can hear him?'

— SPORTbible (@sportbible) February 8, 2021
The Weeknd looking for a sound engineer 5 minutes before Half Time pic.twitter.com/XKCIT39Tc9

— Thomas Brownlee (@Doctor_Thomas) February 8, 2021
And some actual AV experts weighed in as well:
Ok #avtweeps thoughts on the halftime show? I felt the audio wasn't right but again I'm not 100% up on The Weekend so that might be correct for his style. Also inside the stage made me sick watching anyone else feel that? #AVintheAM

— James King (@AV_JamesKing) February 8, 2021
Joe Way, an AV expert and director of learning environments at the University of Southern California, tweeted a response that may hold some weight.
I'm very familiar with the back story of producing the Super Bowl. I'll fill you in offline. TLDR: they mix based on the will of the artist's producer & IEMs of the artists; no input by broadcast team allowed.

— Joe Way, PhD, CTS (@josiahway) February 8, 2021
Read Next: Ping HD Digital Menu Boards, Daktronics Video Boards Highlight Super Bowl LV Tech
The audio system at Raymond James Stadium, however isn't too blame. According to the stadium's official website, a new audio system was installed in 2016 that includes more than 400 new speakers providing 750,000 watts of power with over 30 miles of cable.
On AV-centric Reddit boards like r/livesound, audio experts agreed that the stadium wasn't to blame, as people that were at the event didn't have any complaints about the sound.
"It almost sounds like they're getting the audio feed from area mics in the stadium," one Reddit user said of the CBS broadcast. "That would make the most sense, considering that they probably have really good broadcast engineers on this."
"Turn up the vocal a tad," another Redditor said.
"+2db on the vocal would have been perfect," said another.
Other users said the problem is either in the mixing or delivery, with most saying it sounded like the audio from the singer's voice didn't quite make it to the broadcast.
Another AV pro, this one in the Facebook group AV Install Nightmares, classified this as a giant fail.
"Whoever was responsible for the super bowl halftime vocals failed and forgot to patch it into the CBS system!!!!!" the aggrieved poster said.
If you enjoyed this article and want to receive more valuable industry content like this, click here to sign up for our digital newsletters!