MSolutions to Showcase MS-TestPro, 'The World's Only All-Inclusive HDBaseT Tester,' at InfoComm 2018
MSolutions says the latest MS-TestPro model is the only HDBaseT tester capable of testing DC resistance unbalance between twisted pairs.
Leave a Comment
MSolutions will debut what officials call "the only all-inclusive HDBaseT tester on the market today," the MS-TestPro, at InfoComm 2018 in Las Vegas June 6-8.
The latest model of the MS-TestPro "offers every single feature available on a piecemeal basis in other HDBaseT testers as well as unique state-of-the-art functions," according to the MSolutions press release.
The MS-TestPro has a new DC resistance feature, which enables installers and integrators to check DC resistance unbalance between twisted pairs, ensuring system integrity in advanced, high-powered PoE systems.
Among other new features of the MS-TestPro, installers can find unique functions including: testing and validation of HDBaseT Spec. 2.0 installations, updating of firmware via HDBaseT link (eliminating the need of a direct physical connection to each unit) and documentation of all tests by way of MS-TestPro's Certification Report.
The MS-TestPro also features a new battery-powered unit.
The Certification Report function of the MS-TestPro "enables HDBaseT installers to produce a detailed Certification Report that documents and certifies every installation," according to the MSolutions press release.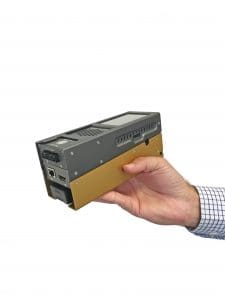 "For the first time, parameters detailing the quality and performance of each cable can be both measured while transmitting real 4K traffic and recorded in a certification report that can be transferred to any computer, smartphone or printer," the company announcement says.
Belden Inc. is training all of its technicians to use the MS-TestPro and basing the granting of 25-year warranties on its new 4K UHD media cables upon the presentation of an MS-TestPro Cable Certification Report.
"We see ourselves as partners with our dedicated customers," said Eliran Toren, CEO and co-founder of MSolutions. "As such, we always have an open ear to their needs and concerns. It is in that light that we developed an all-inclusive tester that can provide HDBaseT installers with everything they might need."
"MSolutions' team of experts has shown time and again a remarkable ability, not only adapt to new technologies, but to actively contribute to the development and facilitation of HDBaseT technologies that are revolutionizing almost every aspect of our daily lives," said Ariel Marcus, CTO and co-founder of MSolutions.
"Smart homes, IoT, autonomous vehicles and other media-based technological advances that were science fiction only 10 years ago are becoming commonplace today, and with them comes the need to test, repair and guarantee the integrity of the infrastructures that make them possible. We, at MSolutions, are proud of our contributions in making it all happen."
For more information or to place an order for the MS-TestPro, please contact sales@m4sol.com.