Nureva Span Workspace Adds In-demand Functionality
Cloud-based Nureva Span Workspace for collaborative teams adds in-demand functionality for importing PDF documents, guest user type, expanded note.
Leave a Comment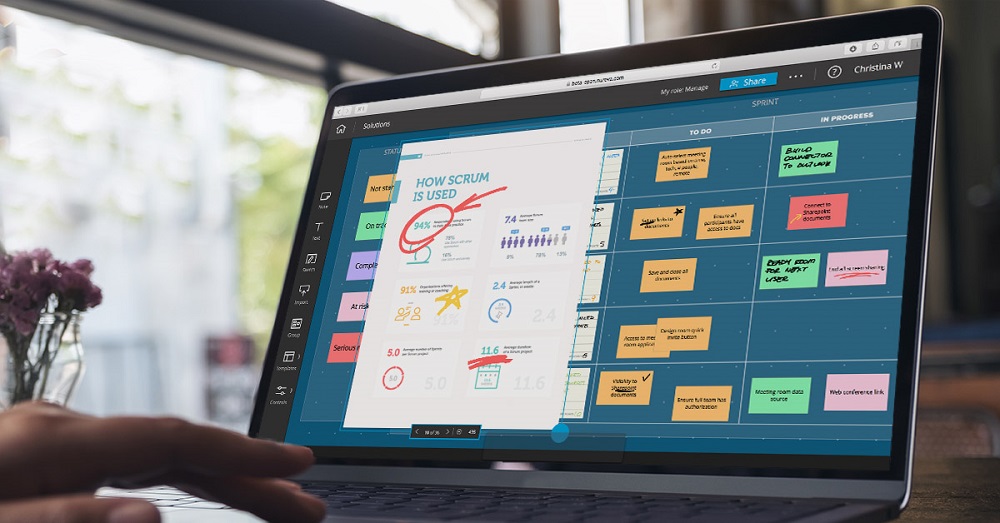 At ISE 2019 (Integrated Systems Europe), attendees will get a glimpse of the in-demand functionality added to Nureva Span Workspace, the company's cloud-based solution for collaborative teams.
According to Nureva, the latest update to Span Workspace:
Enables users to quickly import and interact with multipage PDF documents in a Span canvas
Span canvases are more easily shared with people inside and outside of an organization with a new guest user feature
New note functionality enables users to control the size of text, add more characters and ink over text in notes
A redesign of the personal tray on the Span app gives users more vertical canvas space for content
Visitors to ISE 2019 can get a hands-on demo of the new in-demand functionality in Nureva Span Workspace at stand 11-B180.
Nureva says the new features are a direct response to the needs of Span Workspace users who regularly work with note and card-based processes such as lean, agile, design thinking and facilitated business planning.
According to a company press release, the new features will make it even easier for them to adopt the solution without the need to change their current process.
Throughout 2019, Nureva will continue to roll out new functionality and third-party integrations that support digital transformation and deliver process efficiencies and improved team engagement.
"We are continually engaged with our customers as they deepen their use of Span Workspace to digitally transform their core collaborative processes," says Nancy Knowlton, Nureva's CEO.
"These new features and enhancements are a direct outcome of those interactions and the resulting insights into the business value they receive from our solutions."
More on Nureva Span Workspace Importing PDF documents (via press release):
Once a PDF document has been imported into a Span canvas, users can:
Move the document anywhere on the canvas, including adding it to a group
Navigate through the pages of a document and annotate on any page
Resize and duplicate the document with annotations
Capture any page within the document, along with the annotations
More on Nureva Span Workspace Sharing Canvases (via press release):
Guest users that are outside of a Span subscription can be easily invited to a Span canvas. Once invited:
Guests can collaborate in the Span canvas at no cost
Guests have the ability to post and edit content
More on Nureva Span Workspace New note functionality (via press release):
The digital sticky note has been a core feature of Span Workspace. The new note functionality includes the ability to:
Select from three preset text sizes (small, medium, large)
Fit up to five lines of text in a note or approximately 110 characters
Add both text and ink to a single note
Pin notes, as well as sketches
More on Nureva Span Workspace Personal tray (via press release):
Users enjoy the opportunity to gather their thoughts and content in the personal tray before sharing to a Span canvas. To improve usability, the personal tray has been redesigned to:
Optimize available canvas area for collaboration
Create fluid open and close animations
The new features will be available in Span Workspace in March 2019 at no additional charge to subscribers, according to the company.