Blake Augsburger's New Venure, LEA Professional, Is Powered by IoT
AV industry veteran Blake Augsburger founded LEA Professional, a provider of Internet of Things (IoT) enabled amplifiers.
Leave a Comment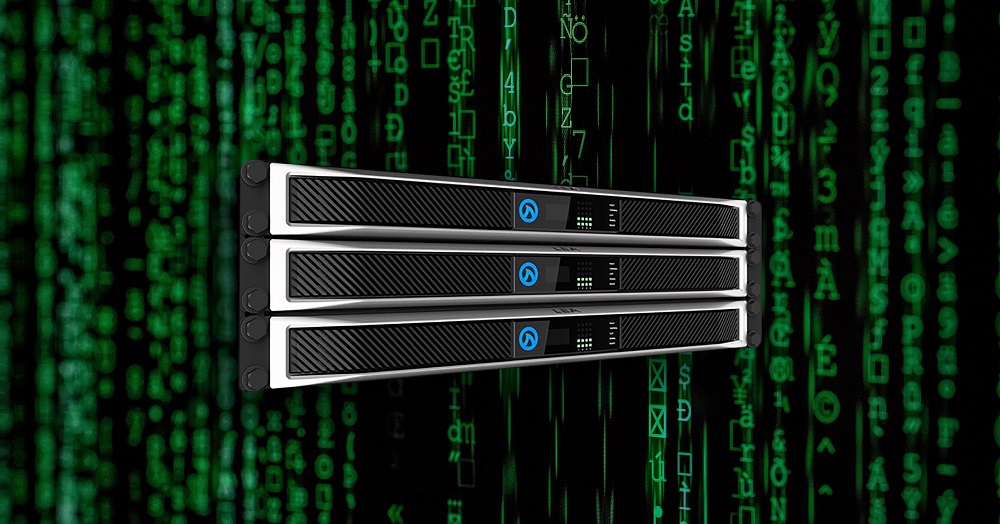 Sometimes in the AV integration industry it's challenging to separate the buzz from the business opportunity. 3D video certainly generated a buzz but a business opportunity… not so much. As industry leaders seem to double down on Internet of Things (IoT), it's easy to wonder if the opportunity is connected to AV.
AV industry veteran Blake Augsburger, formerly of Harman, is soundly in the AV-meets-IoT camp as his new venture, LEA Professional offers IoT enabled amplifiers to the AV channel.
"There are advantages to using an IoT device within an audio installation," he wrote in a LEA Professional blog, shortly after founding the company. "For instance, with IoT you can now control and monitor devices remotely without having to VPN into the local area network. As a result, systems are much easier to use."
South Bend, Ind.-based LEA Professional says its Dante Connect Series and Network Connect Series are the world's first IoT enabled professional-grade amplifier family. They includes 2- and 4-channel amps aimed at small- to medium-scale installations. It allows installers to easily engage a built-in WiFi access point, connect to the customer's WiFi or use the "FAST Ethernet" to connect to any local area network via Ca t5 or Cat 6 cable.
Augsburger, who announced LEA Professional at NAMM 2019 in January, leaned on his industry experience to assemble what he says are some of the best executives and engineers in the industry. The company's first products are slated to start shipping this summer.
We asked Augsburger about he and LEA Professional bring to the AV integration market.
Can you speak to the team that you have assembled?
Blake Augsburger: When you build an organization from the ground up, it's a rare opportunity to be hyper-selective on who you recruit and the type of culture that you establish.
I am surrounded by leaders including Scott Robbins, Jeremy Bules, Brian Pickowitz and Matt McClain among others.
We were presented with a great opportunity to bring in excellent engineers and executives from right here in South Bend, Ind. who share our belief in the potential of the LEA Professional vision!
Having that shared vision and shared sense of mission has enabled us to go from start-up to significant global player in a short period of time and I think we'll work hard to retain the entrepreneurial component to our culture — we want to always be innovative, hungry and obsessed with the integrator/end-user experience.
As the founder and CEO, I am surrounded by leaders including Scott Robbins, Jeremy Bules, Brian Pickowitz and Matt McClain among others — all of whom I have known for decades and respect considerably.  Because many of us have worked closely together in our previous careers, we have a very communicative and collaborative environment which is great for innovation and organizational agility.
Explain the unique integrator-benefits of LEA Professional's IoT enabled amplifiers.
Augsburger: The integrator and how they operate has been foundational here at LEA Professional.
We want to enable integrators with comprehensive connectivity
We want to have the best-connected, best-sounding and best-looking amplifiers but we also want to enable integrators with comprehensive connectivity that fulfills the promise of MRR; with products that are easy to install and maintain and with aesthetics that the integrator can be proud to install.
We also want to provide the very best service and support which is why you will not get someone in a call center four time zones away if you need help from us.  LEA Professional is a professional-grade organization serving integration professionals and we understand the importance of the integrators time!
Talk about AV in an IoT environment.
Augsburger: Five years ago, few in the consumer realm would have imagined the impact of smart speakers on CE and personal computing.  Audio, including voice, is only going to become more important in commercial applications and as it does intelligibility becomes more critical as well.  That elevates the importance of the AV professional in an IoT environment.
I have confidence that the ideas we're working on for connected infrastructure platforms will transform AV in the IoT environment
Video is also becoming better and more affordable so you are seeing digital signage being deployed in more environments. Likewise, with more AV comes the requirement for more AV professionals!
As both these forces occur, IT professional will run the cloud and the infrastructure with increasingly standardized protocols and platforms.
Connecting to these protocols and platforms, AV professionals can create compelling and effective audio-visual experiences in a wide array of applications from education to healthcare to corporate to retail and beyond.
I have confidence that the ideas we're working on for connected infrastructure platforms will transform AV in the IoT environment and that will be good for LEA Professional, great for our integration partners and game-changing for end-user communities who will be able to communicate, collaborate, entertain and inform better than ever before imaginable!
Can you speak to LEA Professional's distribution model?
Blake Augsburger: LEA Professional has gone from start-up to player in a considerably fast period.
The energy and ambition are fueled by our shared vision but also the huge amount of goodwill that we received since starting the business.
Much of that goodwill comes from friends and former partners here in North America and from around the world.
In the United States we have a strong, engaged rep force that is already working with integrators, planning jobs and winning business.
Internationally, we just announced partnerships with Generation AV, led by David McKinney, to be our representative APAC and Global Sales Management, led by Ralph Quintero — both of whom I know well and are of the caliber of executive we would hire here!
We look at LEA Professional as a movement as much as a business and having that shared culture that extends from our employees to our partners powering the movement is very encouraging and inspiring!