5 Technologies from Mobile World Congress Integrators Should Pay Attention To
Mobile World Congress (MWC 2019) technology: it isn't just smart phones! Integrators, you'll see these more prominently from now on.
Leave a Comment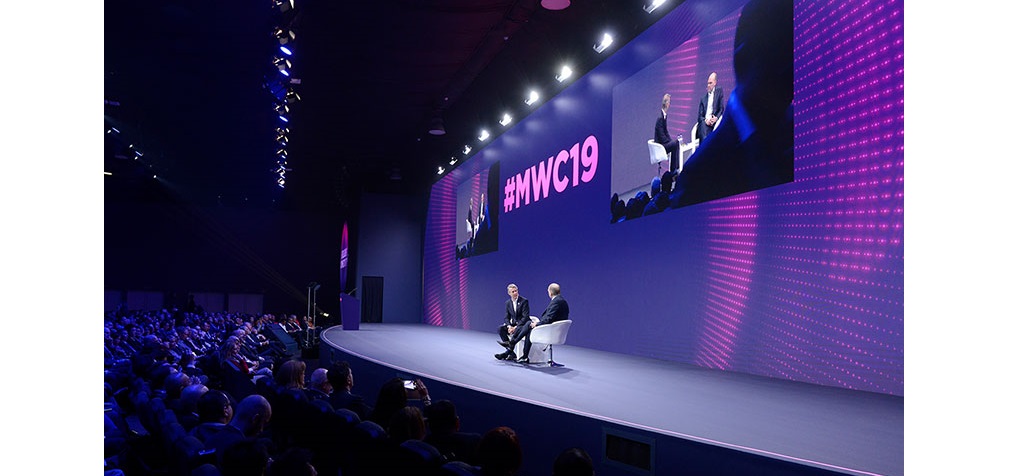 Mobile World Congress isn't just about mobile devices anymore. Today, it is the penultimate enterprise technology event worldwide.
From Sony to Samsung and Cisco to Intel, the world's technology leaders are ever present at MWC 2019 and the announcements that they are making are important to more than just telcos, and should receive special attention from system integrators looking to stay ahead of the trends.
While I was in Barcelona, I took some time to look at the hot trends from the event and consider what Systems integrators should be paying attention to, and came up with the following 5 things.
5G
This was the show-stopper. When Qualcomm formally announced that their Snapdragon X55 series and Samsung has now has launched their 5G ready Galaxy S10, I realized the wait for 5G is officially over.
With Speeds up to 10x faster than Wi-Fi and 100x faster than our current LTE experience. This type of connectivity anywhere, on any 5G enabled device. It's going to make everything from audio and streaming video better, to the capabilities of AR/VR/MR and analytics processing.
While not all of these things are innately important to integrators, greater connectivity and speeds mean a lot as it pertains to how we setup environments.
With 5G's reliable speed, wired environments are going to be a thing of the past. This will change the way racks are built, video is distributed and how conferencing is consumed. These areas have already changed mightily in the past few years, and 5G will lead to further changes.
Read Next: Wilson Electronics Says 5G Network Technology Will Impact IoT, Drones and Alexa
Mixed Reality
Microsoft won the day at MWC with their HoloLens2 launch. If you remember the movie "Minority Report," the on-stage demonstration was as close to that as I have seen.
Gestures that all you to use your hands to swipe, summon, expand and engage with content were remarkable.
This mixed reality environment also allowed real-time collaboration where people and items could be rendered in high resolution in the mixed environment for manipulation and collaboration.
And since it isn't virtual reality, the mixed environment keeps our real-world senses intact as we add elements from the outside into the picture. It's truly game-changing and integrators need to think about how this tech could be packaged and sold by them.
Read Next: Why Businesses Will Ultimately Lose By Ignoring Augmented Reality
Foldable Devices
Remember those heavy control system panels? We all used to think they were so cool. Kind of like the 80lb 42" SD plasmas. Well, neither are cool today, and if you think about it they weren't that cool before, either.
However, a mobile device the size of your current android or iPhone that can fold in half and seamlessly turn into an 8" tablet is a pretty powerful way to provide touch control to power meetings, find and share content and manage environments.
These foldable devices, which are first coming to market by Huawei and Samsung, and powered by Android, should open up an expanded ecosystem for AV Apps to control systems AND you can bet this foldable tech will find its way onto larger format devices making bigger screens more portable than ever.
Sensors/IoT
IoT is a big topic, but most integrators aren't building smart cities for autonomous driving or putting sensor in fields for crop optimization (I want to tag this as "Croptimization"). However, sensors and IoT do have their place in the smart enterprise.
From being used to secure systems using proximity data to sensors that can measure light and temperature to improve the experience in meeting rooms.
And of course, connected devices that are self-healing and/or communicate with tier one support for improved uptime. Sensors are the future. They are also key to the next trend, which is AI.
AI and NLP
Sure, we are hearing a ton about AI, but what are the real applications that integrators need to be thinking about? Well, here is one. Natural Language Processing.
Why do we still need to use a "GUI" to control spaces when our voices work perfectly well? We talk to Alexa and our Comcast Remote at home in order to choose our music, television or get our news.
We should be able to launch a video call, turn the lights up or fire up the projector using our voice commands.
This is hardly a technology that feels futuristic as it is all around us, however, many integrated systems are still dependent on the technology of yesteryear to control it. Time to change that, immediately.
Listen: Does Artificial Intelligence Integration Belong in AV? Tune In for a Great Debate on Episode 22 of AV+
These big trends are about far more than connectivity, they are revolutionizing collaboration and providing clarity as to where integrators should be investing their energy.
If part of your organizations DNA is supposedly innovation, then the happenings at this year's Mobile World Congress (MWC 2019) should be high on your list of things to not just pay attention to, but as a basis of the service offerings and solutions you continue to develop in the years ahead.