What Do You Expect from an AV Distributor? Almo's History Proves It Should be A LOT
Chances are, you expect much more than 10 years ago when Almo Professional A/V launched and rewrote AV distributor expectations.
Leave a Comment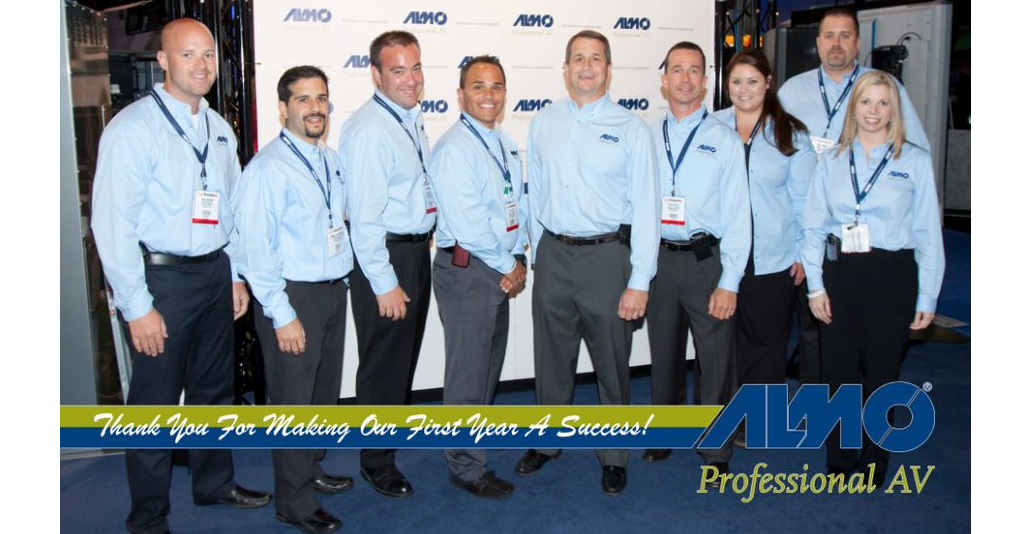 Almo Professional A/V, an AV distributor, was launched 10 years ago as part of a "calculated risk" by Almo Corporation. That's how Warren Chaiken, now president and CEO, remembers it. There was at least a little bit of tension as Warren, his father Gene, and their soon-to-be partner Sam Taylor anticipated approval of a bank loan that would fuel a new partnership.
Taylor, in 2009, was already well known in the commercial integration market, but that realm was new to distributor Almo Corporation. The Philadelphia-based company with a proud heritage begun in 1946 credits its longevity to smart, somewhat conservative business decisions, Warren says. "We're singles and doubles hitters."
Why the decision to distribute AV products was bold
Meanwhile, consider the date when the Chaikens took this "calculated risk." The U.S. economy was mired in a recession. It was the sluggish economy, in fact, that led Taylor to come to the Chaikens with a business proposal. 
Taylor had been at the helm of well-known pro AV distributor Electrograph, which was crumbling quickly in 2009 as commercial customers held off on investing in technology and the integration industry was hit hard. It was, of course, a stressful time for Electrograph employees.
"A lot of us were updating our résumés, networking on LinkedIn, getting our portfolios together and talking with people," recalls former Electrograph employee Melody Craigmyle, now VP of marketing and communications for Almo Corporation. "We didn't know if we would find a home or not."
Taking care of as many of those employees as possible was a priority for Taylor, but another was that he wanted to finish what he started at Electrograph.
"I knew we were on to something good there," Taylor says, of a strategy that that mixed thought-leadership and education with product distribution.
So Taylor went to multiple potential new partners — "I had about 10 different companies that were interested in partnering," he says, but "to me, Almo was the right place" — with a business proposal to bring on a pro AV distribution division with zero customers, zero vendors and zero inventory.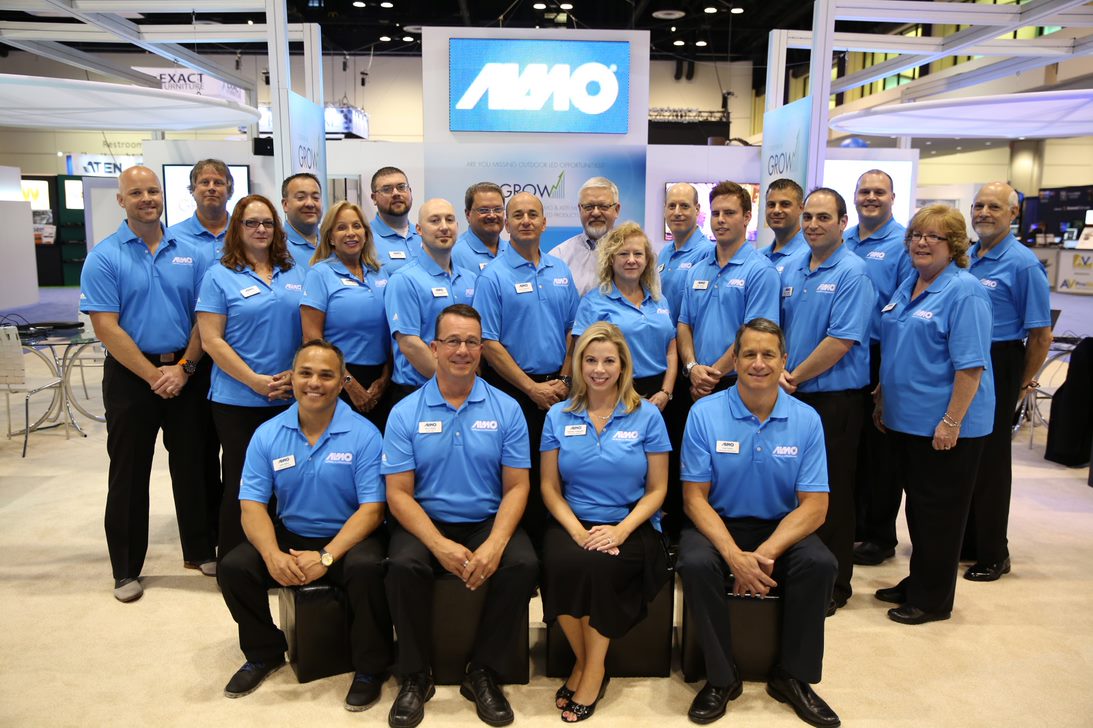 This didn't necessarily fall in line with the conservative business approach that the Chaikens presided over at Almo Corporation.
The business cultures meshed
Still, the Chaikens were cautiously optimistic, Warren recalls, and a big reason is because of what they recognized in Taylor.
"When Sam came to talk to us about the opportunity, his first, second, and third concern was to hire as many people as he could from Electrograph that had helped the business grow over the years," he says.
"From a cultural standpoint, it was like, 'Yeah, this works,' because that's what we're about."
There was more to it than that, of course. The Chaikens liked Taylor's strategy. "I was very optimistic that there was a good plan," Taylor recalls.
"I'd put a business plan together a month or two before Electrograph went out of business, because I could see where it was going, and where it was headed. Up until the point prior to that, we had been a very profitable company, so I knew there was a good opportunity to take what we had started at Electrograph and find a home for the people who were going to lose their jobs — myself included — and recreate, and have a chance to do an Electrograph 2.0, if you will."
Meanwhile, Almo Corporation provided fertile ground for Taylor's plan. "They wouldn't have to worry about HR, operations, paying bills, whether the lights work or not," Warren quips.
"They could focus on sales and marketing, and that's exactly what Sam and his team did. That's why I was optimistic."
The cautious optimism and calculated risk paid off. As Almo Pro A/V celebrates its 10-year anniversary in 2019, it's on pace for $500 million in annual revenue and it's the largest division of parent company Almo Corporation's business.
How Almo Pro A/V Changed AV Distribution
One reason that Almo Professional A/V, powered by Almo Corporation's infrastructure and support, gained traction was because it quickly established itself as a different kind of AV distributor, one that provided business support beyond inventory — and perhaps in 2009 the typical commercial integration firm was ready to take any help it could get.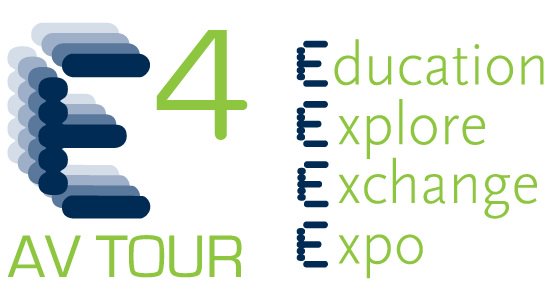 However, Almo Pro A/V's differentiation actually started with inventory.
At Electrograph the vision was to keep very limited product lines but over the course of more than two decades in business that ideal bent and the number of product lines grew.
For Taylor, it was a priority not to let that happen at Almo Pro A/V.
A different approach to AV distributing
The strategy at Almo, Taylor says, was to go with 30-40 lines maximum, allowing the team to really focus on its offerings.
"We want to be a value-add to our vendor partners and let them see us as an extension of their salesforce."
A decade later, Almo Pro A/V has more or less stuck to that plan. "We have more than 40 lines today, but we have 40, really, that we focus on, and that are foremost in our salespeople's minds."
That narrow focus on product lines opened up Almo Pro A/V's bandwidth when it comes to supporting the business side of its integration firm partners' organizations.
It launched a business development program that went way beyond analyzing product distribution trends.
The distributor created a business development manager role and quickly hired former Electrograph employee Brian Rhatigan as the first BDM. "We now have 17 business development managers," Taylor says.
For a conservative AV distributor, it's hard to envision — and certainly difficult to quantify — the return on investment for these non-sales focused business development roles.
However, Taylor was confident that it was important to provide that next-level support to dealers and says it's "a differentiator here at Almo Pro A/V."
Warren views the BDM positions as a conservative investment
As a privately-owned company that doesn't answer to investors he says Almo Corporation embraces BDMs as a slow-and-steady strategy to build value with customers. "We're running the marathon, not doing a sprint to get to the next quarter."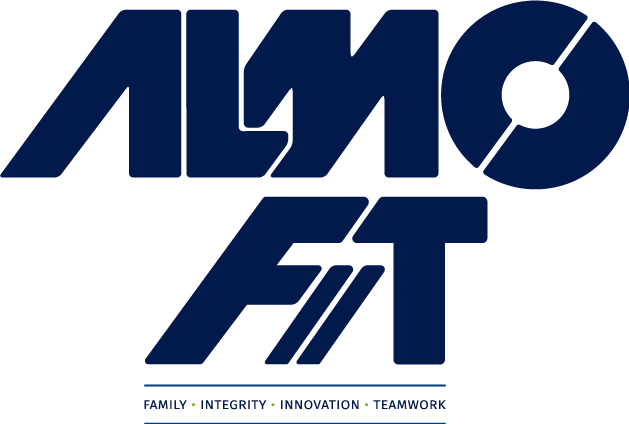 Along those long-term lines, early on Almo Pro A/V — an AV distributor — made a bold commitment to supplying integration firm customers with services offerings.
It had been and continues to be well-documented that typical integration firms struggle with profitability in part due to dwindling margins on product sales and project transactions.
The need for integration firms to shift to more of a service-based revenue model has been hammered at integration industry conferences and in trade publications.
However, the needle never seems to move very much when it comes to the percentage of revenue typical integration firms earn via service – a data point analyzed in CI's annual State of the Industry Report.
Realizing that part of the problem might be that integration firms struggle with recognizing services that they can sell and with processes to deliver such services, Almo Pro A/V decided to step up and solve those obstacles.
It now offers six services — from digital signage content creation to programming to selling broadband connectivity — offered through itself and its partners, that integration firms can sell as their own and reap the benefits of recurring revenue.
Service offerings are building
The service offerings is another slow-and-steady strategy. "The first year or two we weren't making money," Taylor acknowledges.
"We knew that it was going to be a proposition that we would have to lose money on it to get to a point where we could actually make revenue. That's a great part of being part of a private company, and one that's been in business for 73 years.
"It's all right if we lose money for a year or two on something, as long as there's a long-term path to profitability. Adding the services was really important to me, and it was something that Warren fully supported."
It was also important for the industry, much of which was struggling to get out of the gate when it came to service sales.
It's an example of an AV distributor assuming a business partnership with its integration firm dealers that extends beyond products, Craigmyle says. "Teaching the integrators about recurring revenue and services and partnership with Almo on enabling them to get into some of these services is very important," she says. "That's where the BDMs come in a lot of time."
Read Next: Are You a 'Partner' or Just Another Customer to Your Distributor?
Forks in the Road
The first Almo E4 event took place in 2009 on a rainy day in New York City. Cabs and umbrellas were hard to come by, but once commercial integration professionals fought their way into an inconspicuous Manhattan doorway and up an elevator they walked into an event that would change the industry.
"It was packed," Craigmyle recalls. It was common for distributors to host events, but Almo Pro A/V sought differentiation and seemed to achieve it with that first E4 AV Tour stop (recently redubbed E4 Experience).
"From a marketing standpoint, it was really important to get out there and establish ourselves very quickly because [former Electrograph] customers were looking for a home," she says.
"They obviously had partnerships with other AV distributors, but the longer you wait, the longer people migrate. We just wanted to try and capture that back as quickly as possible."
Meanwhile, Electrograph's strong connections in the Northeast pro AV community were on display at that first E4 stop in New York. Getting out of the gate with a successful initial event was pivotal for Almo Pro A/V but the foundation for that success was laid much earlier.
Taylor and Craigmyle knew that the E4 events, which they hoped would continually bring together dealer partners and reinforce the value that Almo Pro A/V offers, needed a hook.
Taylor set up a meeting with longtime friend, then InfoComm executive director Randal Lemke. His goal was to get InfocComm (now AVIXA) to commit to offering CTS training credits at Almo Pro A/V's new E4 events providing tremendous value to attendees and great motivation to integration firm employers to allow their employees to attend.
Lemke, who Taylor says declined a similar offer from Electrograph previously, was on board. According to Taylor, Lemke regretted not partnering with him when he was at Electrograph and said, "I'm not going to make the same mistake twice. Let's do this thing."
That partnership with AVIXA was pivotal for Almo Pro A/V and E4. It conveyed to dealers and attendees that the classes "were not commercials; they were 100% education," Craigmyle says.
"We felt like by elevating that education to that level we were differentiating ourselves as an advocate of the industry — not just an event that is helping vendors sell more products."
Even before Lemke agreed to greenlight CTS units at E4 training events, AVIXA had already opened doors for the new distributor. At InfoComm 2009 Almo Pro A/V had a presence even before it was officially open for business.
Taylor, Craigmyle et al arrived at the tradeshow surprised to find that there was a small booth for Almo Pro A/V. Well, sort of … The sign on the booth read, "Sam Taylor, Inc."
"It was hilarious," Craigmyle recalls, but it was also pivotal. "They allowed us to do a press conference. We had a lot of people there and it was really well received. That was the same time we had that meeting with Randy about the E4 events."
In order to succeed as an AV distributor, however, there was another matter that Almo Pro A/V had to address: securing product partners. That was complicated by the fact that, in some cases, the vendors were owed money by Electrograph.
However, Taylor's reputation seemed to carry weight with his former manufacturer partners. "The long-sighted vendors that had long-term vision embraced us right from the beginning, and that was the majority," he says.
"I'll be honest with you, there were a few that said, 'Hey, Electrograph owes us money. We're not going to sign up with Almo.' Most of those people came back a year or two later."
Most stayed and have enjoyed the majority of a decade in which Almo Pro A/V has impacted how integration firms perceive what an AV distributor partner should provide them.
As for that calculated risk that the Chaikens took back in 2009, Warren says he has no regrets. "Almo Pro A/V is now the largest part of our business. In 10 years it's grown rapidly. It's allowed us to do things as a company that we may not have been able to do before," he says. "It's taken us to the next level."