AV News to Know June 17, 2021: New Products, Cool Projects and People in New Places
In this week's edition: Almo Pro expands hologram tech, Christie introduces new Core II LED tiles, LG's latest agnostic displays and more.
Leave a Comment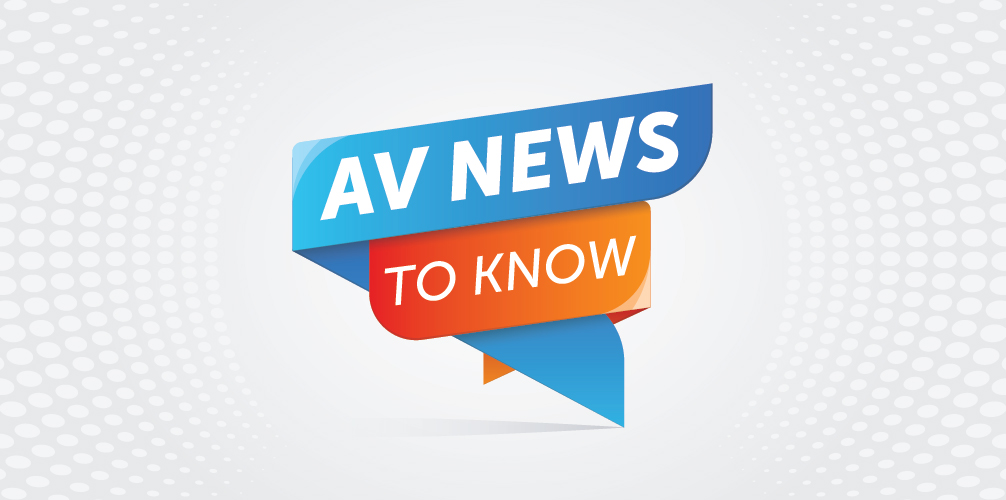 Here's a closer look at some of the AV news, products and projects you might have missed this week. We call it AV News to Know:
New AV Products
Almo Professional A/V Expands Hologram Technology Offering to Include ARHT Media HoloPod™ for Workspaces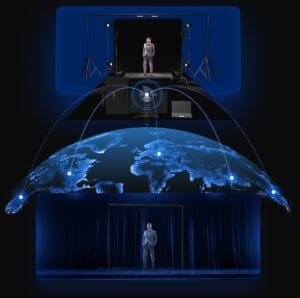 Almo Professional A/V has expanded its hologram technology offering for businesses in partnership with ARHT Media. Almo will now offer ARHT's HoloPod™, a permanent version of the already available HoloPresence™ display, which is capable of delivering lifelike holograms that give a sense of presence in any room.
HoloPod delivers real-life, two-way communication of the HoloPresence display but uses a plug-and-play cabinet that wheels into place within a room and is operational in minutes.
The HoloPod comes equipped with an HD webcam, a two-way audio system, a built-in HD projector and the proprietary ARHT Engine™ software.
Holographic technology reduces business travel time and expenses while allowing for more impactful interactions than traditional streaming and videoconferencing.
From employee meetings and sales trainings to trade shows and regional events, ARHT's product family enhances digital interactions via hologram presentations with no noticeable latency.
Christie introduces Core Series II LED tiles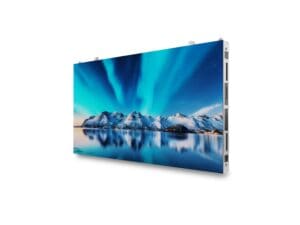 Christie® announced the launch of Core Series II LED video wall tiles, available in a range of pixel pitches, including a new 0.9 mm pixel pitch. Designed for easy installation of near-seamless video walls of any scale, Core Series II is perfect for corporate spaces, like lobbies, meeting and conference rooms, and various digital signage applications to engage, entertain or collaborate with audiences.
Core Series II takes the original Core Series LED video wall tiles and improves them, making them lighter, and easier to install. Tiles in the new Core Series II are 23% lighter than the original, weighing 14.3lbs (6.5kg). Featuring a slimmer form factor, with a scant 38mm depth, and along with a new ADA-compliant direct-mounting structure and concealed cabling, Core Series II video walls are easy to install, and completely front serviceable.
Available in five-pixel pitches: a new 0.9mm and 1.2mm, 1.5mm, 1.8 and 2.5mm, Core Series II produces vivid, clear, and detailed images that are 33% brighter than its predecessor at 800 nits calibrated brightness. When paired with Christie's optional E600 HDR10-compatible controller with advanced image processing, Core Series II delivers content in 4K @60Hz and low-brightness enhancements for great visual performance. For added peace of mind, Core Series II features redundant on-board power.
The new LED Video wall tiles will begin shipping in September 2021.
LG Releases Platform-Agnostic Interactive Displays For Classrooms
LG has released a new line of affordable interactive displays designed for educational settings that can work with a variety of education software, cloud drive or conference platforms to support hybrid learning models.
The line is the LG TR3DJ series, and displays are available in 65-, 75- and 86-inch models and feature IPS display panels for wide viewing angles, making it useful in classrooms still practicing social distancing, the company announced in a press release. 
The displays also feature 4K and Ultra HD resolution, a 20-point multi-touch surface and two stylus pens in differing colors and tip sizes that can be used simultaneously.
The new displays run on the embedded Android 8.0 OS and are compatible with other major operating systems. They also come equipped with a built-in web browser and an Open Pluggable Specification (OPS) slot for adding a computer module, making them able to support "virtually any application, content management system, learning platform or online conferencing solution" that schools used to engage students wherever they are. To continue reading click here.
Audio Visual Projects
United Way of Central Alabama Deploys Advanced Audiovisual Technologies for Privacy, Clarity and Ease of Use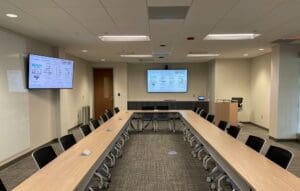 Organized in 1923, United Way of Central Alabama (UWCA) has a rich history in helping neighborhoods and communities in the region. As one of the few United Way chapters in the nation that provides direct services to its community, UWCA raises over $97 million in contributions and federal grants and contracts annually to support more than 200 programs and initiatives focused on ensuring quality education, financial stability, health and access to vital emergency services.
While the United Way may not typically be associated with technology, UWCA was one of the first non-profit organizations to deploy an advanced Cisco Unity phone system nearly 20 years ago to support 2-1-1  call distribution of the entire State of Alabama.
This free and confidential phone service serves as the initial contact point for Alabamans to locate a multitude of available community services. As one of the largest United Ways chapters in the country, UWCA continually leverages technology to improve its overall operational efficiency.
With donor contributions enabling UWCA to make a positive impact on the community, the organization mobilizes a broad network of community partners, corporate entities and other nonprofit agencies to deliver essential information to the community during crisis, provide services for veterans, promote educational success, improve community health and teach financial empowerment.
These services, in conjunction with critical call centers, warranted advanced audiovisual (AV) technologies for UWCA's new 40,000 square-foot expansion project. To continue reading, click here.
People and Places
WilsonPro Experiences Triple-Digit Growth, Hires CommScope Veteran to Further Expansion
WilsonPro a leader in cellular signal amplifier technology saw more than 200% year-over-year (YOY) growth in many major vertical markets, including the health care industry. To continue its expansion, the company has hired industry veteran Jon Mykrantz as Vice President of Enterprise Sales.
Mykrantz brings more than 25 years of in-building DAS, wireless and cellular experience to his position at WilsonPro. He previously was North America VP of Sales – DAS and Small Cell at the global network infrastructure provider CommScope. Mykrantz will drive continued growth and success of WilsonPro's enterprise offerings at an executive level. He will be key in refining the company's global go-to-market strategy and messaging, driving WilsonPro's enterprise roadmap, and assisting in building and strengthening carrier relationships.