IMCCA to Present Work from Home Showcase at CEDIA Expo
The Interactive Multimedia & Collaborative Communications Alliance (IMCCA) will bring WFH insights, experts and demos to CEDIA Expo 2022.
Leave a Comment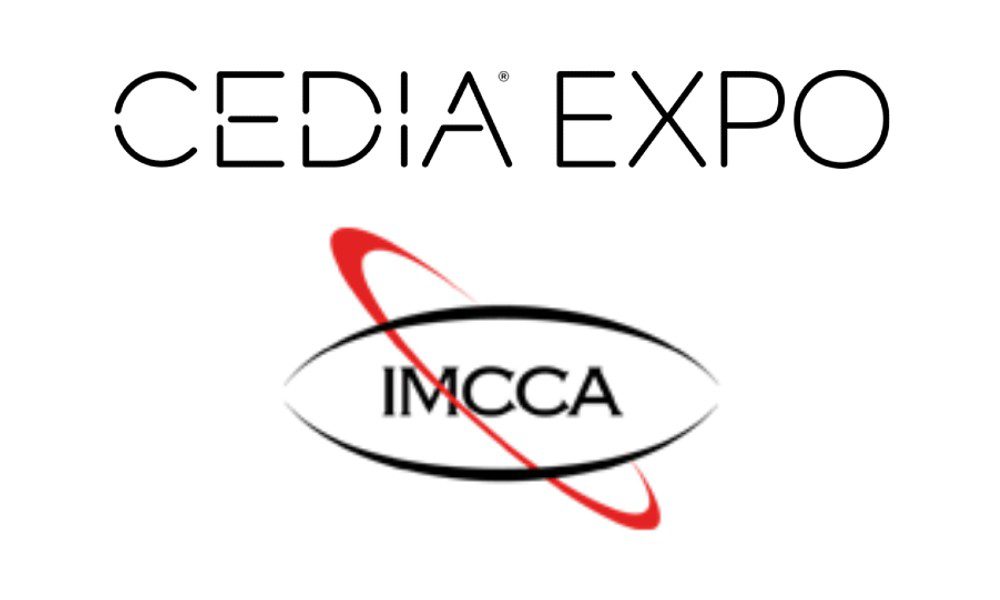 Following up on an initial announcement of their partnership this spring, CEDIA Expo has officially announced the second annual IMCCA Work from Home Showcase at CEDIA Expo 2022. Through a collaboration with a tradeshow, the Interactive Multimedia & Collaborative Communications Alliance (IMCCA) will bring insights, subject matter experts, and interactive demonstrations to CEDIA Expo 2022, being held Sept. 29 – Oct. 1 at the Kay Bailey Hutchison Convention Center in Dallas.
Unified communications and collaboration (UC&C) technologies have emerged in the residential space as business professionals and students have established home offices and flexible workspaces, notes IMCCA, which will be in booth #12041 at the Expo.
The IMCCA recently partnered Commercial Integrator to launch Collaboration Today and Tomorrow covering the trending sector.
During CEDIA Expo 2022, IMCCA will showcase work-from-home (WFH) setups in mock home office demos. The interactive demonstrations at sponsors' exhibits and in the IMCCA Work from Home Showcase, will focus on the emerging home office market segments, including lighting fixtures and lighting control, sound control solutions, video, and audio technology, collaboration software, and hardware and home office furniture.
"The revolution of remote and hybrid work is reshaping communication and collaboration across business and education segments," says Jason McGraw, CTS, group vice president for CEDIA Expo and KBIS, Emerald. "Users require high-quality and professional-grade technology.
"These evolving requirements drive new trends in lighting, audio and video, conferencing and collaboration, and networking technology and provide increased business opportunities for residential systems integrators, designers, distributors, architects, home builders, and contractors. IMCCA will provide educational programming, resimercial technology insights, and an interactive activation to support attendees' knowledge in this growing market segment."
State of the WFH Industry Session Slated for Smart Stage
IMCCA will present a State of the Work from Home Industry session on the CEDIA Expo Smart Stage on Thursday, Sept. 29 at noon local time. The State of the Work from Home Industry will highlight trends for the future of remote and hybrid workplace technologies.
Additionally, the CEDIA Expo Smart Stage and Innovation Hub will feature topics and brands highlighting best practices for design and installation, considerations for light commercial spaces, and resimercial opportunities.
"As most enterprises have embraced Hybrid Working, and just about everyone understands that every meeting going forward will have at least one remote participant, the opportunity to develop and set standards for tens of thousands of work from home users is before us," says Carol Zelkin, executive director, IMCCA.
"It's a natural fit for the resimercial space to lead the way in developing and implementing these needed WFH standards in a way that fits nicely with enterprise requirements. Both residential and commercial integrators will benefit from the demonstrations and the expert-led sessions at this year's CEDIA Expo."
Attendees also can visit IMCCA in booth #12041 to experience the latest resimercial technology and trends.
IMCCA has partnered with Cisco, Crestron, Jabra, Poly, Zoom, and others to sponsor the IMCCA Work from Home Showcase.
This article originally appeared on CommericalIntegrator's sister-site CEPro.com.
If you enjoyed this article and want to receive more valuable industry content like this, click here to sign up for our digital newsletters!