CI Exclusive: Sam Taylor Discusses Exertis Almo Rebrand
Sam Taylor, EVP and COO of the newly formed Exertis Almo, sat down to address the rebranding process and the upcoming E4 event in Chicago.
Leave a Comment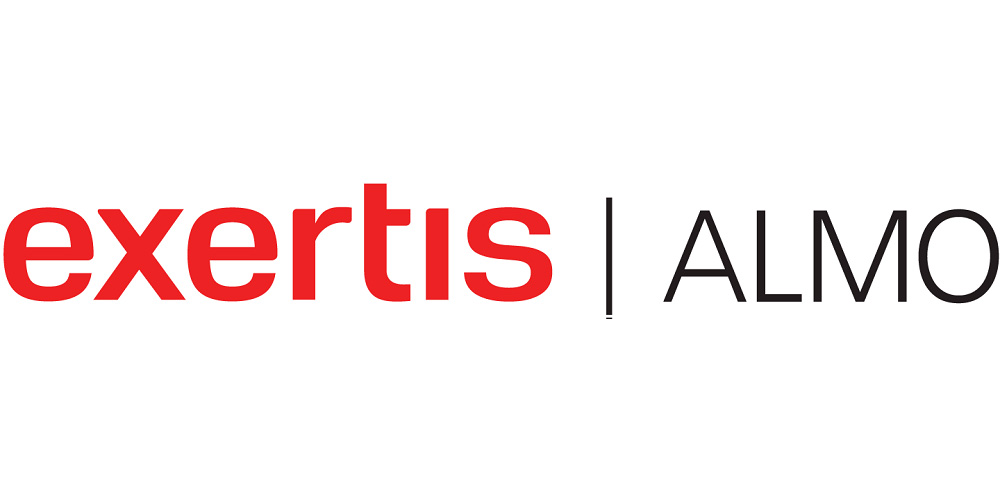 Since the acquisition of Almo Professional A/V by Exertis, the companies announced a rebrand with a new company name — Exertis Almo. Under the new moniker, the Philadelphia-based company will launch the E4 Experience in Chicago. The event will take place on May 3 and is the biggest E4 Experience event to date.
Ahead of the event, Commercial Integrator sits down with Sam Taylor, who will now helm Exertis Almo, to discuss the rebranding of the organization, the upcoming E4 event and the road ahead.
Rebranding the Organization
Taylor, now the executive vice president and chief operating officer, expands on the rebranding process. According to him, the process involved the major task of bringing two major companies together. However, the main goal, he emphasizes, was ensuring that they kept everyone. He remarks, "[The] intention was to build a larger organization to service our customers." Taylor also points out that the new name depicts a merge and not a takeover. "It's really two companies coming together to form one company, [and] not one company taking over the other," he proclaims.
Indeed, the process was challenging at first; however, Taylor adds that it worked out really well and they managed to reassign positions accordingly. He notes that there are currently 21 senior management positions within the organization. Out of these, 10 are from Exertis while the remaining 11 are from Almo. "It really ended up being a blended company!" Taylor exclaims.
Emphasizing Teamwork and Relationships
In terms of his executive leadership, Taylor reveals that much of it has remained the same. The only new aspect is that it now involves handling a much larger organization. "[I manage] around 300 employees and over 100 salespeople, and while it's a lot of people, it's going really well," he reassures.
For Taylor, a key feature during the merging and rebranding process was aligning the companies' values. As highlighted in a previous interview, these values embody integrity, innovation and team work. Taylor then asserts that the rebranded Exertis Almo has retained these values.
He narrates, "We were competitors before this merger and as we got together, there was trepidation on both sides. However, when everyone found that they were keeping their jobs and [began seeing] how it was laid out, [we] started seeing a lot of teamwork." Emphasizing this value of teamwork, Taylor reveals that the company set up a buddy system for the sales team where an Almo employee partnered up with an Exertis employee. "It was amazing to watch this teamwork develop," Taylor enthuses, "[And] it's growing into a big family which will be long-term and I'm really excited to see where we are a year from now."
Unifying Forces for E4 Chicago
The shared values will also extend to the upcoming E4 Experience Chicago event, Taylor says. "We have four to five new vendors from the Exertis side so attendees who come to the event will see [and interact] with vendors they didn't have access to before," he adds. According to Taylor, this exemplifies the innovation of the two companies coming together as a unified force.
Besides this, the E4 event will also have a display of upcoming projects and networking opportunities. Some of these include a new point nine-millimeter pixel pitch dvLED product from Absen and a new 20k lumens projector by Epson. Expanding on these products, Taylor adds, "The Absen dvLED features super black technology which [has] really high contrast and bright images. Epson's projector is [probably] the smallest and lightest projector in the market so that should be really cool for our integrators."
Taylor then brings up another key component of the E4 event — providing educational opportunities. For the Chicago event, the company says it is working on building a larger coursework where people can get their CTS renewal units. Taylor also notes that this is one of the biggest draws for customers.
Observing the Road Ahead
With the pandemic easing, people are now looking forward to attending events in larger numbers. At the last E4 Experience in Anaheim, Calif., Taylor affirms the positive feedback especially from vendor partners. He remarks, "Customers were eager to interact with vendors about the [latest] products. This is because a lot has changed in the last two years. And they also craved the in-person interaction rather than the virtual events."
Pointing to the impressive turnout of nearly 250 attendees at Anaheim, Taylor hopes for a similar turnout at Chicago. He adds that previous turnouts at Chicago would be around 500 attendees. "If people aren't going to InfoComm at Las Vegas this year, this event is a good chance to get a preview of the lineup of vendors and products," Taylor proclaims.
Taylor promises that the event is an example of what people can expect from Exertis Almo going forward. He adds, "We will continue to do what we've done [so far] and also follow our best practices in the future." According to Taylor, these practices involve incorporating benefits from both companies. "There were some aspects that worked for Almo and others for Exertis. [Essentially], we will put those together and go with an open mindset." With this strategy in mind, Taylor ascertains that it will lead to a greater and better organization that caters to both, customers and vendors.
If you enjoyed this article and want to receive more valuable industry content like this, click here to sign up for our digital newsletters!