Electrosonic Appoints Morgan Rottinghaus as Global VP of Partner Strategy
In her new role, Morgan Rottinghaus will grow and expand Electrosonic's strategic partnerships globally, particularly in the EMEA market.
Leave a Comment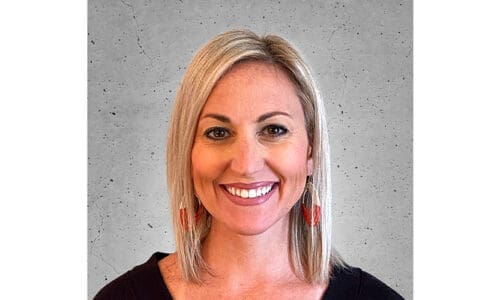 Orlando, Fla.-based Electrosonic Group has appointed Morgan Rottinghaus as global vice president of partner strategy. She will be responsible for growing and expanding Electrosonic's strategic partnerships globally, with a particular focus on the EMEA market. Additionally, Rottinghaus will work to drive consistency and create a competitive differentiator for technology experiential solutions in the industry.
"I am very excited to have Morgan taking this new global position at Electrosonic," Ewan Smith, president and managing director, declares. "Her experience and knowledge of the industry will be invaluable as we continue to grow our business and expand our reach globally."
Rottinghaus has grown within the industry at Electrosonic, boasting more than 15 years' experience in partner management, strategy, creative technology solutions and business development. Most recently, she served as the vice president of U.S. strategic partners, focusing on growing the Design Consulting group for the firm. She has held various leadership positions at Technomedia, and she has served as a member of the TEA Board.
Also Read: Electrosonic Delivers Illuminarium Atlanta's Creative Vision
According to Rottinghaus, "I am excited to take this new global role at Electrosonic and help continue to build strong relationships with our partners beyond the U.S." She adds, "I look forward to attracting new partnerships and enhancing our existing relationships with a greater and global footprint."
Rottinghaus continues, "Working with our strategic partners on a global platform allows Electrosonic to grow into the communities we serve and sets us apart as the technology experiential solutions partner of choice."
According to the company, Electrosonic continues to double down on its commitment to its strategic partners. Rottinghaus' new focus underscores the importance of this partner ecosystem of architects, project-management firms, experience designers, exhibit designers and media producers to grow its line of business in technology design consulting and professional services.
Rottinghaus is a DEI advocate who has been mentoring colleagues and young professionals on strategy, partnerships and business development. One of her main passions is to empower women within the organization and the industry.
If you enjoyed this article and want to receive more valuable industry content like this, click here to sign up for our digital newsletters!