EnventU Students Get Hands-On AV Experience at InfoComm 2018
Youngsters see AV as having a place in their future careers, whether in business-related pursuits or live event production, thanks to EnventU program.
Leave a Comment
InfoComm 2018 set the show's Las Vegas attendance record with almost 43,000 registrants for the annual event. That total included manufacturers, integrators, end users … and a few people who haven't even finished high school yet, let alone chosen a career path, thanks to EnventU.
For the second consecutive year, students from EnventU were part of the InfoComm scrum, with Ranisha Jackson, 17, of Duke Ellington School of Performing Arts in Washington, D.C., and Chalice Ross, 17, of Suitland High School in Maryland representing the organization that helps students in the D.C. area figure out what they want to do with their lives.
EnventU founder and CEO Latoya Lewis first met Jackson and Ross during a visit to the Boys and Girls Club in southeast D.C. Jackson was part of a Money Matters group that created a business idea for which Lewis was a judge.
Jackson's team "launched" the Renaissance Crew, a non-profit initiative for people age 16 to 21 that focuses on film and photography. Ross took an online class through EnventU and worked with Lewis on an essay to earn her trip to Vegas.
Jackson and Ross sat in on a handful of AVIXA training sessions, toured the trade show floor and even got to visit the Neon Museum during their Las Vegas visit. Their classes included How to Be an Effective AV Mentor and one geared toward incorporating AV into hospitality and live events.
The students also got to take on a hands-on lighting program during which "we were able to make the lights show whatever you want," says Jackson.
"It was cool to do it myself," says Ross.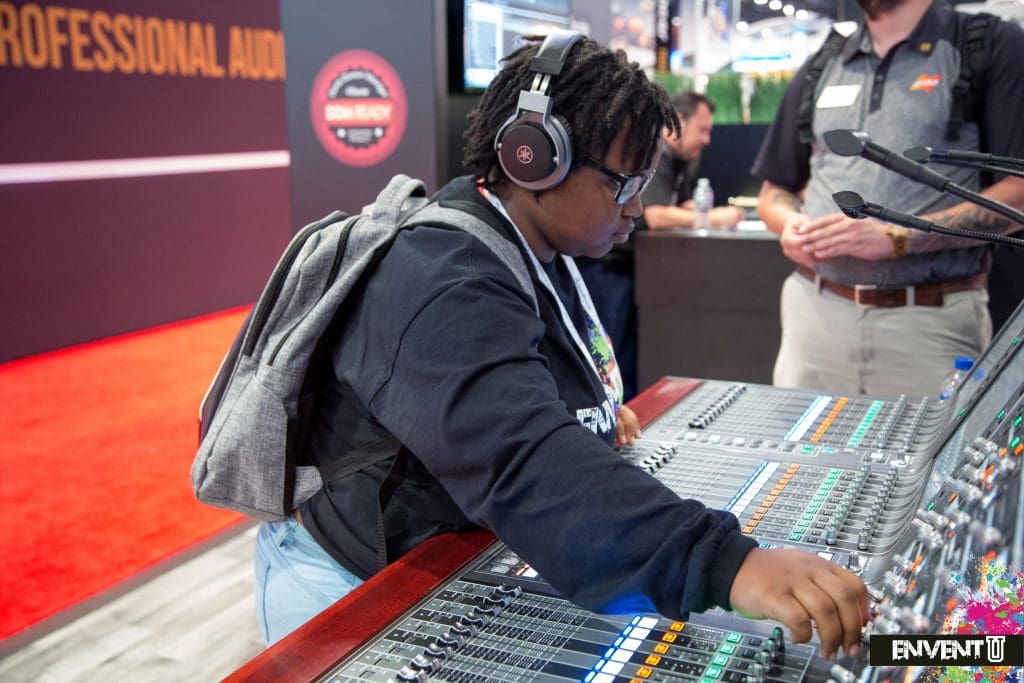 EnventU Students Impressed By InfoComm 2018
Ross was particularly impressed with the holograms she saw on the trade show floor, particularly the one where figures appeared seemingly out of nowhere through the use of fans with LED lights.
Lewis was back at InfoComm for the second straight year and she's planning to become an AVIXA member this year and join the new AVIXA Diversity Council and the Women of AVIXA.
"It felt like being welcomed back into the family and reunited with the industry," she says.
While neither Jackson nor Ross is quite ready to commit to a career in AV, the InfoComm experience was impressive nonetheless. Jackson enjoyed the networking opportunities at such a large show, saying she went home with some business cards for people she hopes can eventually help her with her career.
Ross was happy to see lots of women among the InfoComm crowd, saying, "This industry isn't male-dominated."
"I see it as something I can take on," says Jackson, who enjoys photography and is targeting a career in cosmetic surgery, but says she also has experience with live show production, including lighting and sound. She was impressed with the use of holograms and virtual reality to create AV experiences.
Ross has her eyes on a business career, but says she can envision AV as "part of what I do."
Jackson and Ross aren't sure if they'll be part of EnventU's group that goes to InfoComm 2019 in Orlando next June, but they have plenty of memories from this year's trip.
"Everything was a 'wow!' factor," says Jackson.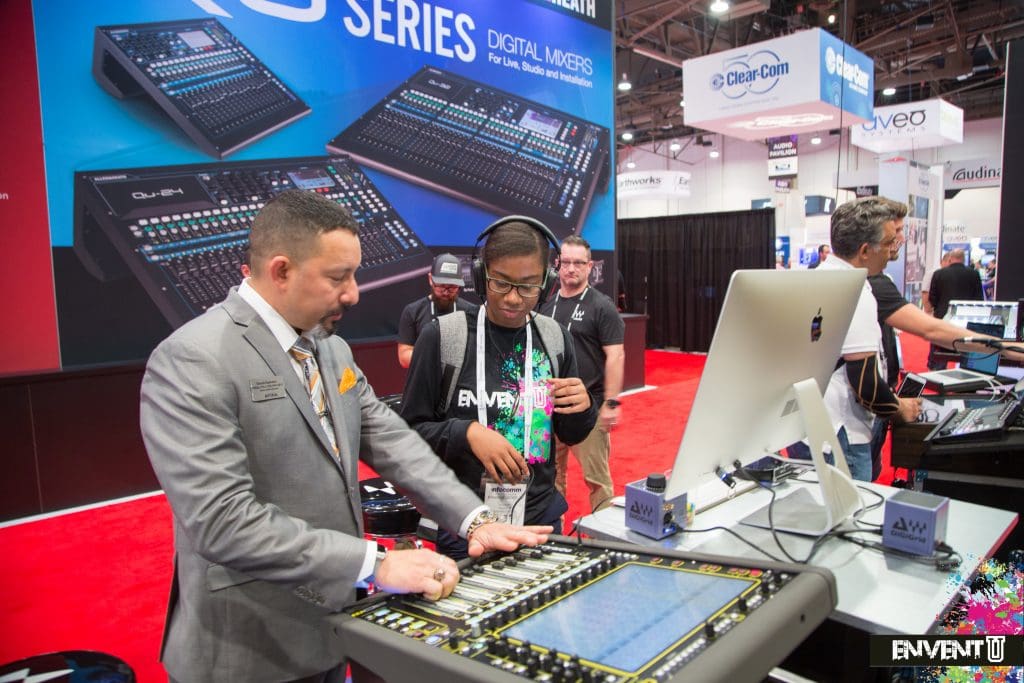 If you enjoyed this article and want to receive more valuable industry content like this, click here to sign up for our digital newsletters!