Kramer: New Products, Partnerships & Services at InfoComm 2023
Kramer returns to InfoComm 2023, booth #2001, with life-size examples of immersive AV experiences, including an interactive hybrid classroom and meeting room.
Leave a Comment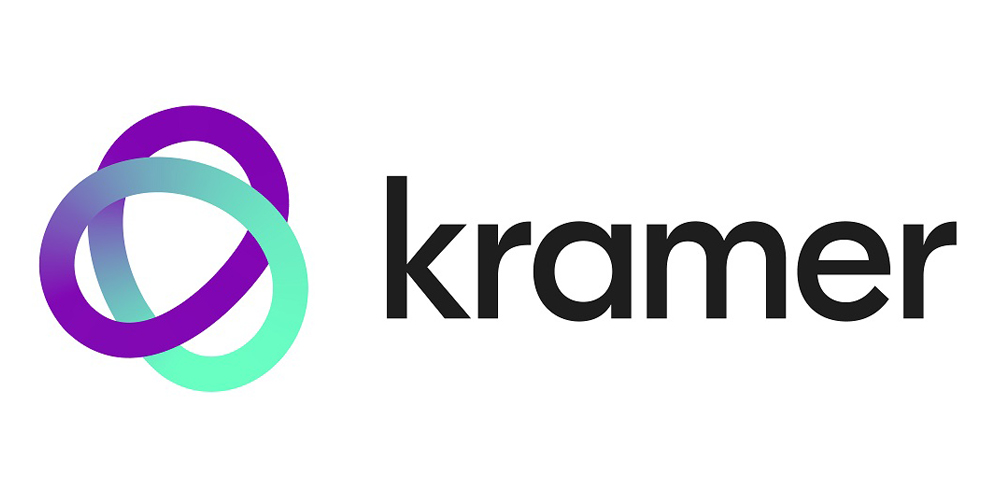 Kramer returns to InfoComm (June 14-16, Booth #2001) after two years of momentum and a strong first half of 2023 after unveiling a new customer-centric go-to-market strategy in 2022.  According to the Tel-Aviv-based audiovisual experience company, the company's momentum is now accelerating in response to strong demand for its products, resulting in double-digit growth across all territories. Thus, it expects continuous double-digit growth through greater R&D investment.
InfoComm arrives at an exciting time for Kramer, as the audiovisual experience provider maintains a strong vision. With the accelerated convergence of AV and IT, Kramer expects the transition from product to experience in the buying journey, and a value shift from hardware to software.
The company says it is not only capitalizing on market trends and customer needs, but also leading them. This includes the introduction of a new and enhanced version of the VIA platform, Kramer's wireless collaboration and conferencing platform, and a new quicklaunch for Education solution. In addition, a new series of interoperable audiovisual signal management products and the new KDS-100, an open-standard 4K60 AVoIP streaming solution, will be introduced at the booth.
Watch: Kramer Explains its Transformative Rebranding, Solutions Family
Kramer CONNECT will also showcase an extended portfolio of premium USB-C products, and an inaugural range of Services like space design, installation, and technical certification will be unveiled. InfoComm attendees who visit Kramer's booth will be able to enjoy live demonstrations of these innovations from on-site Kramer experts.
To showcase the potential of its audiovisual products, Kramer's InfoComm booth will also feature interactive, life-size examples of a fully equipped hybrid classroom, meeting space and sports bar.
Kramer Partnerships 
Kramer will also highlight new partnerships with Sennheiser, Samsung and Yealink. Kramer's alliance with Sennheiser has led to the creation of a hybrid teleconferencing solution, based on Sennheiser's Team Connect Ceiling 2 microphone and Kramer's AFM-DSP20-AEC audio matrix switcher.
Meanwhile, Samsung and Kramer have teamed up to enable Kramer's quicklaunch collaboration software to seamlessly work with Samsung's Flip and QMB display series, for immersive smart learning and collaboration experiences in any type of classroom or office meeting space. T
Kramer and Yealink have partnered to improve efficiency in meeting spaces by integrating Kramer BRAINware, Kramer VIA Go, Kramer VIA Connect2 and Yealink MVC II room systems. This collaboration gives presenters full control of Microsoft Teams meetings, the sharing of content, and room elements such as lighting and shades, all via a single, easy-to-use touch panel.
Alongside these partnerships and new products, the company remains focused on ensuring its customers' business continuity, investing in a robust supply chain that ensures Kramer products are consistently available across hubs worldwide. Kramer has also established regional offices and leaders across EMEA, APAC and the Americas, to enable it to get closer than ever to customers and their local requirements.
"We're more focused than ever on crafting solutions that bring unique value to systems integrators, AV-IT managers, and end-users, through our all-round, open-ecosystem, customer-focused approach. Our position as the end-to-end technology partner for audiovisual experiences means we're ideally placed to support customers through their own technological evolutions—and I can't wait to visit Orlando and personally meet the audiences that Kramer is working so hard to serve." says Gilad Yron, CEO of Kramer.
If you enjoyed this article and want to receive more valuable industry content like this, click here to sign up for our digital newsletters!