AV+ May 14, 2021
In this episode of AV+ for May 14, 2021, we discuss language processing in meeting spaces, Nureva and Almo, Zoom Rooms, Teams, and more.
Listen to this podcast using the embedded player below.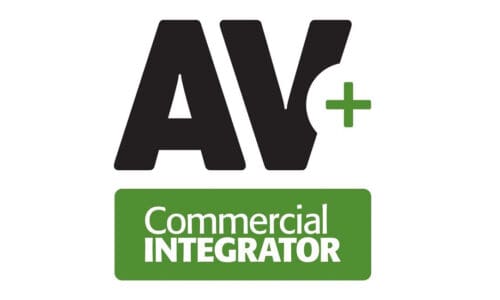 In AV+ for the week of May 14th, 2021.
Nureva and Almo Professional A/V Announce Distribution Agreement
Nureva Inc. and Almo Professional AV have announced a U.S. distribution agreement.
Almo "will work with its integrators, dealers and consultants to accelerate adoption of Nureva's audio conferencing product line throughout the United States," the joint announcement says.
"Almo has an expansive coast-to-coast geographic footprint with eight strategically located distribution centers supplying thousands of customers," the announcement says. "The company's well-established and growing network will bring Nureva closer to the largest dealers and integrators in the U.S. and greatly increase market exposure for its audio conferencing systems."
Zoom Certifies Biamp Conference Room Solutions for Use with Zoom Rooms
Biamp today announced that Zoom Video Communications, Inc., has certified two conference room audio bundles, enabling customers to enjoy a complete audio solution in medium and large Zoom Rooms.
Each bundle includes Parlé Beamtracking microphones for the ceiling, along with all the audio equipment needed to build an outstanding Zoom Rooms conferencing experience with superior sound quality and zero cable termination.
"Biamp's new certified Zoom Rooms bundles let users enjoy the extraordinary audio quality Biamp is known for with full confidence that they will integrate simply and seamlessly with the Zoom platform," said Joe Andrulis, executive VP of corporate development at Biamp.
The NWN Acuisition of Carousel Industries Has Created a $1B Powerhouse
NWN Corporation CEO Jim Sullivan says he didn't set out to create a $1 billion powerhouse by acquiring Exeter, R.I.-based Carousel Industries, but the combination of two of the biggest names in IT integration has created a company that can serve even more customer needs even more quickly. Commercial Integrator Executive Editor Craig MacCormack brings us more.
IMCCA Announces Strategic Partnership with CEDIA Expo
CEDIA Expo welcomes IMCCA (Interactive Multimedia & Collaborative Communications Alliance) as a strategic programming partner for CEDIA Expo, scheduled Sept. 1-3 in Indianapolis.
The IMCCA "will bring insights and subject matter experts to a variety of CEDIA Expo 2021 activations including on the CEDIA Expo Smart Stage and Innovation Hub," according to the joint announcement.
Topics will be centered on "the exponentially growing work from home (WFH) segment 'resimercial' technology needs and opportunities. Additionally, IMCCA will host technology demonstrations of home office communications solutions on the show floor.
The Paycheck Protection Program Is Out Of Funds Weeks Early
The Paycheck Protection Program, a U.S. government program designed to help small businesses keep employees on the payroll and reduce layoffs, has closed to most new applicants as the popular program runs out of funds.
The New York Times reported last week that the Small Business Administration's program has run out of money as of May 4, although the program was supposed to conclude with May. Loan applications pending will still be funded if approved, but no new applications will be accepted.
However, around $8 billion is still available through a fund set aside for community financial institutions focused on lending to businesses owned by women, minorities and other underserved communities, the NYT reported.
Microsoft Rolling Out New Webinar, Presentation Features In Teams
Microsoft is rolling new features in Teams designed to give users ways to deliver professional presentations in webinars and meetings of all sizes. Users will soon be able to hold interactive meetings and webinars, use more PowerPoint features in Teams and customize their video feed.
Finally, advancements in artificial intelligence, natural language processing and machine learning could present new opportunities to AV integrators to add new layers of technology to their meeting room offerings and make the user experience even more seamless. Commercial Integrator editor Zach Comeau brings us more.
If you enjoyed this podcast and want to receive more valuable industry content like this, click here to sign up for our digital newsletters!