AV+ May 7, 2021
This week on AV+ May 7, 2021: Ed Gibbons joins us to talk about Almo's solar panel projects, headlines from Basecamp, Poly, Crestron, and more.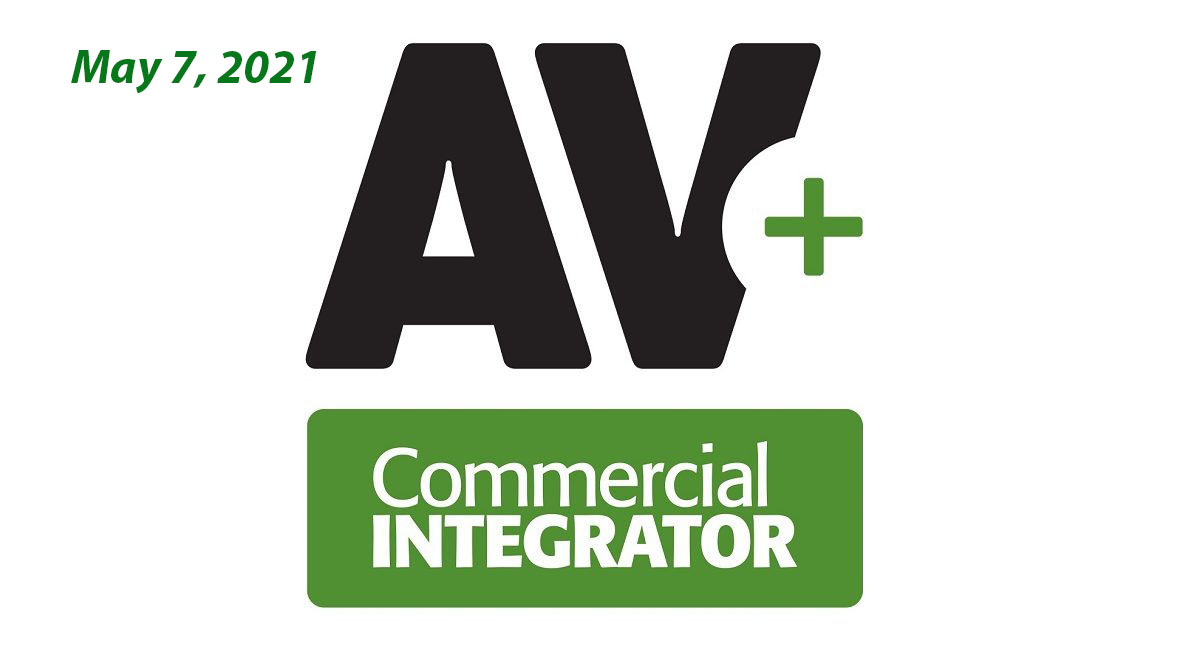 Listen to this podcast using the embedded player below, or use the link to download (right-click to save) or to listen using your system's media player. On mobile devices simply click the Download this Audio File link below and your devices player will automatically play the file.
Listen to this podcast right now.
Format: mp3 • Length: 17:57 • Filesize: 14587368
Watch the video version of this week's podcast:
AV+ May 7, 2021:
Why Service Has Become Such a Critical Component of AV Integration
With a large percentage of tech-related projects drying up in the past year or so because of the continued spread of the coronavirus pandemic across the U.S. and around the world, integrators have finally come around to an idea we've been trying to teach them about for years: service comes first.
Will AV Business Leaders Follow Basecamp CEO's Lead and Ban Political and Social Talk?
Basecamp CEO Jason Fried announced on Monday the company would no longer allow employees to discuss politics or cultural issues at work, among other policy updates that eliminate committees and streamline the review process.
Trox Acquires Tierney to Expand Education Client Base Across North America
What started with a phone call in October wrapped up about six months later with Trox acquiring St. Paul, Minn.-based Tierney as the final piece of its ed tech puzzle across North America.
Diversified, Martin Audio Earn 2021 Queen's Awards for Enterprise
Diversified and Martin Audio were two of the 205 organizations to receive a 2021 Queen's Award for Enterprise. Diversified, the 2016 CI Integrator of the Year and first pro AV integrator to crack the $1 billion revenue level in 2020, was recognized for "excellence in International Trade for Outstanding Short-Term Growth in overseas sales over three years."
Economies Are Beginning To Look Past COVID-19: What This Means For Pro AV
The economy has rebounded so sharply that it's almost back to where it was prior to the beginning of the pandemic's impacts in the U.S., but there are now several other factors to consider, according to Chris Kuehl, NSCA's chief economist.
Poly Brings Alexa to Zoom Rooms
Poly announced a new offering that will allow Poly customers to easily set up Alexa for Business in Poly Zoom Rooms and ask Alexa to join meetings and book rooms without having to spend money on additional Alexa-enabled devices.
The Global Chip Shortage Is Beginning To Impact Pro AV Supply Chains
According to industry experts, a global shortage of semiconductors and other components is causing shipping delays and price increases for displays of all kinds.
Crestron Masters Continues to Grow—but Organizers Know It Can Be Even Better
Crestron Masters virtual occurred last week and Craig MacCormack joined the virtual show and wrote an article detailing the many thoughts and announcements revealed during the two-day event.
Download: A Look at Distance Learning in 2021 and Beyond
Our Distance Learning Deep Dive is now available for download. The whitepaper features not only an in-depth article into the future of distance learning, but a breakdown from an audience survey that details how integrators have handled distance learning in the past year.
Webinar: Meeting Room Collaboration Must Evolve in the New Workplace
Commercial Integrator and Intel are holding a webinar on May 19th at 2:00 PM ET. This webinar will discuss how collaboration and communication have changed as a result of COVID, and will detail the Intel Unite platform. Head to commercialintegrator.com to register.
Today's guest is Ed Gibbons of Almo on to discuss the recent implementation of solar panels in Almo's Wisconsin warehouse. The project is part of an ongoing evolution to more sustainability from the company. Ed discusses the difficulties of solar projects, the return on investment that offsets the initial cost, and the company's plans for the future in terms of sustainability.