AV+ Podcast: LG Business Solutions on Tech-Enabled Learning Environments
On this week's edition of the AV+ podcast, LG Business Solutions' Vicky Sanville discusses technologies for learning spaces.
Sponsored Content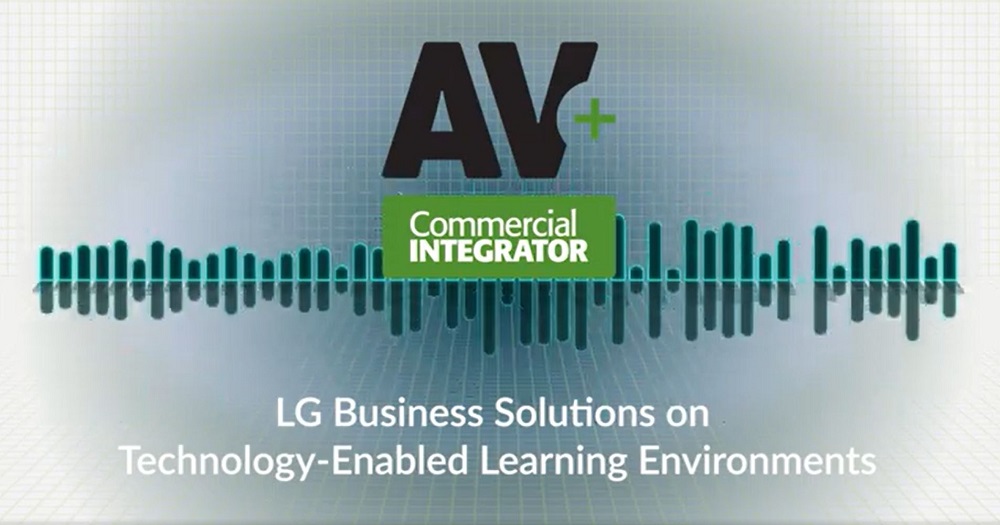 Listen to this podcast using the embedded player below.
On this Episode of AV+
On this episode of the Commercial Integrator AV+ podcast, Dan Ferrisi, host and editor-in-chief, chats with Vicky Sanville, national sales manager for public sector business at LG Business Solutions. The duo discusses learning environments and how technology integrates effectively into them. They also touch on LG Business Solutions products. The company's portfolio helps K-12 and higher-ed learning environments achieve greater education outcomes for student populations.
Top Stories of the Week:
Here's what's happening around Commercial Integrator this week:
Voting is officially open for the 2022 Commercial Integrator Quest for Quality Awards. If there ever was a year in which manufacturers and distributors had to go above and beyond to try to get products in integrators' hands, it's this year! Cast your vote to honor manufacturers and distributor team members. Voting ends Thursday, August 18, 2022.
Collaboration 2.0: Where are we Know? Join us on Wednesday, August 3 at 11 am EST for a discussion on common hybrid work collaboration needs for the workplace and in schools. Presented by AVI-SPL.
CI's integration award winners reflect a mix of wow-worthy experiential excitement and practical, business-enhancing technical functionality. See the list of 2022 Integration Award Winners.
The 2022 Buyers' Guide Category Index sorts providers by product and service types while the A-Z Vendor list provides contact information for each of these companies. Download a copy today!
The Commercial Integrator Podcast
The term "pro AV" doesn't do justice to the whole integration crowd, so we at Commercial Integrator wanted to create a pro AV podcast that speaks to all the areas (and there are many!) under the umbrella of commercial technology integration.
The host, Commercial Integrator editor-in-chief Dan Ferrisi, is looking forward to providing listeners with an entertaining, informative forum for all topics affecting the commercial AV industry.
Prefer mobile? Find AV+ on iTunes
If you enjoyed this podcast and want to receive more valuable industry content like this, click here to sign up for our digital newsletters!