Commercial Integrator Opens Quest for Quality Awards Voting
CI has started collecting votes for the Quest for Quality Awards, enabling integrators to honor manufacturers and distributors' team members.
Leave a Comment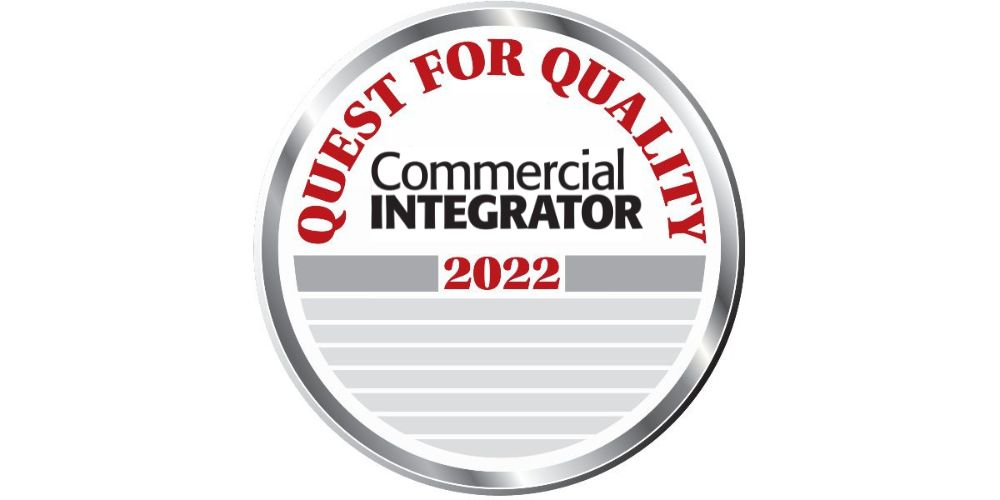 Voting is officially open for the 2022 Commercial Integrator Quest for Quality Awards. The awards recognize the people and services behind the technology. That's right — this program focuses on the people, not the products!
If there ever was a year in which manufacturers and distributors had to go above and beyond to try to get products in integrators' hands, it's this year! As everyone who works in commercial AV knows, integration businesses are wrestling with rampant inflation, a supply-chain crisis and a microchip shortage. But yet, some manufacturers and distributors are rising to the occasion and executing creative strategies to succeed.
Quest for Quality Awards
The Quest for Quality Awards have become synonymous with the top companies — both large and small — that cater to the integration channel. It is an achievement that manufacturers and distributors proudly shout from the mountaintops to their integrators/clients and their internal staff. After all, every tech-support person, sales-support professional, website creator, customer-service rep and warehouse worker helped earn the award.
Please take a few minutes to recognize the manufacturers and distributors who did to most to help your integration business over the past 12 months. Recognition of a job well done is, of course, something everyone deserves.
Voting ends Thursday, August 18, 2022. Vote today!
Integrators can cast their ballots via an unprompted, open-ended questionnaire, which Commercial Integrator subscribers receive and which we have linked above. Votes are deduped based on ISP addresses to prevent ballot-box stuffing.
Commercial Integrator will announce Quest for Quality Awards honorees in an email newsletter and press release in September. We will also post the winners on CommercialIntegrator.com that month. And Commercial Integrator will publish a feature story about the honorees in its upcoming October issue.
For any questions about the Quest for Quality Awards, email Dan Ferrisi, editor-in-chief, at dan.ferrisi@emeraldx.com.
If you enjoyed this article and want to receive more valuable industry content like this, click here to sign up for our digital newsletters!