AV News to Know July 2, 2021: New Products, Cool Projects and People in New Places
In this week's edition: new incident management tool, dvLED display solutions for virtual productions, new digital signage solutions & more.
Leave a Comment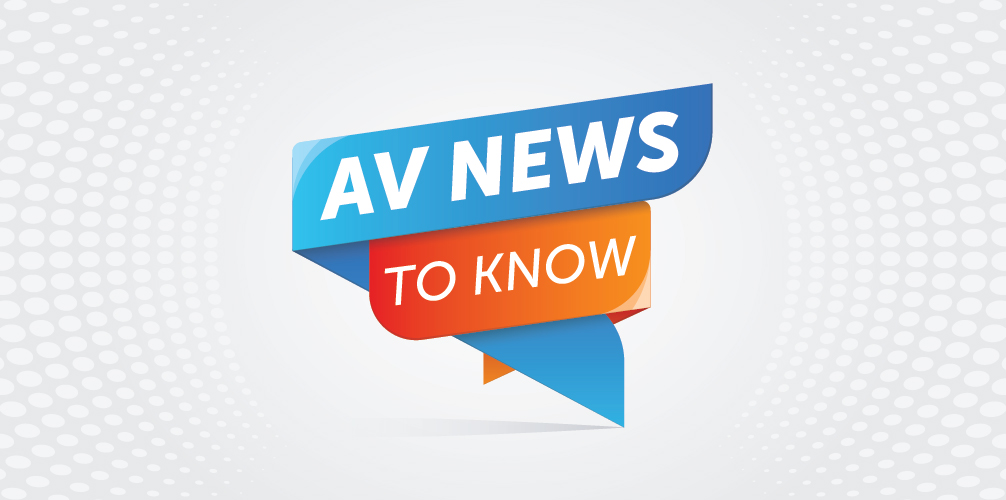 Here's a closer look at some of the AV news, products and projects you might have missed this week. We call it AV News to Know:
New AV Products
Singlewire Software launches InformaCast Incident Management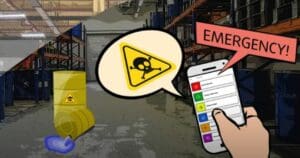 Singlewire Software has launched InformaCast Incident Management to help organizations better manage emergency events. This new feature available within the InformaCast Fusion mass notification software, gives users the ability to plan for, execute and resolve incidents by collecting notifications and resources in a central hub.
This gives users every asset they need to manage an incident from the initial alert to the "All Clear" while also providing access to safety checklists, floor plans, and links to other helpful resources.
To see how the incident management tool works, click here.
Christie introduces Captiva projector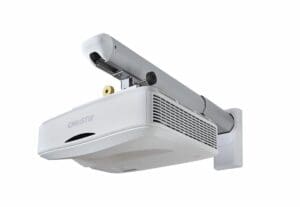 Christie® has launched the Captiva DWU500S 1DLP® ultra short throw laser projector, designed for classrooms, conference rooms, museums, retail stores and other small-midsize applications. The DWU500S is the third generation of the Captiva Series, and it delivers a host of improvements over its predecessors, including a larger maximum screen size, a significant brightness increase and upgraded WUXGA resolution for sharper all-round performance.
The new Captiva is available at the same cost as previous models and provides 20,000 hours of reliable operation with laser illumination.
"We're pleased that we've been able to provide significant enhancements to our popular Captiva Series while ensuring value to our customers; delivering more brightness and better performance at no extra cost," says Chris Kee, executive director, Enterprise Product Management, Christie. "Its ultra-short throw lens makes it suitable for a variety of environments, maximizing space without sacrificing visual impact. We expect these latest enhancements to be a welcome upgrade for partners seeking a projector to deliver on price and performance."
The Captiva DWU500S provides 4,500 ANSI lumens and can display 1920×1200 resolution images up to 12.5′ (3.8m) diagonal in landscape or portrait orientations – a 50% increase in maximum size on the previous Captiva model. Its four-corner geometry adjustment allows users to present precise images every time, with its 0:25:1 ultra- short throw lens making it suited to installations where space is limited.
The instant on/off functionality allows users to immediately focus on captivating audiences with content rather than worry about setup times. A new wall mount will make installation easier, allowing for a more horizontal and vertical offset.
The Christie Captiva DWU500s is available in black or white, and will be available in September 2021.
Planar introduces new CarbonLight VX Series optimized for on-camera virtual production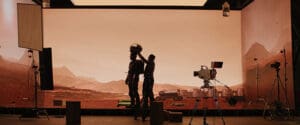 Planar has announced a new line of LED display solutions, Planar CarbonLight VX Series, optimized to meet the needs of the virtual production (VP) and extended reality (XR) markets.
The new products feature a lightweight, patented carbon fiber construction. The Planar CarbonLight VX Series supports indoor fine pitch LED video wall, ceiling, and flooring installations to offer the deployment versatility of VP, XR and broadcast applications.
This includes settings spanning film and movie sets, broadcast studios, entertainment venues, as well as education and corporate facilities.
Introduced as part of the Planar Studios initiative, the Planar CarbonLight VX Series bolsters Planar's selection of cutting-edge LED display products that deliver the performance and capabilities today's VP and XR professionals need to create realistic on-screen content.
The Planar CarbonLight CLI VX Series supports hanging, wall-mounted, free-standing and curved LED video wall installations, in addition to other unique shapes that are intended to help smaller stages appear larger. The new Planar CarbonLight CLF VX Series LED flooring features a 2.6mm pixel pitch and can be used to create a high resolution, continuous canvas for on-camera scenes, virtually expanding physical environments.
Sharp NEC Display Solutions Introduces E Series dvLED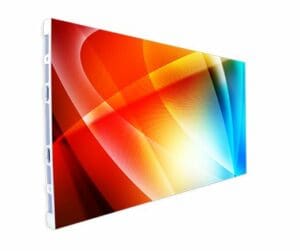 Sharp NEC Display Solutions announced the availability of its E Series to its dvLED portfolio. The E Series offers an array of available pixel pitches, from 1.2 mm to 1.8 mm, and is ideal for indoor installations in corporate, education and House of Worship environments for customers looking to upgrade current digital signage.
dvLED walls offer larger, brighter images compared to single LCD display options, and can be built in virtually any configuration. Like building blocks, dvLED solutions are able to be built to fit a specific space or purpose and are designed without seams for one continuous image.
"Installing a dvLED wall depends on a wide range of factors, and we work with our customers to develop a cost-effective, long-term signage solution," said Mark Miller, product specialist for Sharp NEC Display Solutions. "Our new E Series is ideal for the customer that needs an impactful digital signage solution at a lower price point, with the backing of an exceptional product warranty and customer service of a company like Sharp/NEC."
The E Series offers bright dvLED panels, ranging from 600 cd/m2 to 800 cd/m2 with a tight pixel pitch from as low as 1.2 mm for indoor use. The E Series is the perfect entry into dvLED for those looking to replace aging projection or tiled LCD video walls.
Similar to the FA/FE series, the E series is offered in a variety of popular sizes as kits, with everything you need to deploy an LED wall. Because dvLED delivers a brighter image than LCD display options and projection technologies, the E Series works well in bright environments like a windowed conference room with daylight, which would wash a projector image out.
Epson Now Shipping Seven New Pro Series Laser Projectors with up to 10,000 Lumens for Bright, Larger-than-Life Displays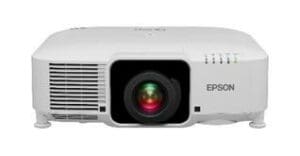 Epson is shipping seven new compact laser projectors designed for large venue applications, including the world's smallest and lightest 10,000 lumen projectors1 – EB-PU2010W and EB-PU2010B – along with the EB-PU1006W, EB-PU1007W, EB-PU1007B, EB-PU1008W, and EB-PU1008B.
Joining Epson's existing line of Pro Series interchangeable lens projectors, the new solutions pair with Epson's lens family. Ranging from 6,000 to 10,000 lumens, the new models offer advanced installation features, 3-chip 3LCD for best-in-class color brightness and WUXGA resolution with 4K Enhancement Technology to deliver crystal-clear, lifelike images for higher education, corporate, visitor attractions, and signage markets.
"Bringing integrators pro-level features and installation tools previously unavailable in this lumen range, the new EB-PU1000 Series and EB-PU2010 include an NFC function5 and optional external clip-on camera to help simplify installation while empowering creativity as businesses and schools open their doors," said Ramzi Shakra, product manager, large venue projectors, Epson America, Inc. "Epson engineering innovations have led to a very compact and lightweight design, especially at 10,000 lumens. We are excited to see the creative applications in the display space that these new projectors will enable."
The lightweight, compact EB-PU1000 Series and EB-PU2010 are designed for discreet placement in installations to maximize space without compromising quality or sacrificing brightness. These 3LCD projectors operate on a virtually maintenance-free 20,000-hour laser light source and air filter.6 An optional external air filter is available to extend the filter maintenance cycle for these projectors in dusty environments.
For simplified installation, the new models offer advanced features, including built-in Edge Blending, image warping as well as direct content playback with shape overlay tools from USB storage media.
The EB-PU1000 Series and EB-PU2010 are compatible with Epson's wide range of optional powered lenses, including a zero offset, .35 ultra-short-throw lens.
Epson's new clip-on optional external camera requires no angle of view adjustment and gives integrators access to powerful automated tools including auto color calibration,7 screen matching of multiple projectors,8 tiling assist9 for edge blends, and the stacking assist10 function. Geometry correction for stacking can be performed without an external router or PC.
Epson's latest laser projectors are equipped with built-in Near Field Communication (NFC) function to reduce setup time when commissioning a large number of projectors. With NFC technology, users can read and write setting information using Epson's mobile app – Epson Projector Config Tool.
Users can also control and monitor projectors via the Epson Projector Management application for Windows or setup multiple projectors in a single large space via the Epson Projector Professional Tool (EPPT) application for macOS and Windows.
Audio Visual Projects
Electric Picture Display Systems, Scalable Display Technologies Collaborate on Maritime Training Simulators
When watercraft operators, engineers, officers, cargo handlers and crew members train for the real deal, they typically have to do so from vessels launched from the dock for the necessary hands-on training.
However, projection technology from Scalable Display Technologies and integration work by Electric Picture Display Systems is helping mariners train in a state-of-the-art simulated environment from the port that can simulate threats, technical problems and how to adapt to challenges that arise on the ocean.
Electric Picture recently completed simulation projects for the Seafarers International Union in Piney Point, Md. and the STAR Center for the American Maritime Officers in Fort Lauderdale, Fla., with another project underway at the Panama Canal Authority.
The company has been working with Scalable Display Technologies since 2012 to bring groundbreaking software the automatically calibrates multiple projectors to help Electric Picture integrate a mix of cylindrical and spherical simulator displays.
R.P. Higgins, president of Electric Picture, said in a statement that Scalable is the company's go-to solution for edge-blending and warping because of the reliability, customer support and liberation from third-party hardware.
"Other manufacturers create blend and warp hardware boxes, and although that has declined in recent years, we prefer Scalable because their software solution connects directly to the graphics card," Higgins said. "It only requires a few lines of code to run the software on the content production. It streamlines the technology for our team and our end users."
To continue reading, click here.
People and Places
Symetrix welcomes Paul Lamarre as Regional Sales Manager East
Symetrix, a provider of audio hardware, software, and AV control system welcomed Paul Lamarre as Regional Sales Manager for the Eastern U.S. region. He will be working with Symetrix's partners to identify their specific needs and coordinate Symetrix's technical and service teams to support them.
Lamarre has over 20 years of experience in managing sales teams, support personnel and direct accounts. He spent many years working in the professional audio industry, both as a dealer and a rep in the Metro Atlanta area, as well as working regionally and nationally for Eastern Acoustic Works where he grew the company's dealer network through partnership and relationship building.
"We are thrilled to have Paul Lamarre join the Symetrix team," said Mark Graham, Symetrix owner and CEO. "His extensive experience and passion for music and all things pro-audio made him a perfect fit for this role."
"I am very excited to be joining Symetrix and becoming a part of the SymFamily," Lamarre said. "Symetrix has a long history of making excellent sounding and reliable products. In speaking with the current ownership, hearing their vision and passion to make a difference in our industry, I knew immediately this was where I needed to be. I look forward to working with the Symetrix team and contributing to the success of our current and future partners."
If you enjoyed this article and want to receive more valuable industry content like this, click here to sign up for our digital newsletters!